[Опубликовано: 2023-09-15 12-38 UTC±0]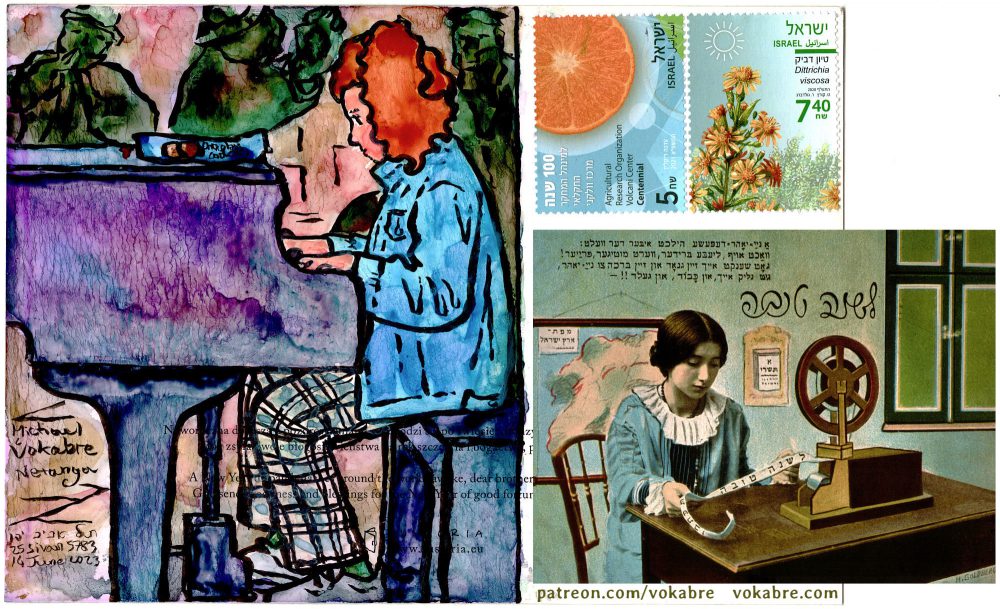 Ink and watercolour illustration of a street scene in Netanya (on the whole way of escaping Russia), painted on a reprint Jewish New Year postcard.
For today only, as a New Year's gift I'm posting the patron only background and creation story for everyone.
Subscribe on Patreon to get the high resolution version, and get the full stories and the creative process: https://www.patreon.com/posts/89312292/
Ko-fi is nice too: https://ko-fi.com/vokabre
There's also Instagram: https://www.instagram.com/p/CxNo6J9oPOa/
Twitter: https://twitter.com/Procyonity/status/1702667766023496141
Bluesky: https://bsky.app/profile/vokabre.bsky.social/post/3k7gpgiyrqu2r
Pixiv: https://www.pixiv.net/en/artworks/111745592
vokabre.com - 198.211.119.95 - Королевство Нидерландов, Амстердам
(?)
MMVIII–MMXXIII
и далее.
cc-by-nc-nd 4.0
.