[Опубликовано: 2023-05-12 13-40 UTC±0]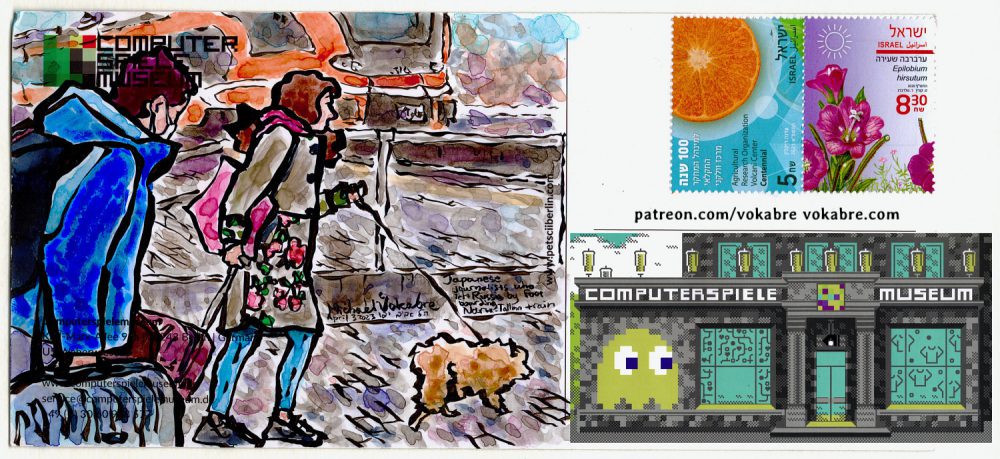 Postcard: Narva Railway Station
Ink, watercolour on the back of a postcard from Computerspiele Museum of Berlin. The train in the background is to Tallinn. The travellers are Japanese journalists who just left Russia by foot with their dog and also were going to Tallinn.
https://www.patreon.com/posts/82900337/
https://twitter.com/Procyonity/status/1657021573025464320
https://www.instagram.com/p/CsJT89kIe_Q/
https://ko-fi.com/vokabre
vokabre.com - 198.211.119.95 - Королевство Нидерландов, Амстердам
(?)
MMVIII–MMXXIII
и далее.
cc-by-nc-nd 4.0
.