[Опубликовано: 2023-09-01 17-15 UTC±0]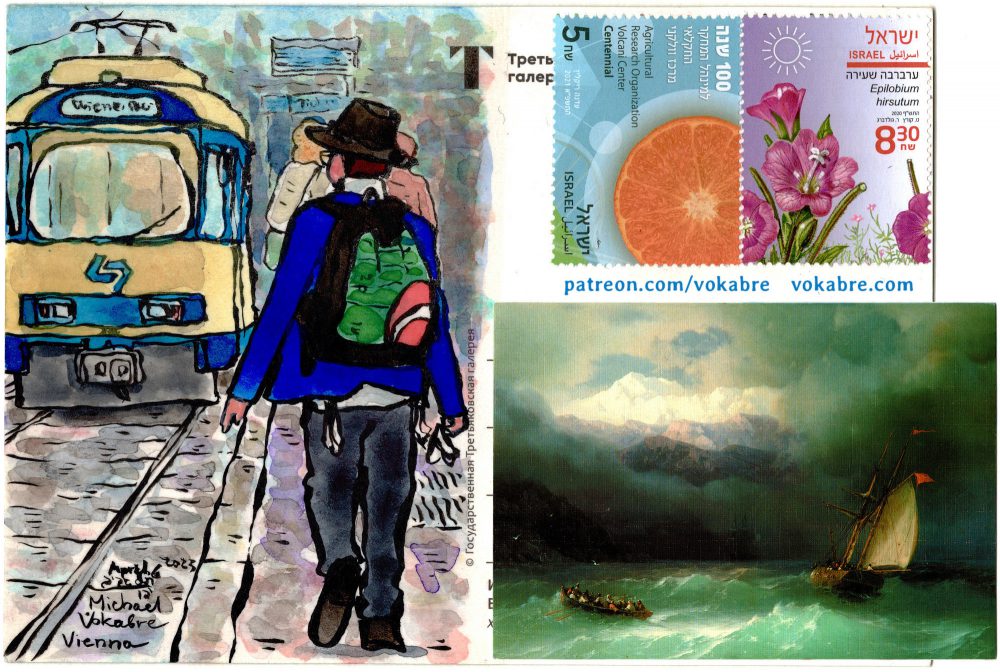 Postcard: By Wiener Staatsoper
Ink and watercolour postcard of a street scene by Vienna Operahouse (Wiener Staatsoper), on the whole way of escaping Russia, on the back of a postcard from Tretyakov Gallery in Moscow depicting «Stormy Sea» by Ivan Aivazovsky.
https://www.patreon.com/posts/88614172/
https://ko-fi.com/vokabre
https://www.instagram.com/p/CwqFr7BMgcY/
https://twitter.com/Procyonity/status/1697663769407639573
vokabre.com - 198.211.119.95 - Королевство Нидерландов, Амстердам
(?)
MMVIII–MMXXIII
и далее.
cc-by-nc-nd 4.0
.