[2013-04~05] [Completed on: 2014-03~08] [Posted: 2014-08-28 07-50 UTC±0]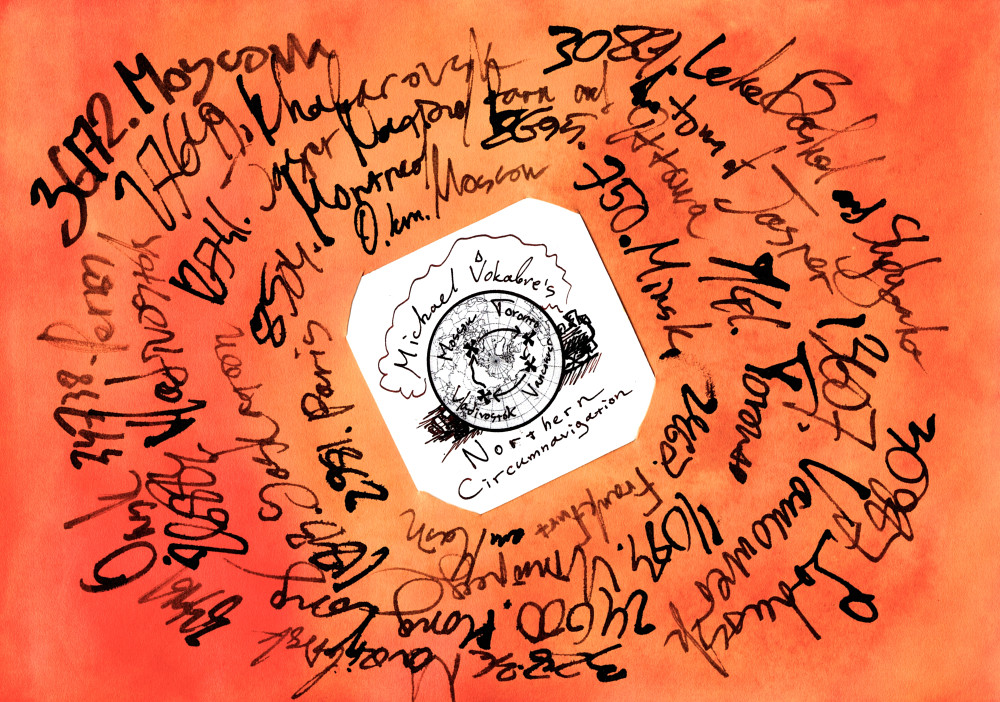 Last year I took my passport with a Canadian visa and a compact camera and boarded a train from Moscow to Minsk. It was the beginning of the Journey I called the Northern Railway Circumnavigation. In 54 days I circumnavigated the planet by multiple European railways and by two longest railways of each kind, the longest railway in the West, the Canadian Pacific, and the longest railway in the East and in the whole world, the Great Trans-Siberian Railway. I'm playing this world and this journey was one of my games. I was telling the story of the voyage on the go on my web page vokabre.com. This story, in Russian, is still there. This journey ended one and a half years ago, but while I was leaving Moscow I promised myself to do one more thing, to make a Great Railway Symphony out of what I happened to see, to play this world one more time with dip pen and brushes on paper. It took me one and a half years to do such thing. I asked multiple parties, railways and railway magazines will they be interested in exhibiting any of those sketches. The answer was either dishonest silence or honest decline.
He world has spun. There's war around. The next day I can be forced into military, I can be thrown into prison for political activism, or get shot at some country border, but I won't stop playing.
I'm presenting to you, the Great Railway Symphony of the Northern Railway Circumnavigation by Michael Bazel Vokabre.
vokabre.com - 198.211.119.95 - Kingdom of the Netherlands, Amsterdam
(?)
MMVIII–MMXVIII
and counting.
cc-by-nc-nd 4.0
rss
.