[Completed on: 2014, summer] [Posted: 2014-08-27 13-31 UTC±0]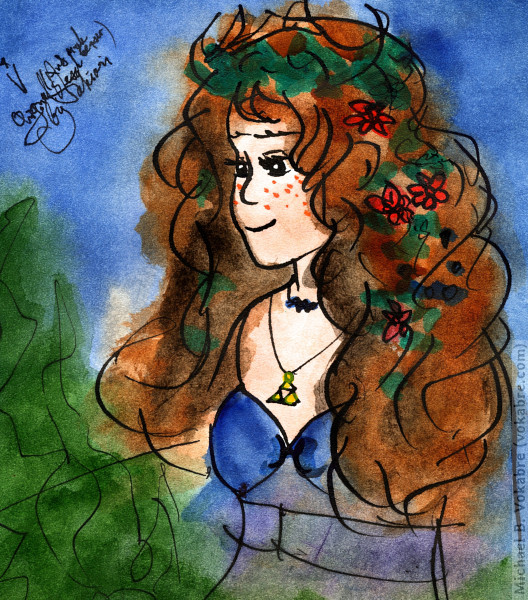 Girl with freckles (Gaia).
Fantasy sketch based on Wolfie Takiari Meryimo sketch "Gaia".
(Ink, watercolour, paper, dip pen and brushes)
Published from Moscow to St.Petersburg train.
vokabre.com - 198.211.119.95 - Kingdom of the Netherlands, Amsterdam
(?)
MMVIII–MMXVIII
and counting.
cc-by-nc-nd 4.0
rss
.