[Place of writing: Moscow] [Posted: 2014-07-30 13-14 UTC±0]
South Koreans love everything about the USA. South Korean love towards USA is insane, it's on the same level of insanity as North Korean hatred towards USA. South Koreans love English language. Yet there's one interesting paradox.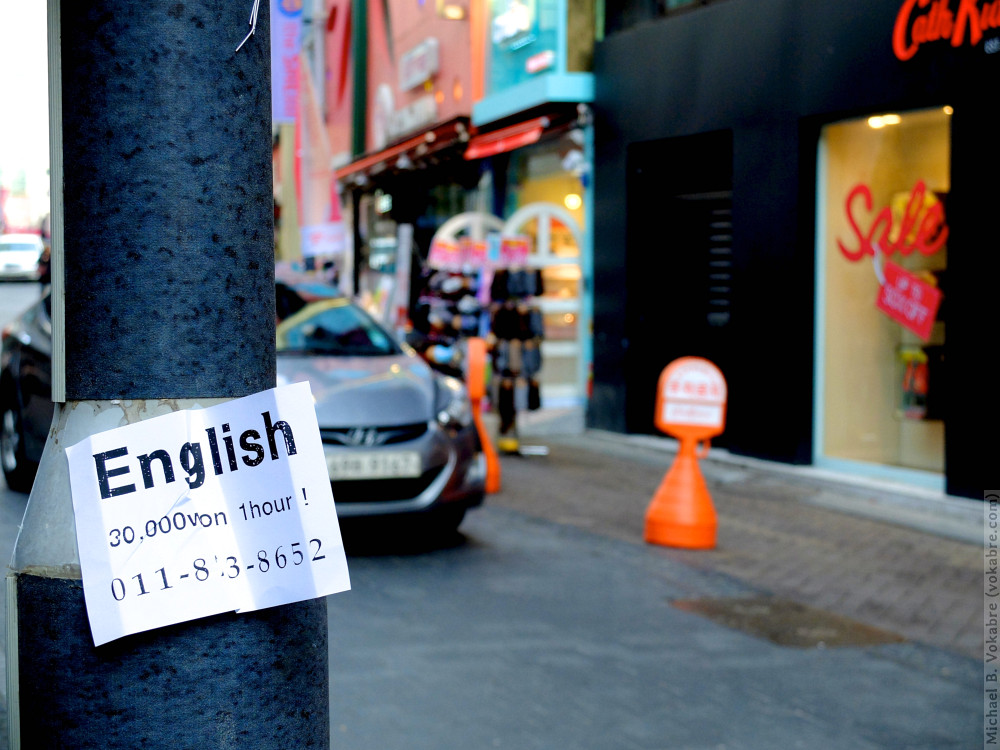 Very rarely a Korean, even young one, would speak English well. I met only a few Koreans who could speak English fluently. English is used for decoration, it's like an abstract entity people try to learn to get a job in a huge company.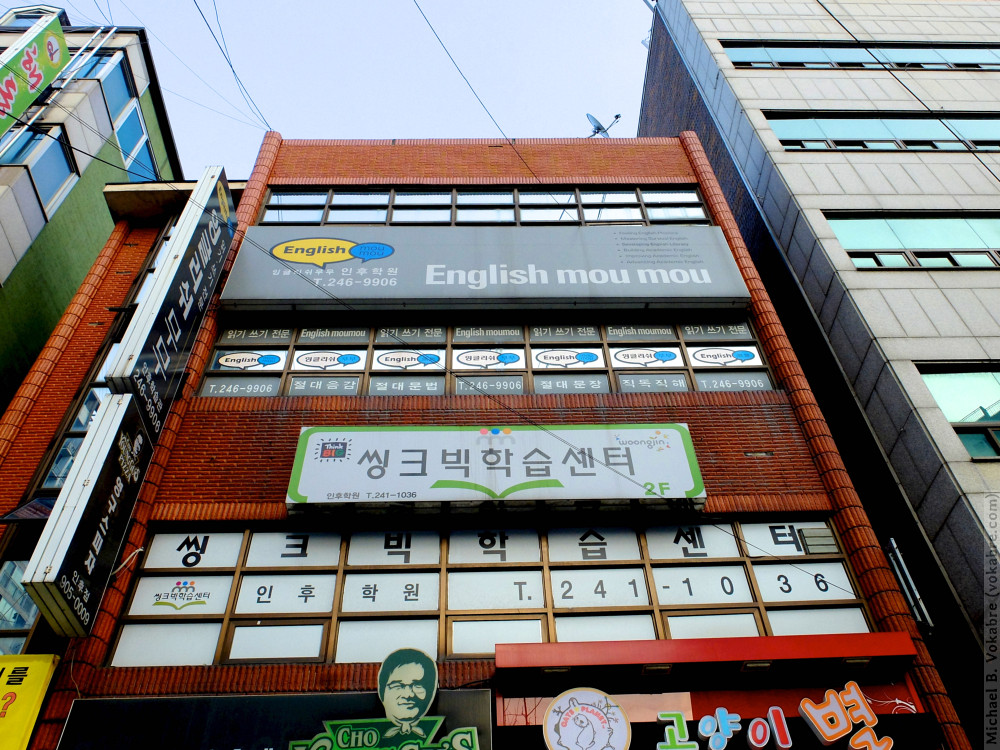 Young students come from school at night because they spend hours and hours on pointless lessons when they only learn vocabulary and grammar. School administrations pay lots of money for foreign teachers, even if those teachers have no experience. It doesn't matter if a teacher is a native speaker, if one have a US, Canadian, UK, or Australian passport, he or she can get a job.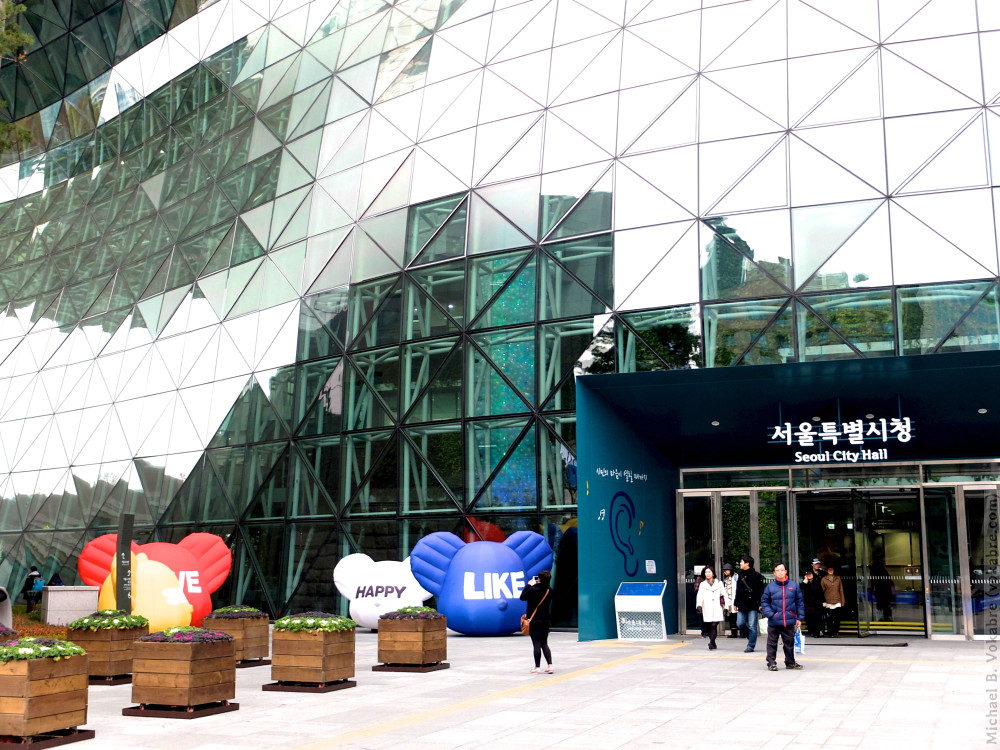 English in Korea formed it's own separate entity. This entity even has a name I first time heard from an English professor from Kangnam University, professor Kivubiro. Korean English, Konglish, this story is all about the examples of that strange language. All those examples were collected different time at different places.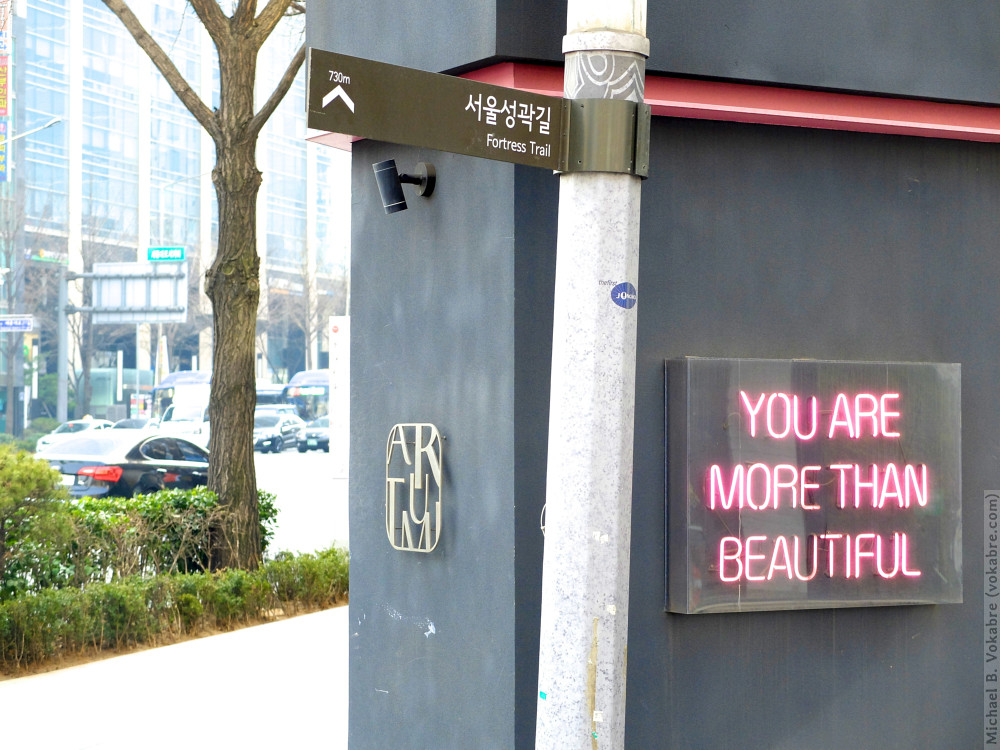 International centre of the university provided anybody who wanted to fix their Konglish with a free book with major mistakes highlighted. Those books are free because of lots of sponsors and lots of ads inside. I never seen this happening with any books on linguistics anywhere else.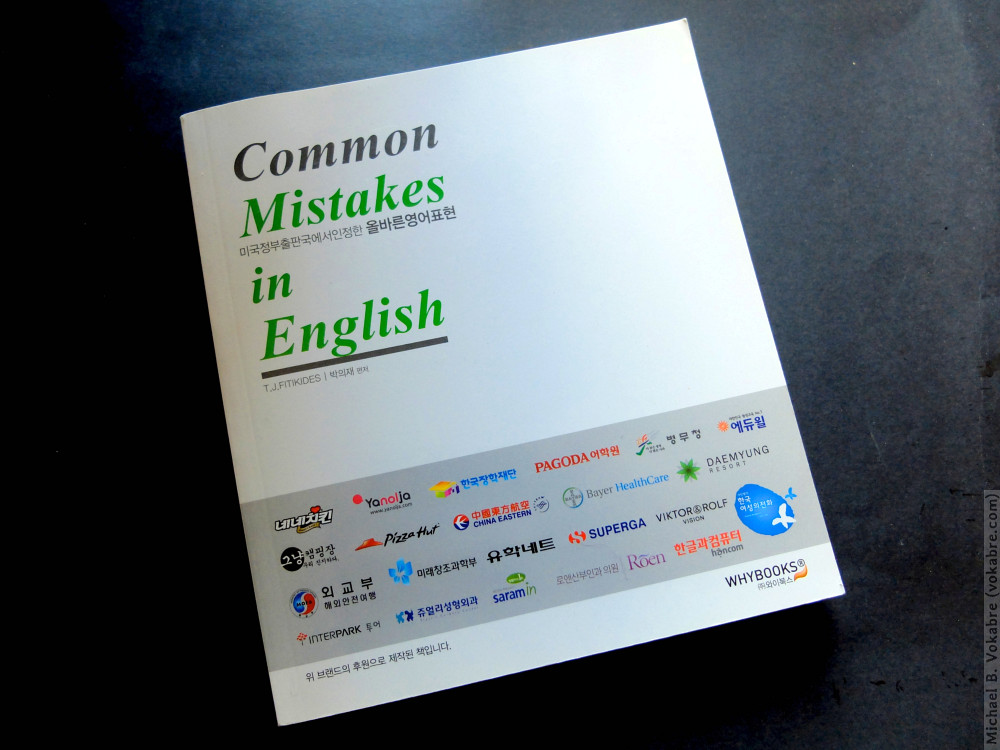 Six hundred examples.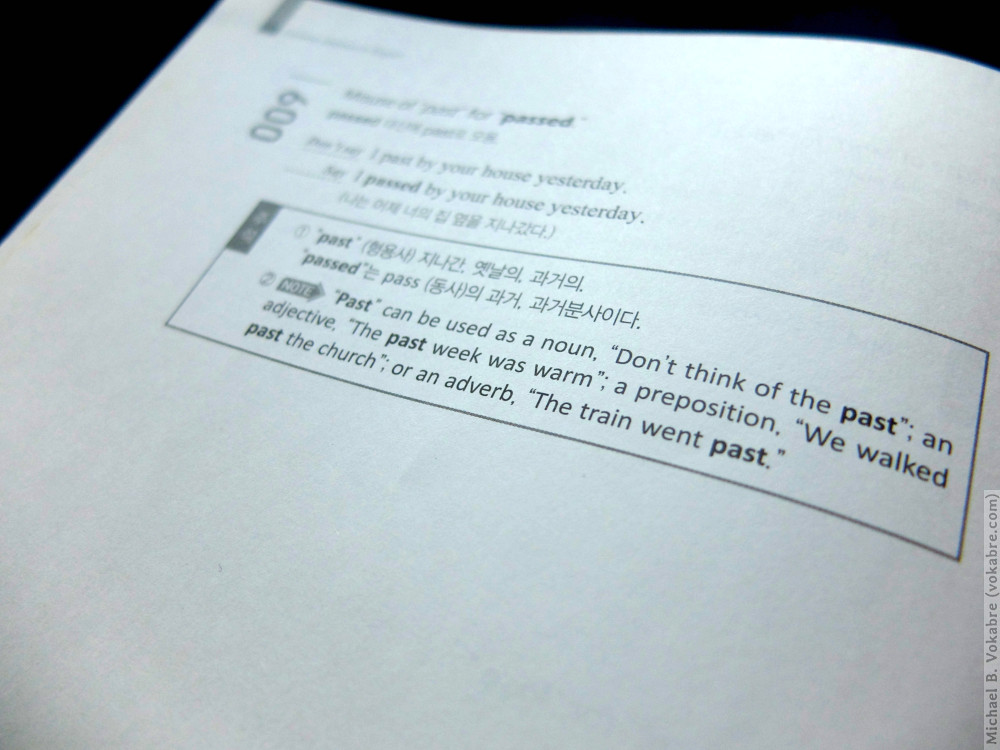 Many of them I caught myself making as well.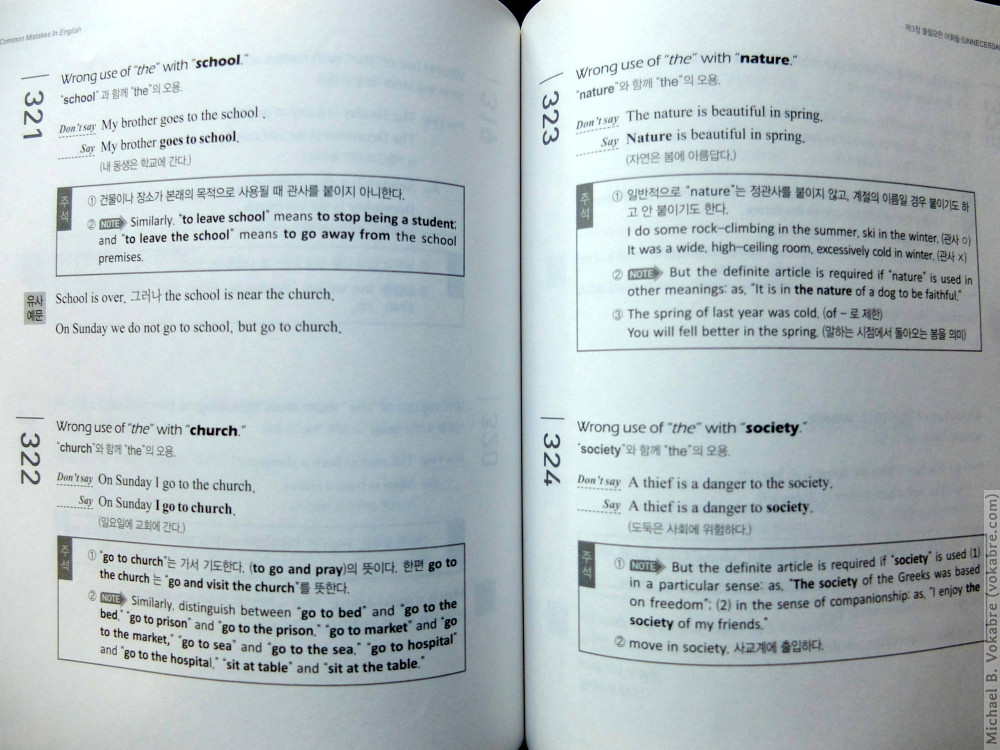 Some of them are international and happen often regardless of the first language.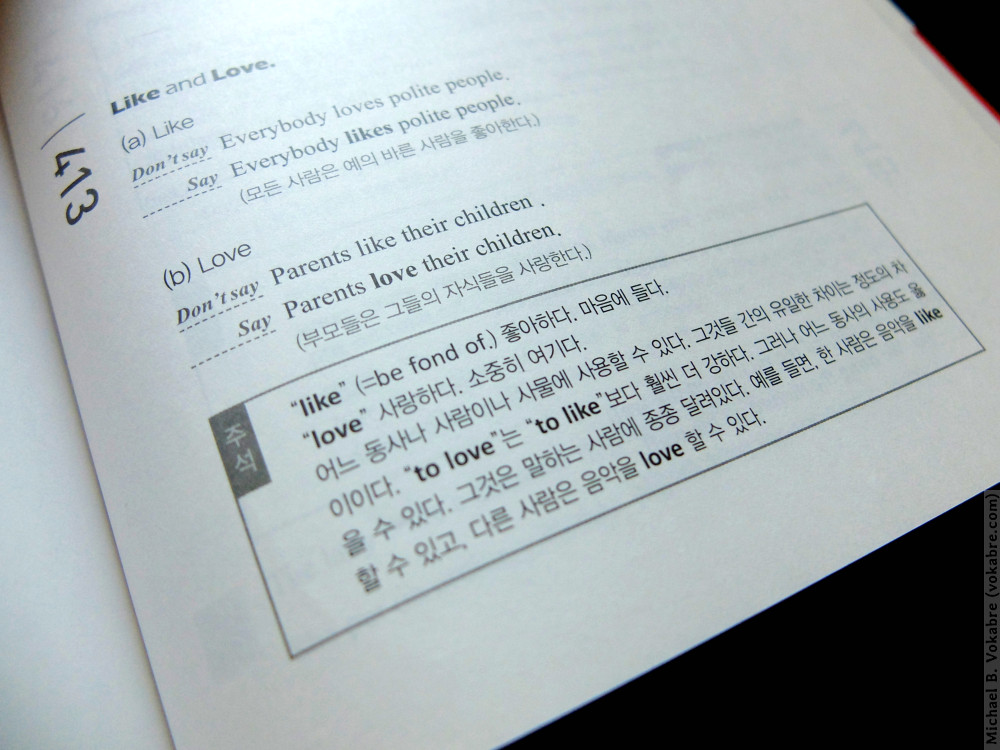 Some are more Asian.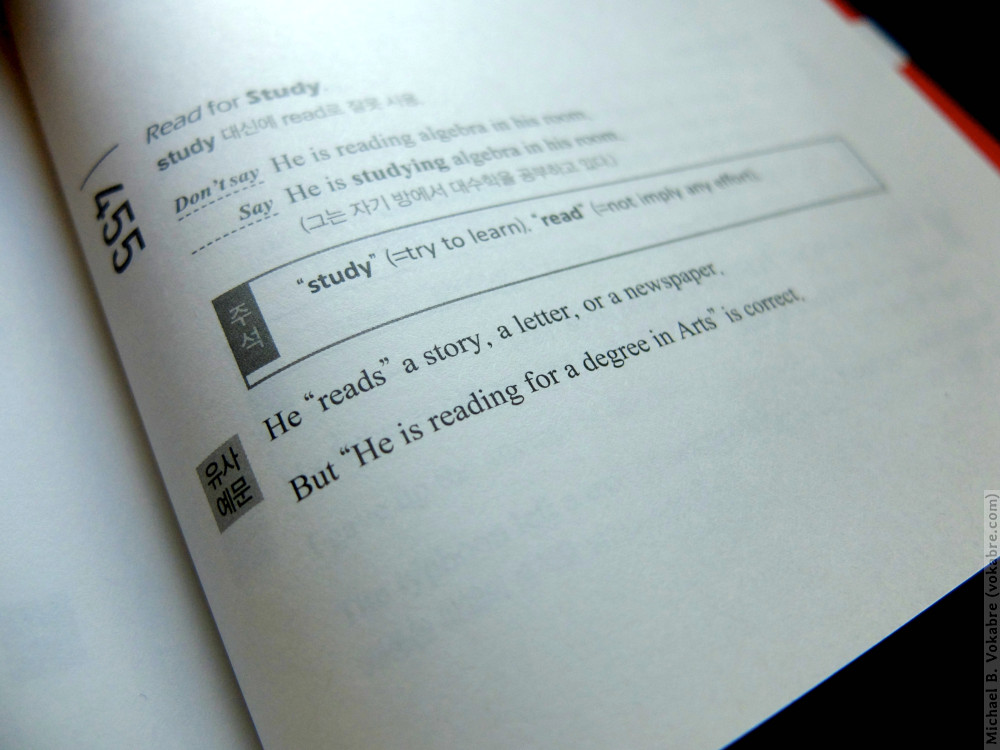 Some are very Korean.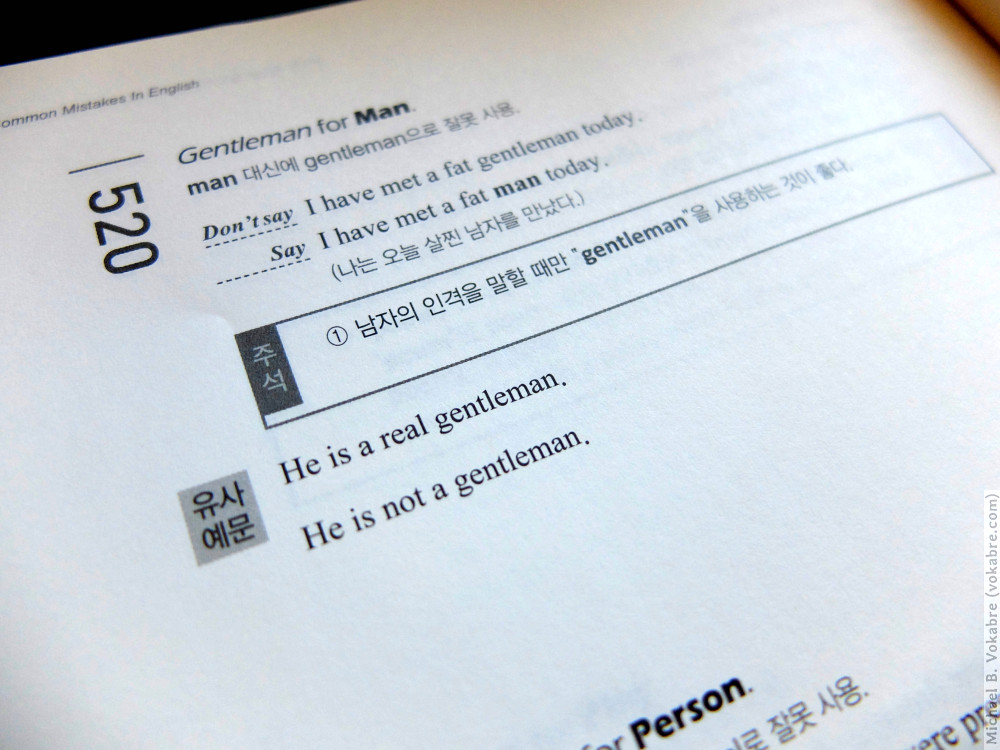 So mistakes.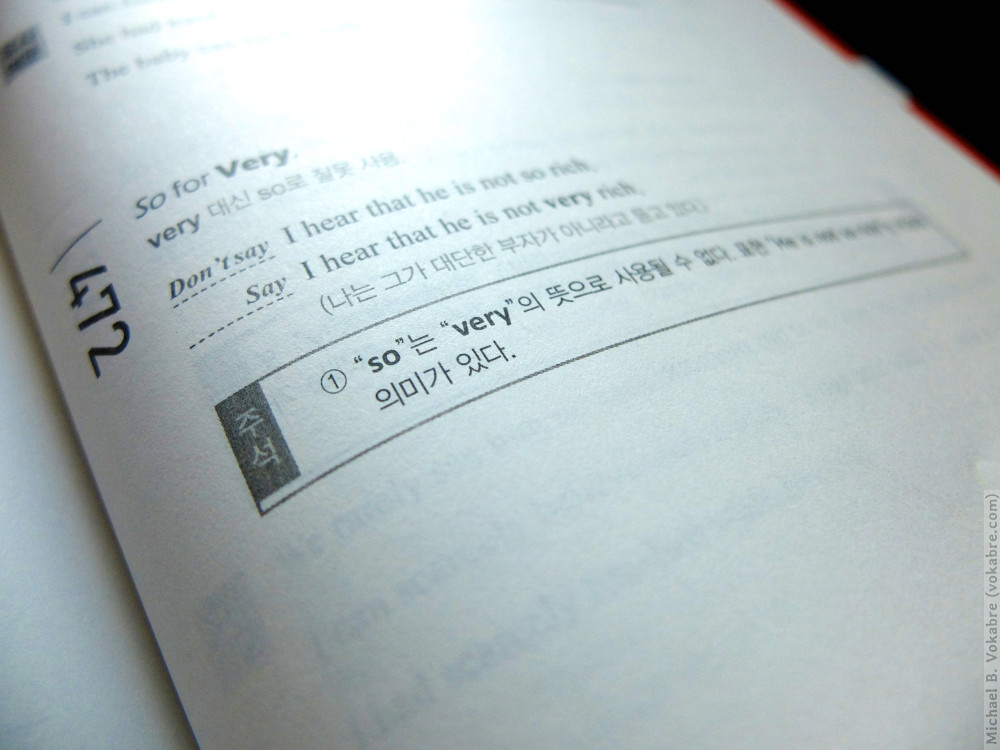 Much Konglish.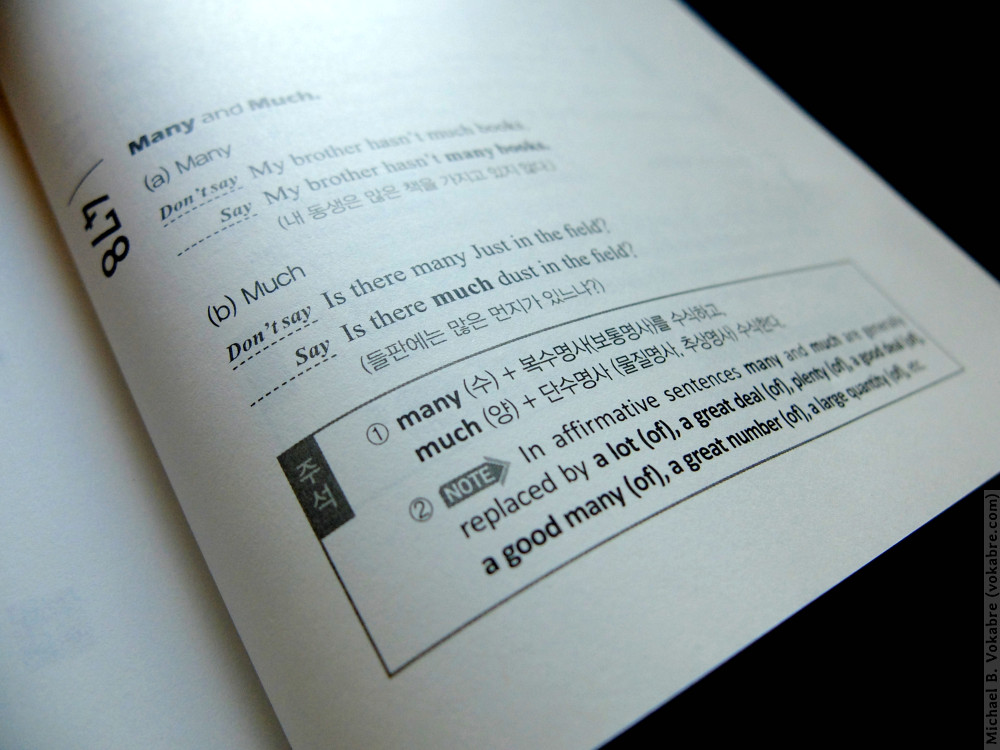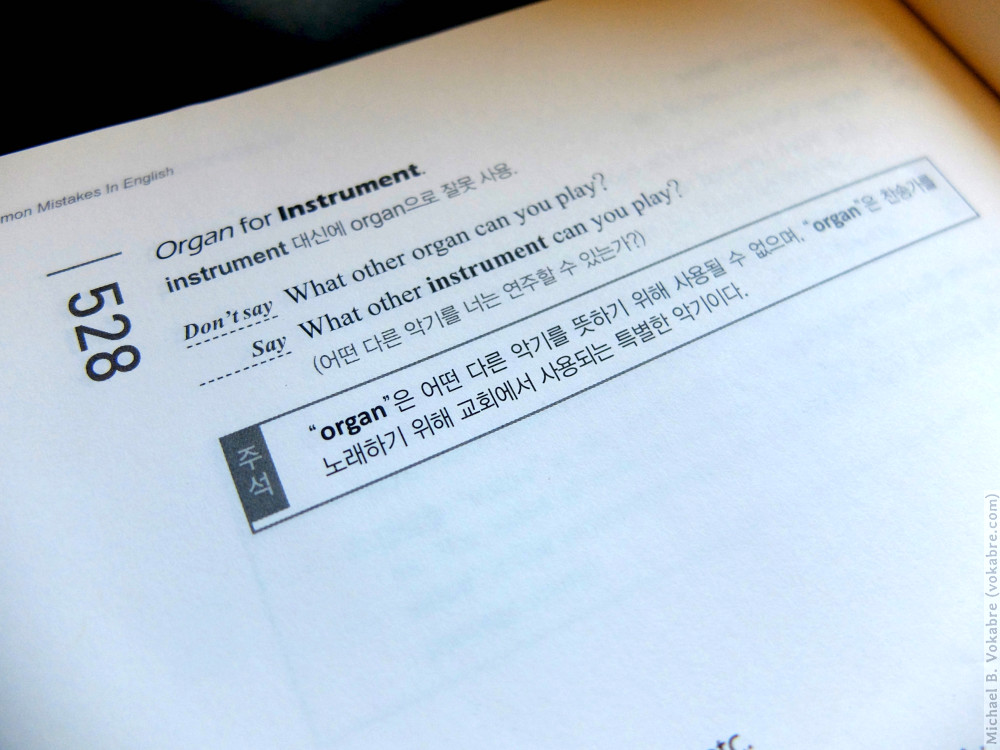 The same professor told me the main problem with that book. He knows Koreans. People who're using it often don't try to understand why this mistakes happened. They try to learn all these examples, and, even if they're hard-working Korean students, they eventually fail, and Konglish slips through.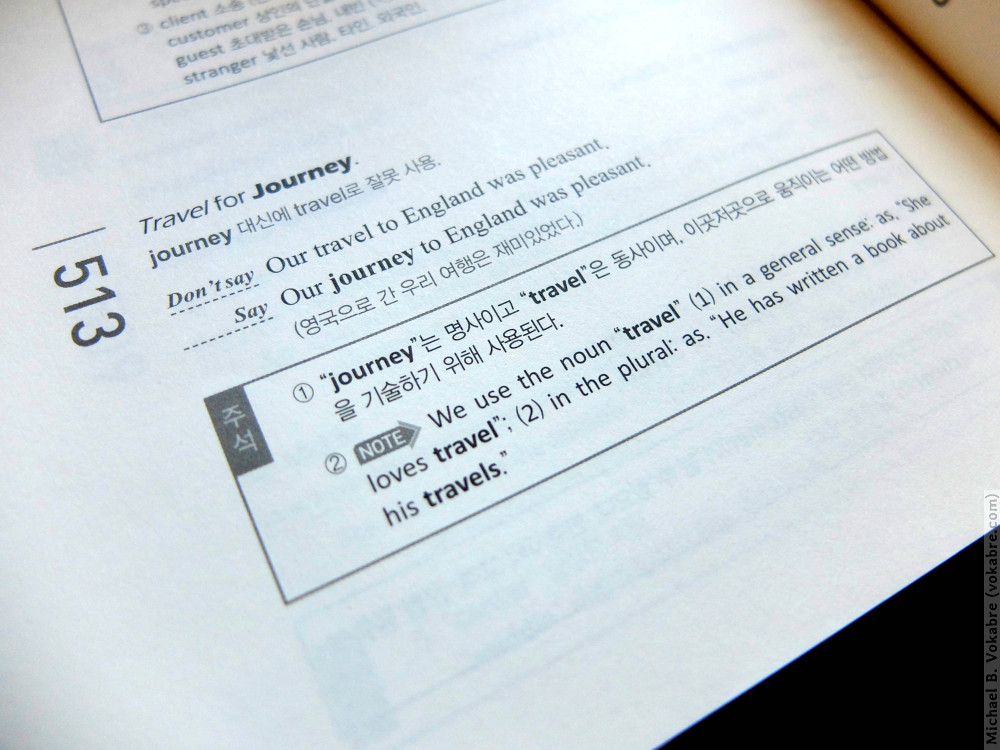 Korea Herald, one of two major English South Korean newspapers. Took me some time to understand what this meant. Park is a South Korean president, not a place with grass and trees.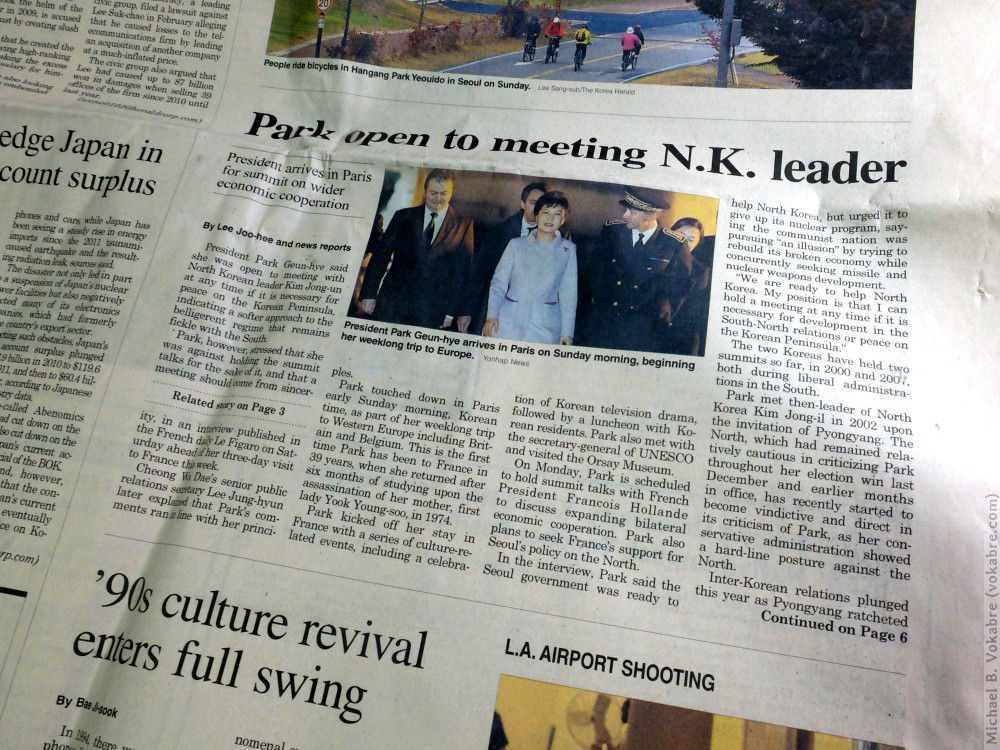 English newspapers in S.Korea are published by S.Koreans to S.Koreans. To those who want to be fancy and read stuff in English. There's even a page in Korea Herald for those who want to learn Engish by reading newspapers.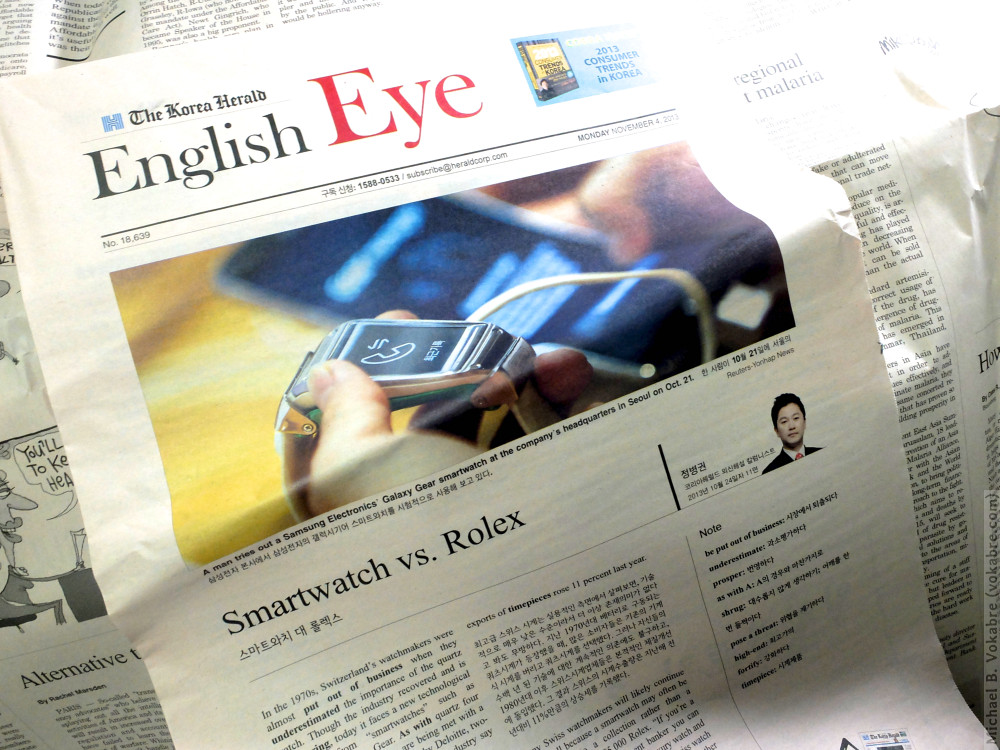 A box of cakes. English is often mixed with Korean.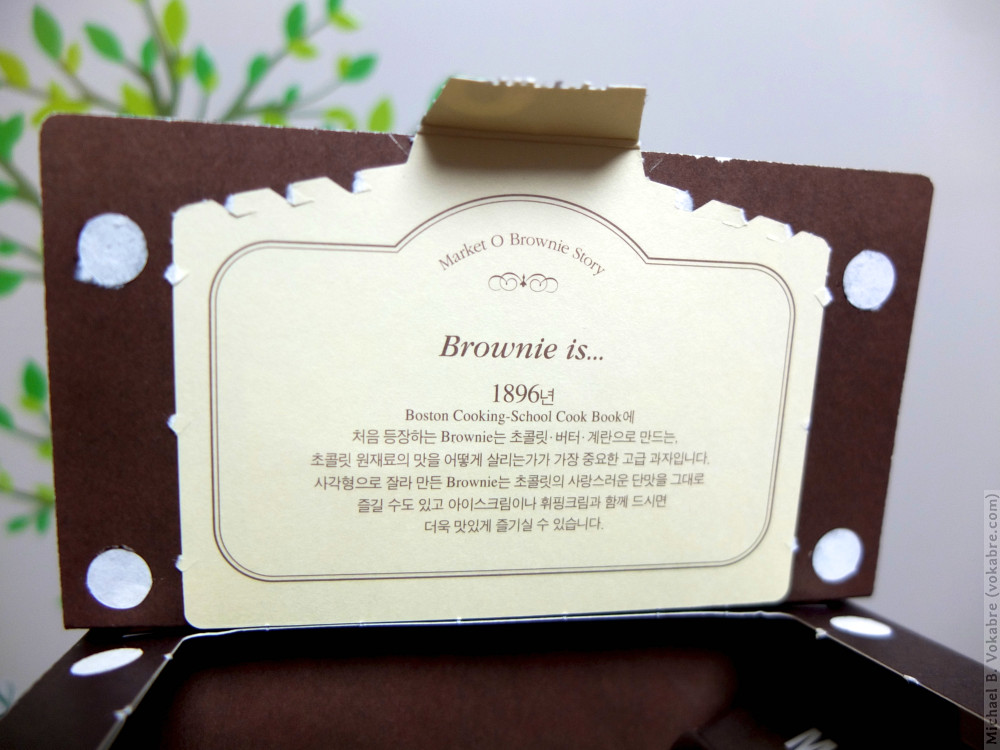 А random ad banner in Seoul metro.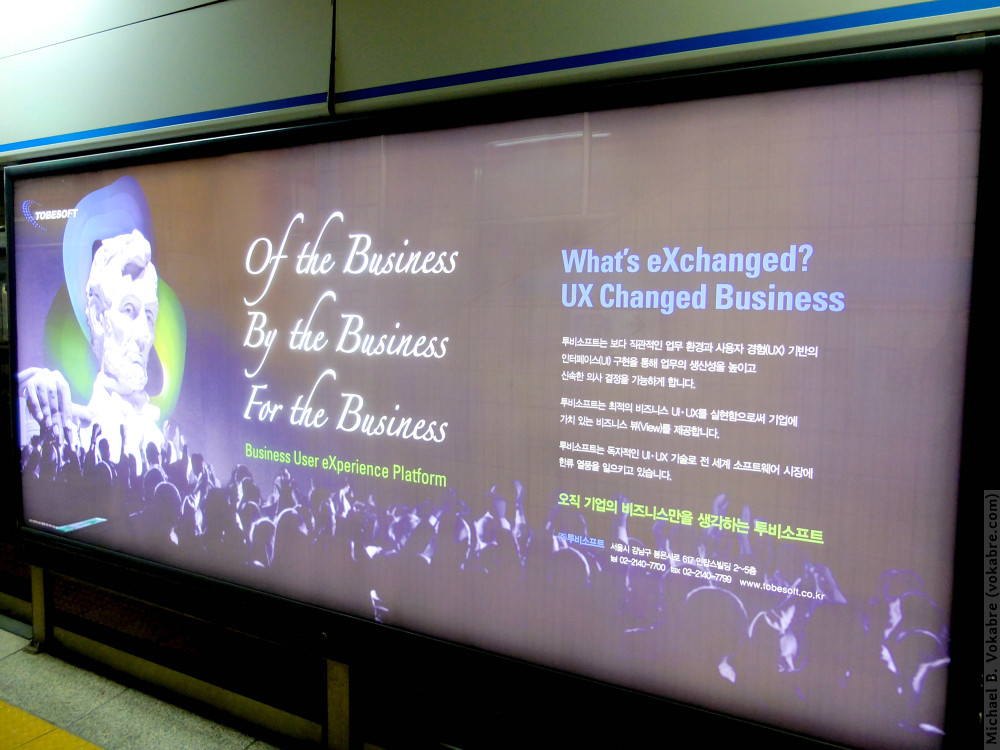 A free newspaper.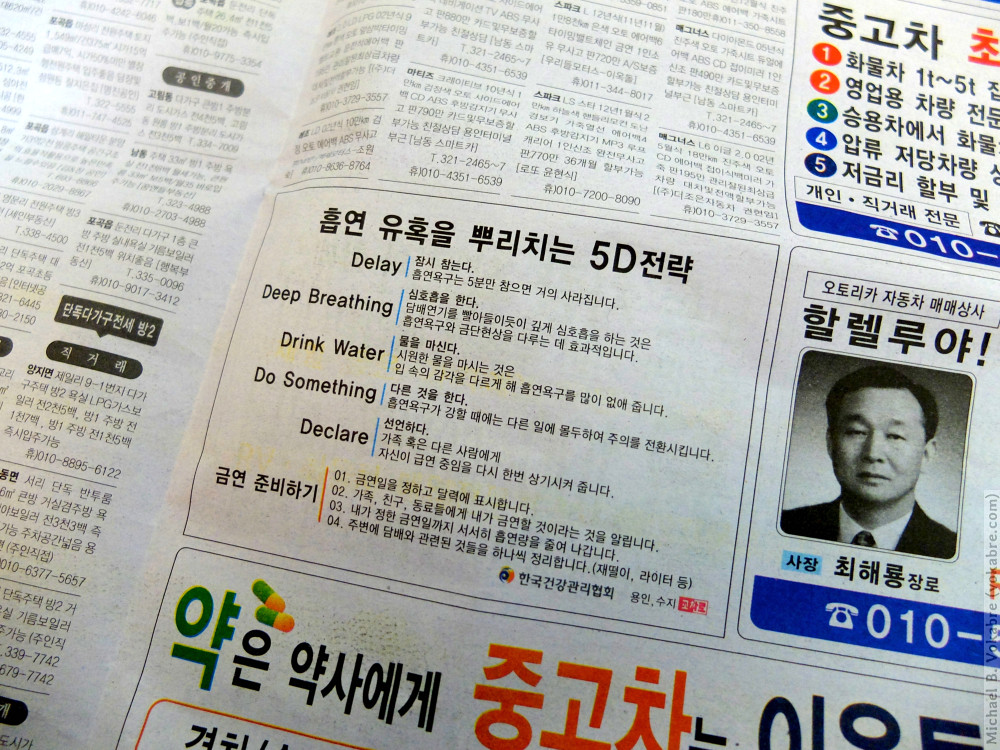 A building in Yongin.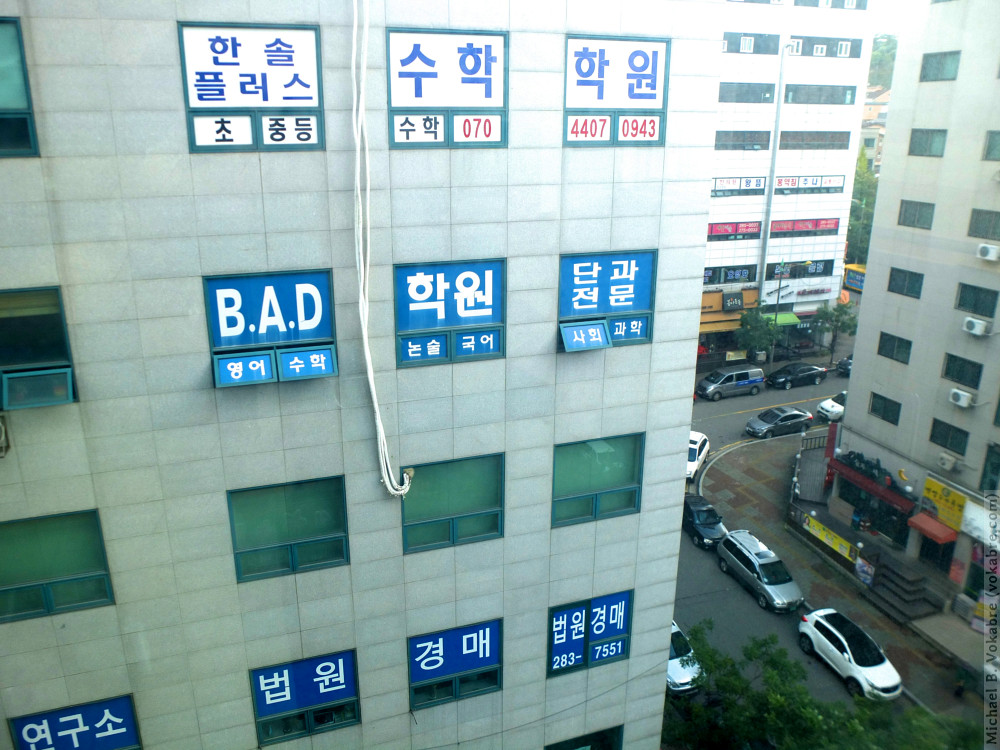 S.Koreans love to use "inspirational quotes" in other languages for decoration. This is a wall of the apartment I rented. I still have no idea what this could mean.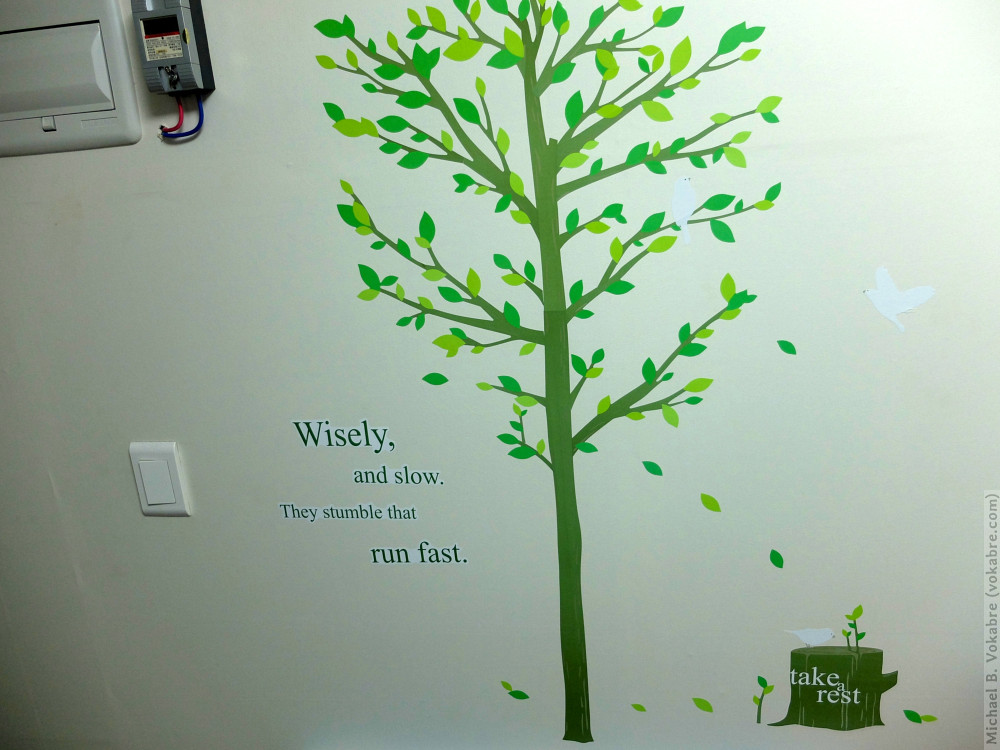 A basin from the apartment.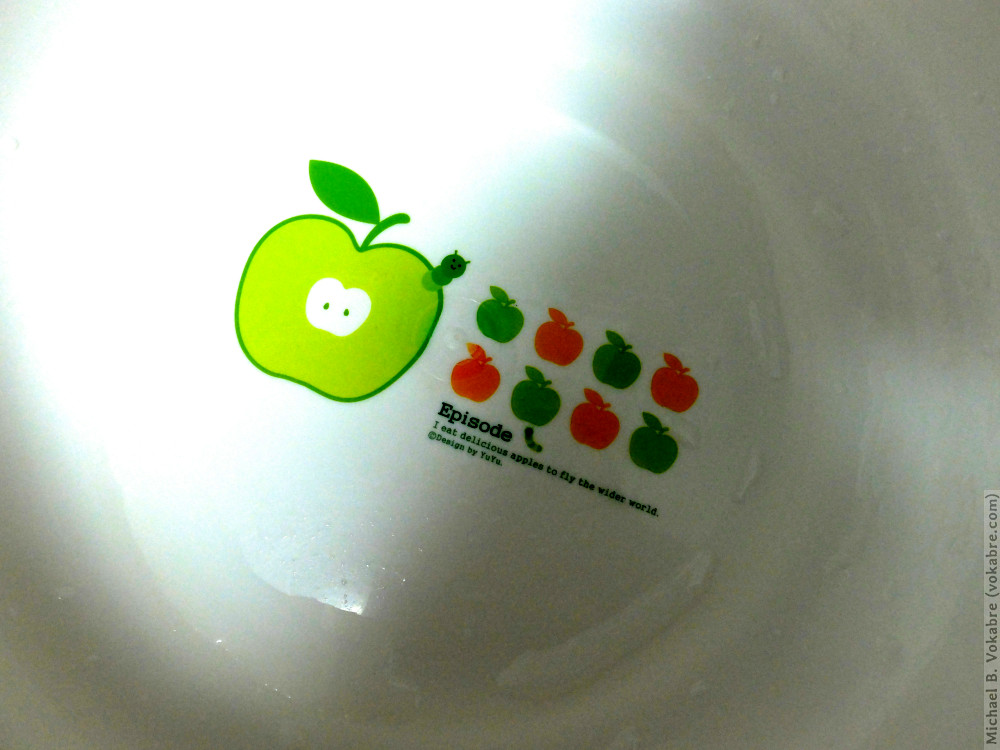 Quotes on notebooks are especially brilliant. This is also a rare example when there's Korean French can be found as well.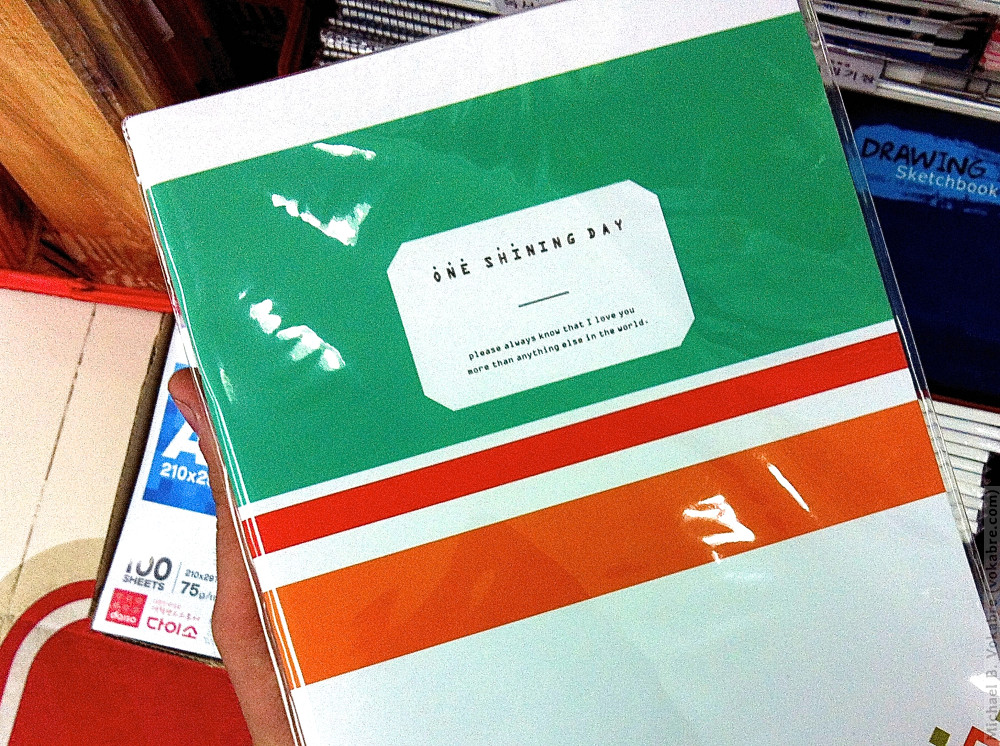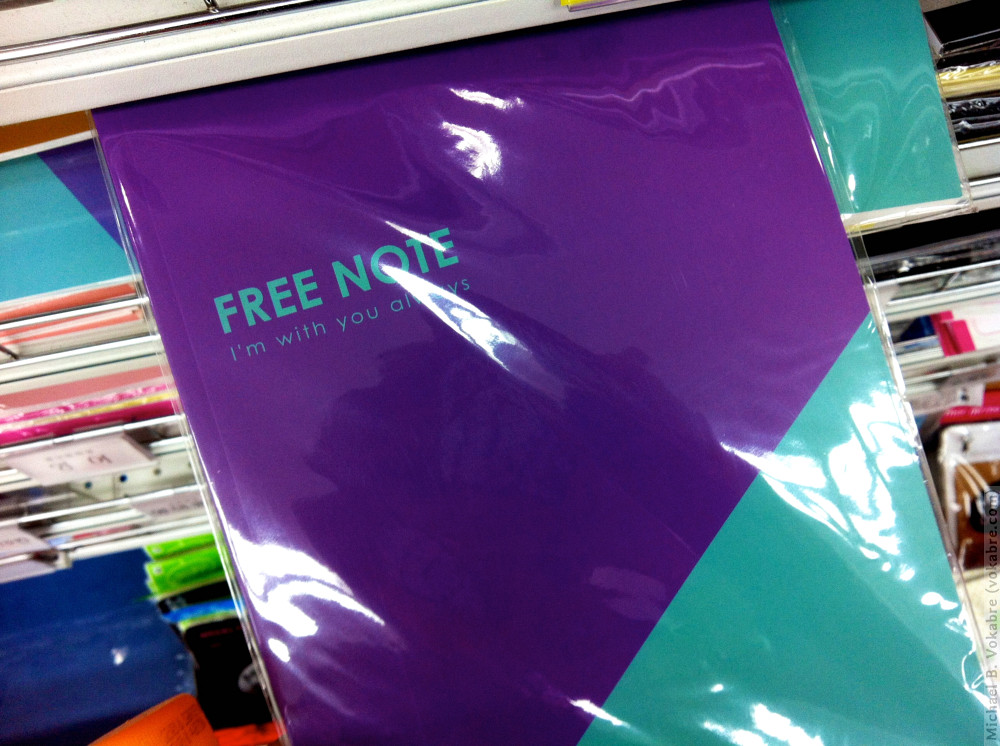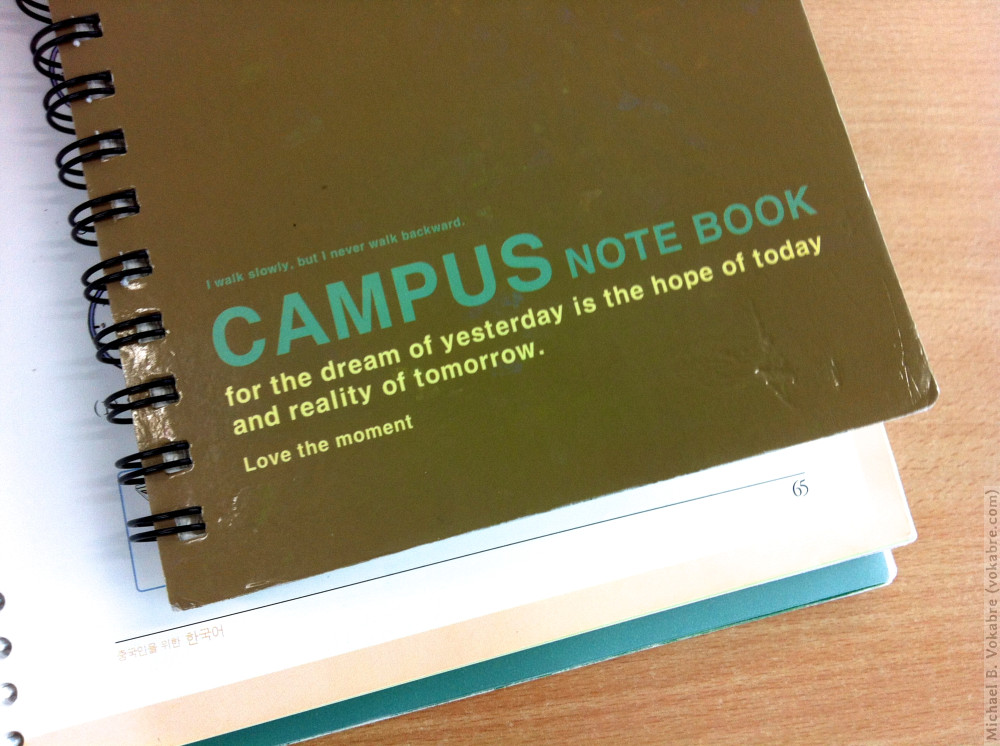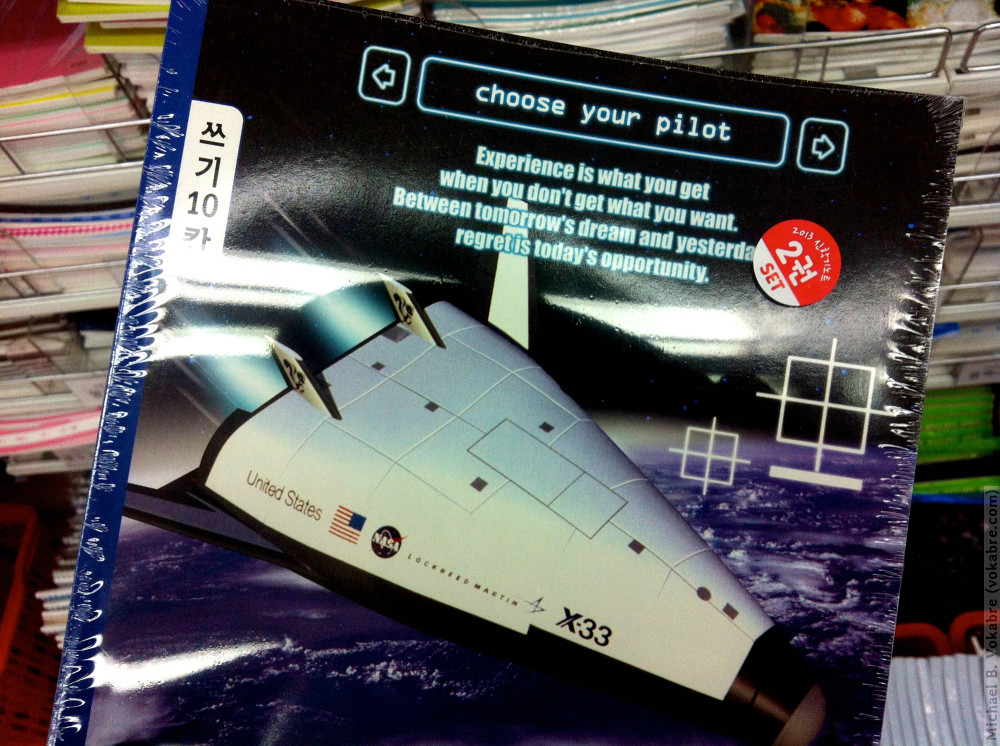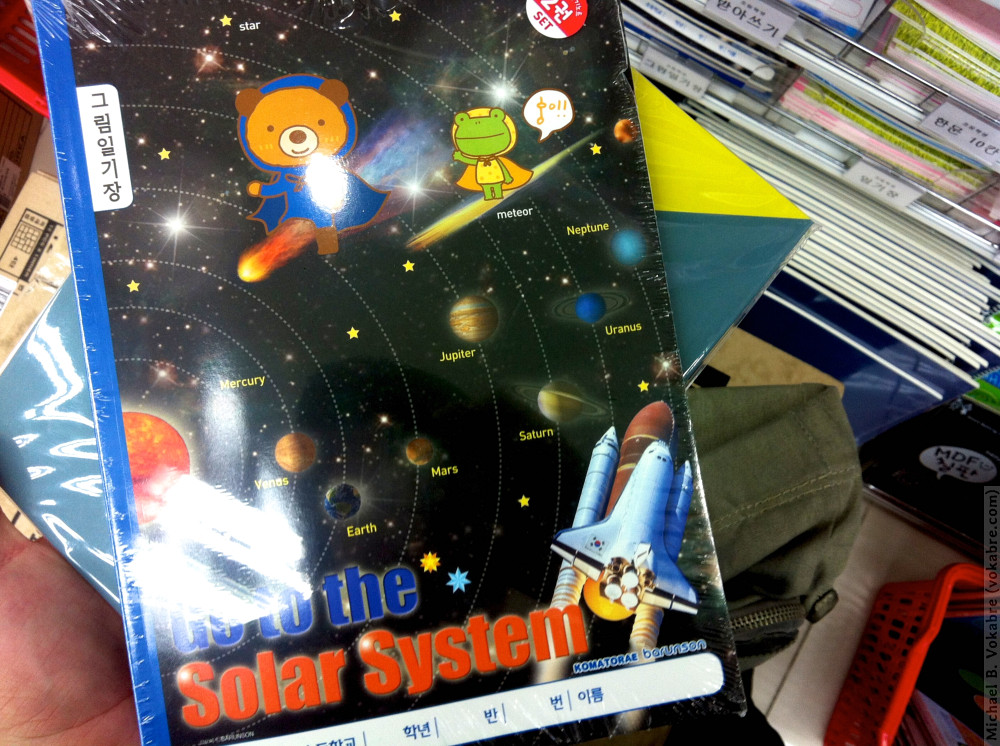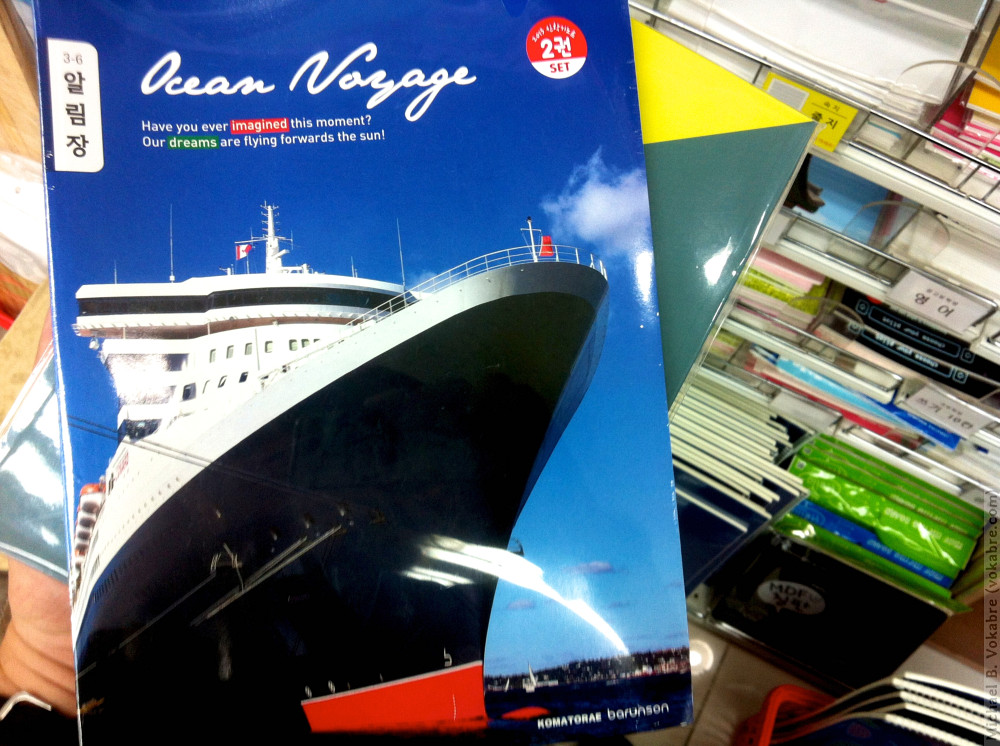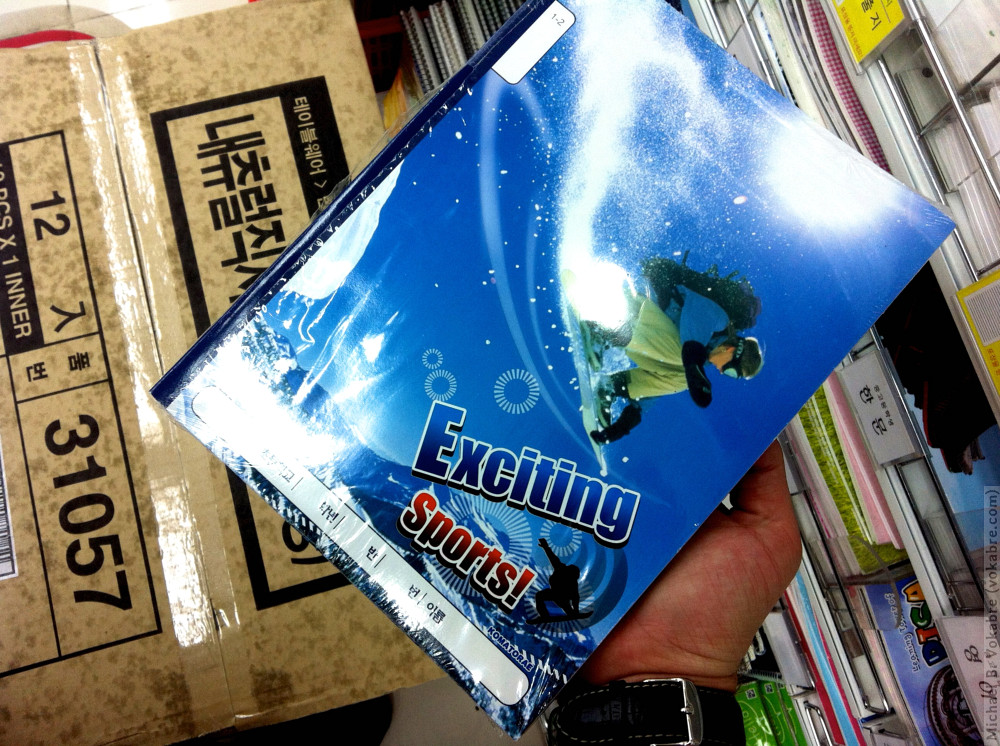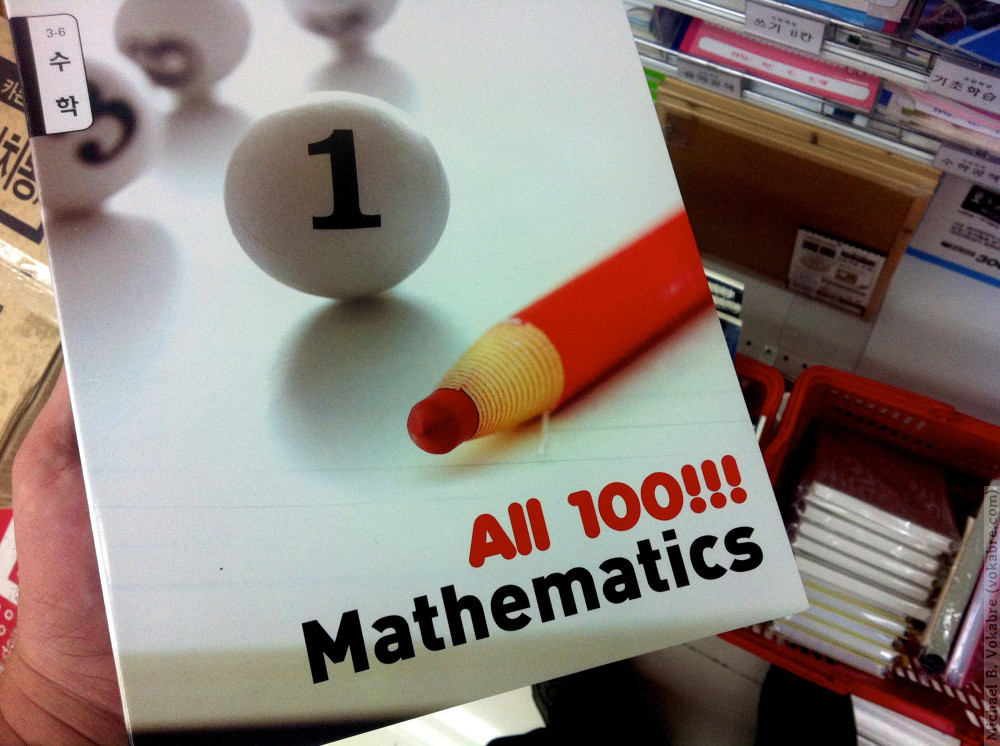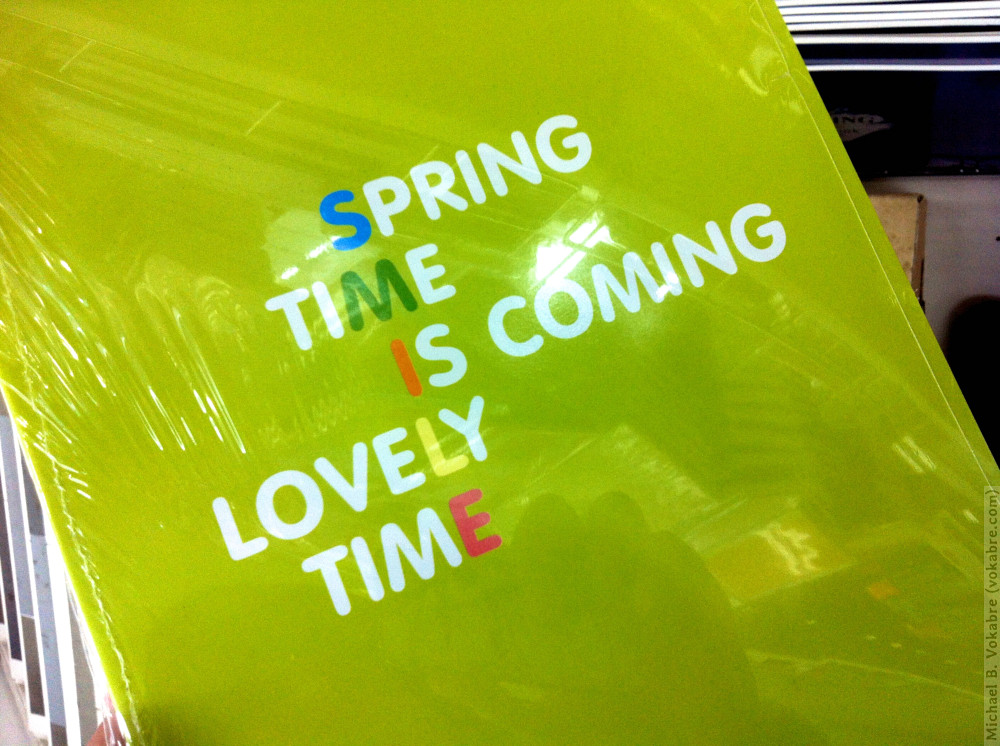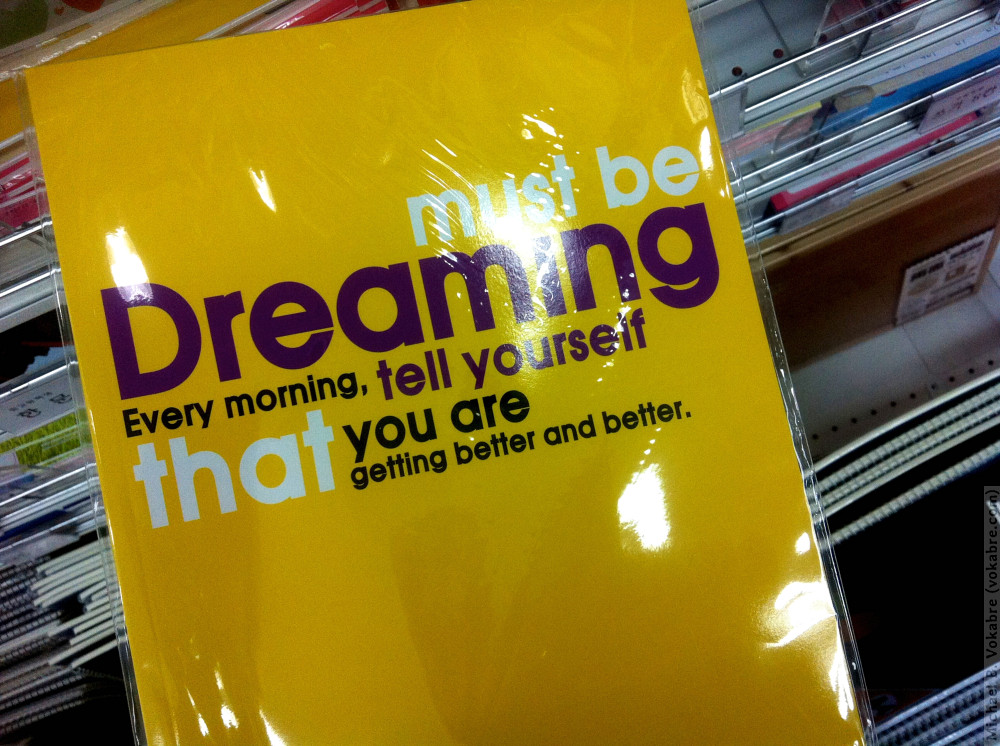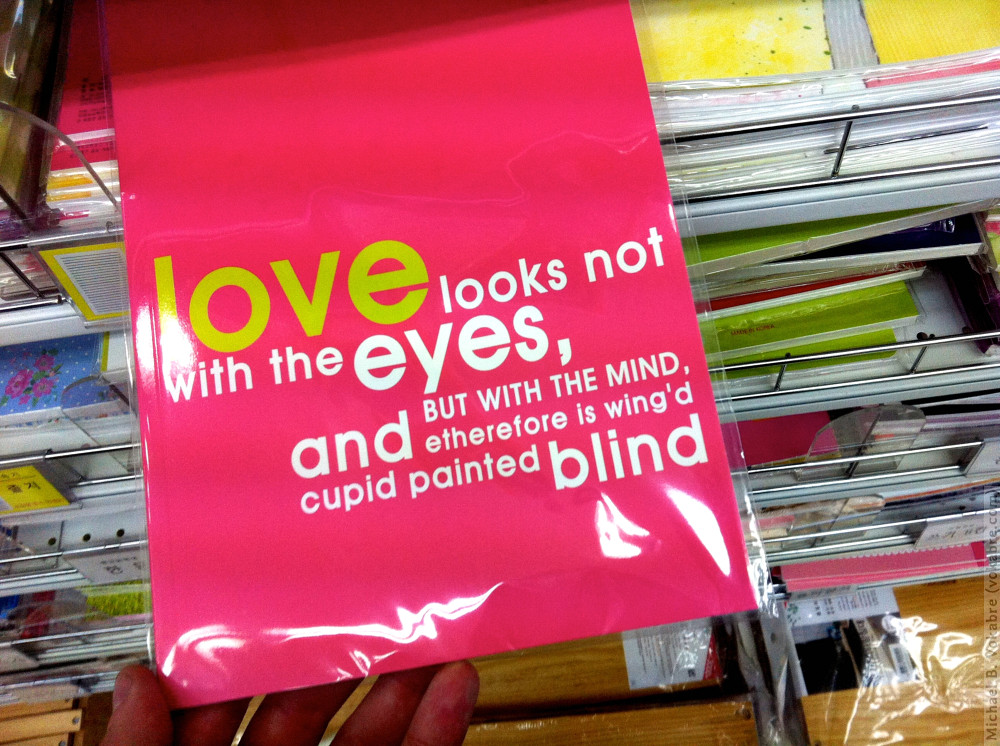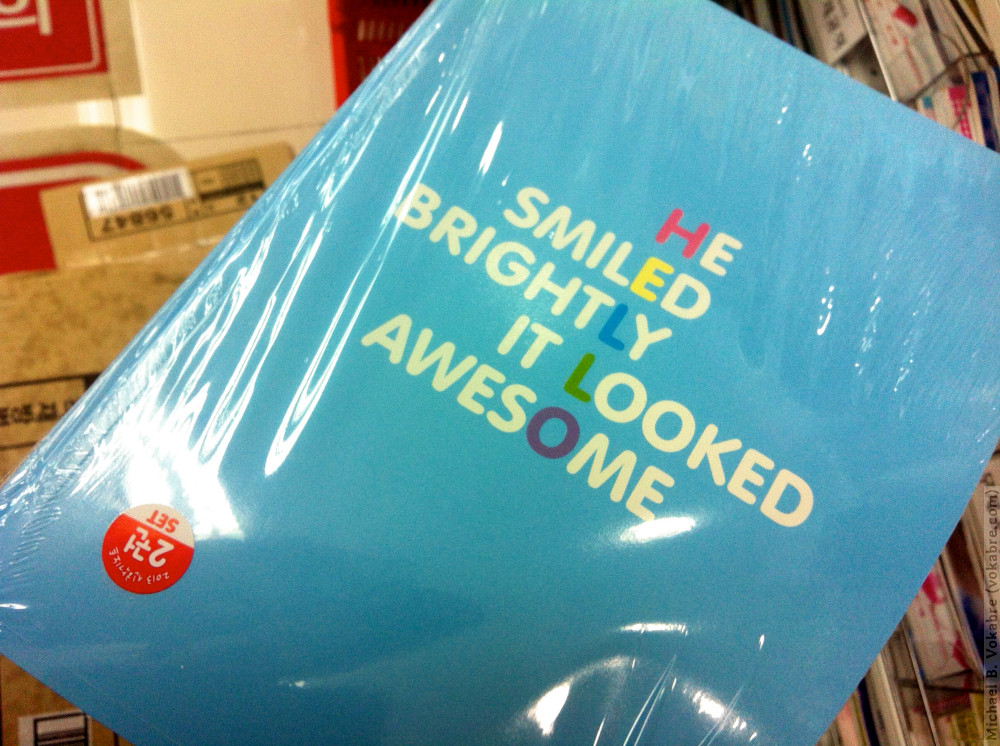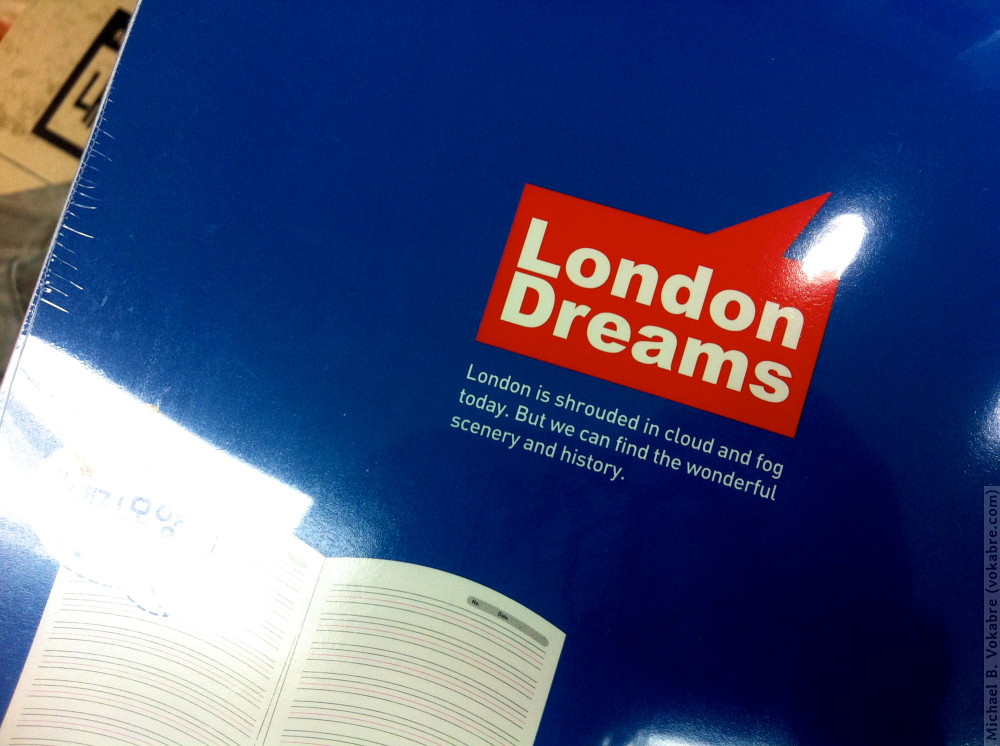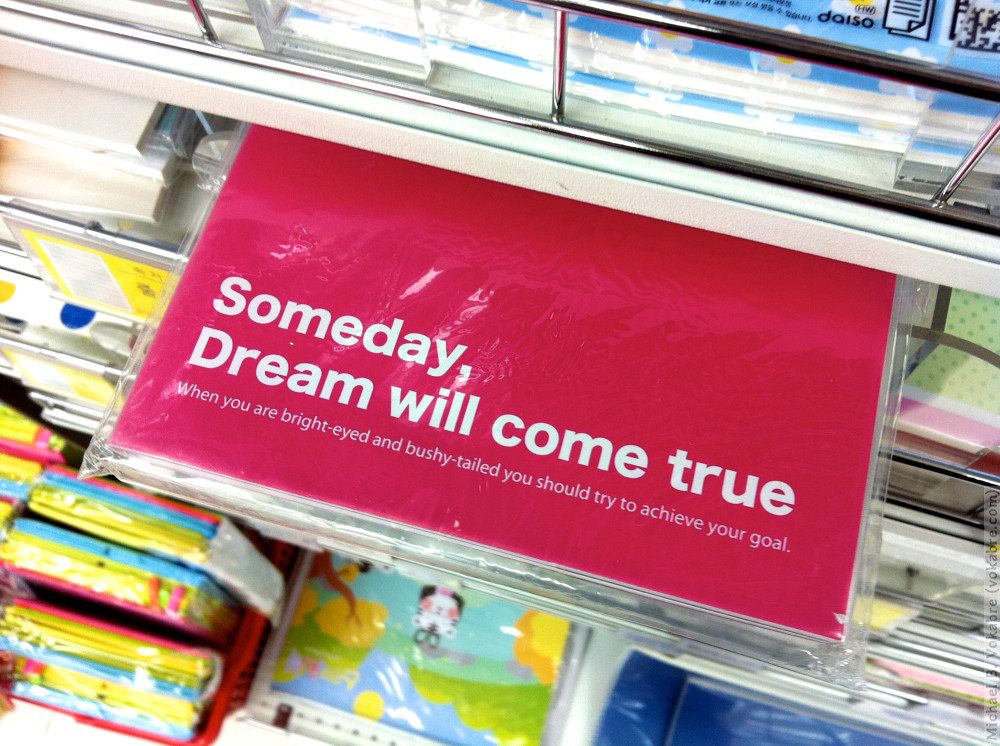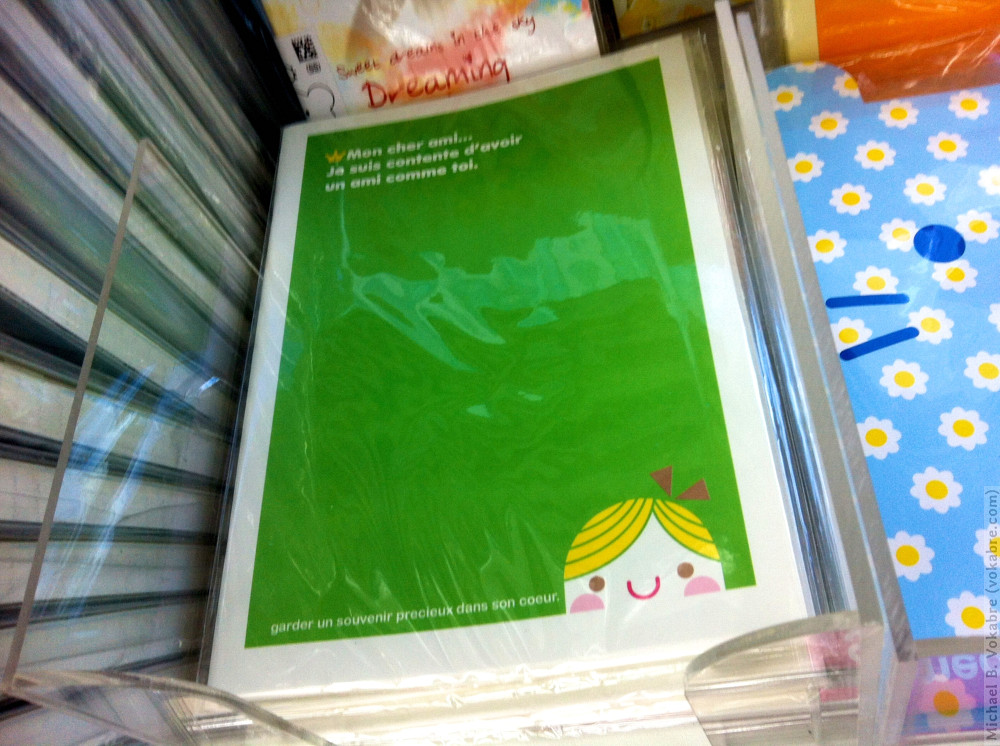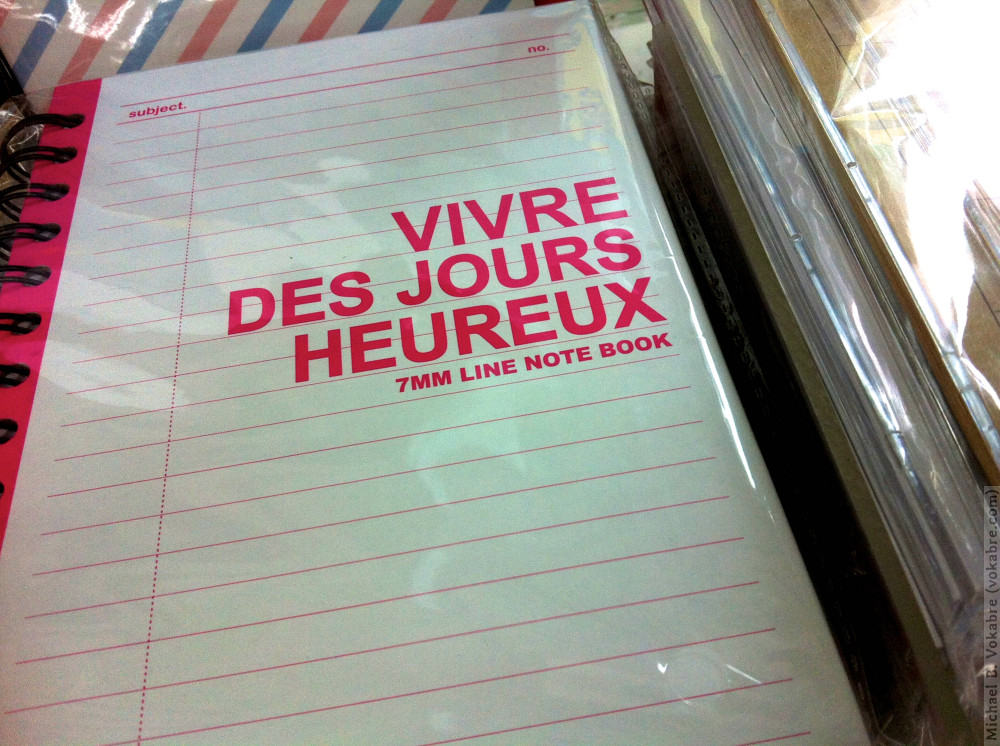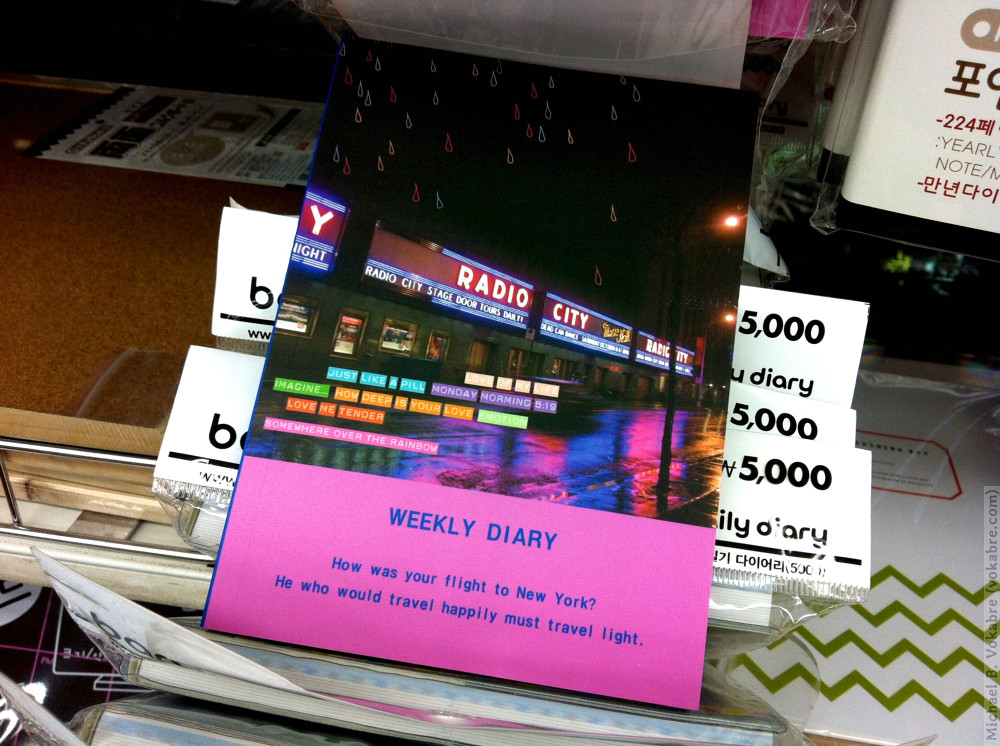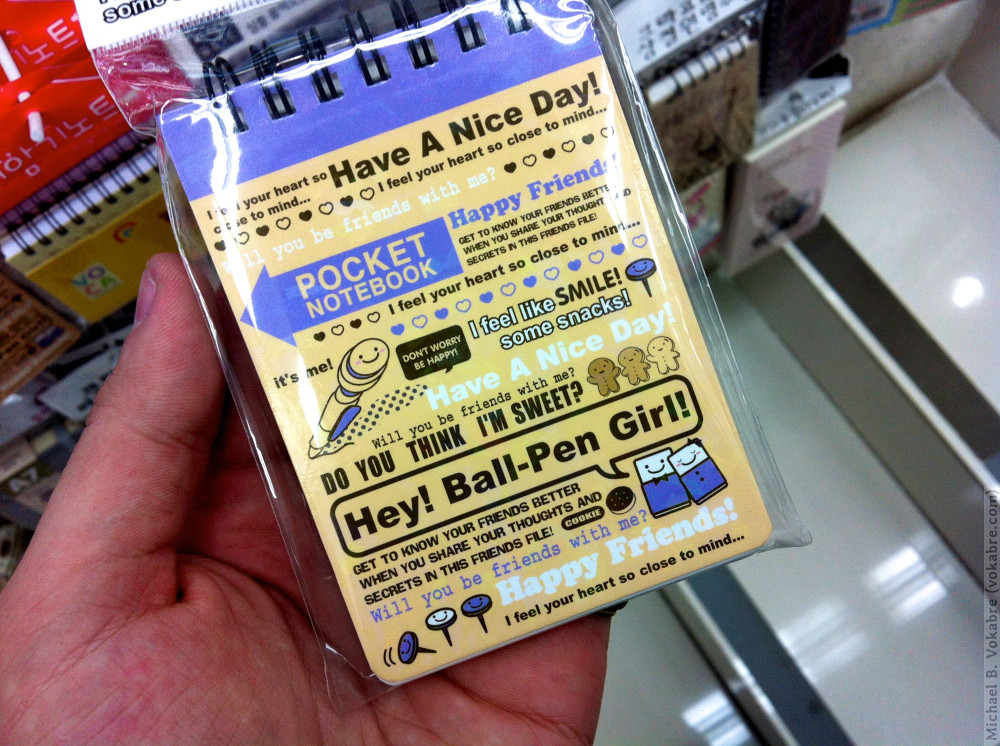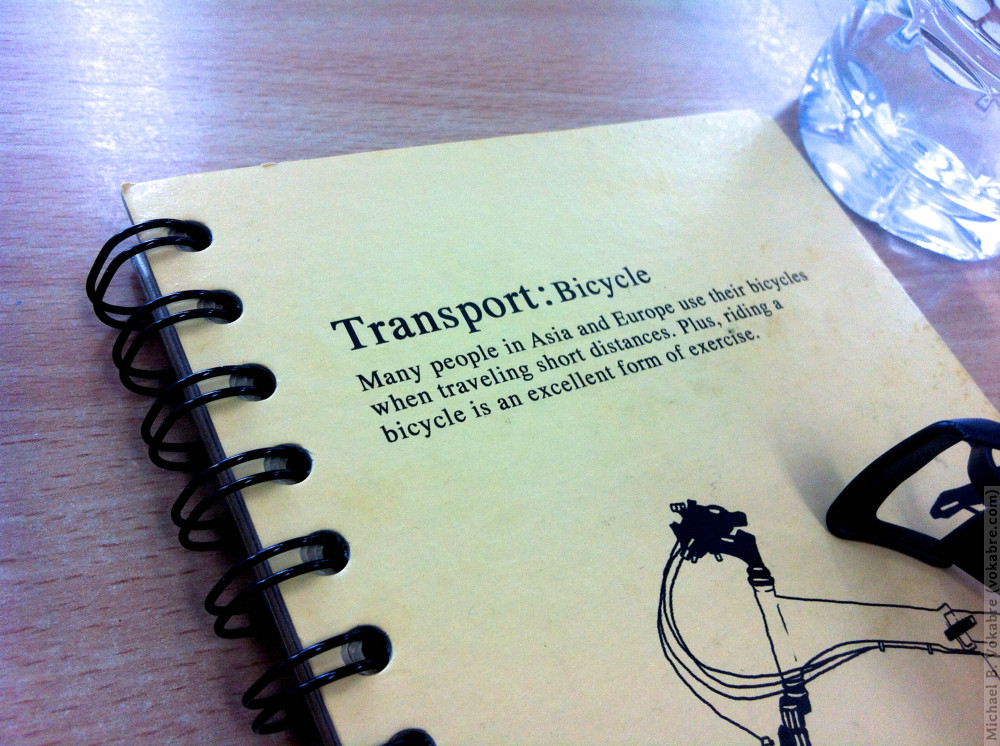 iPad cases follow.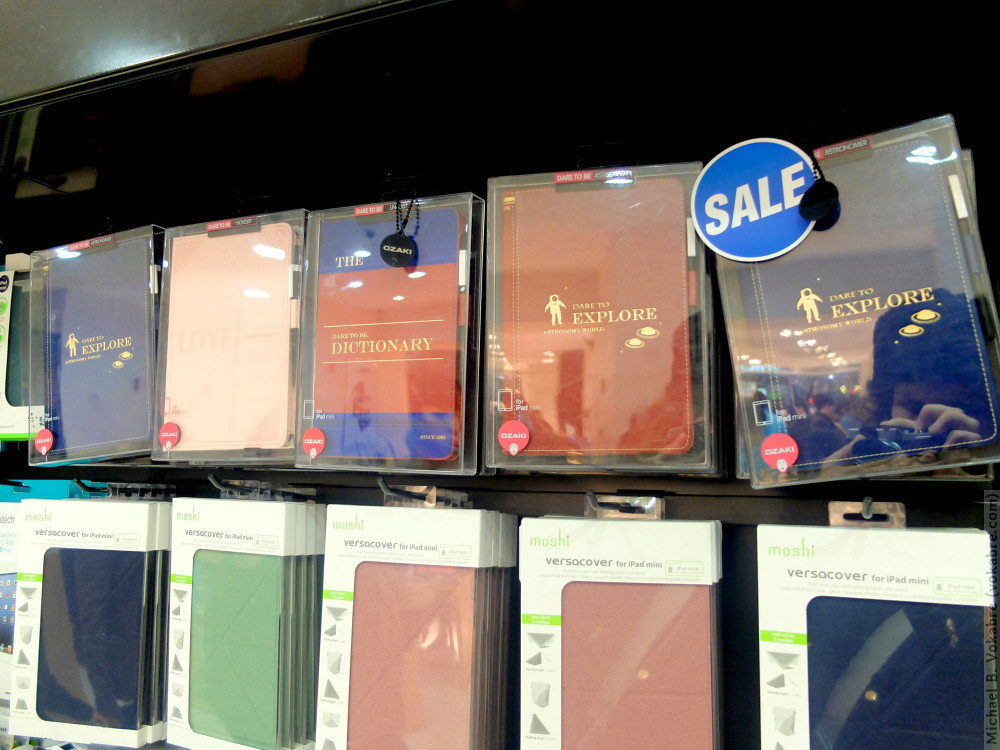 A packaging of a hot dog.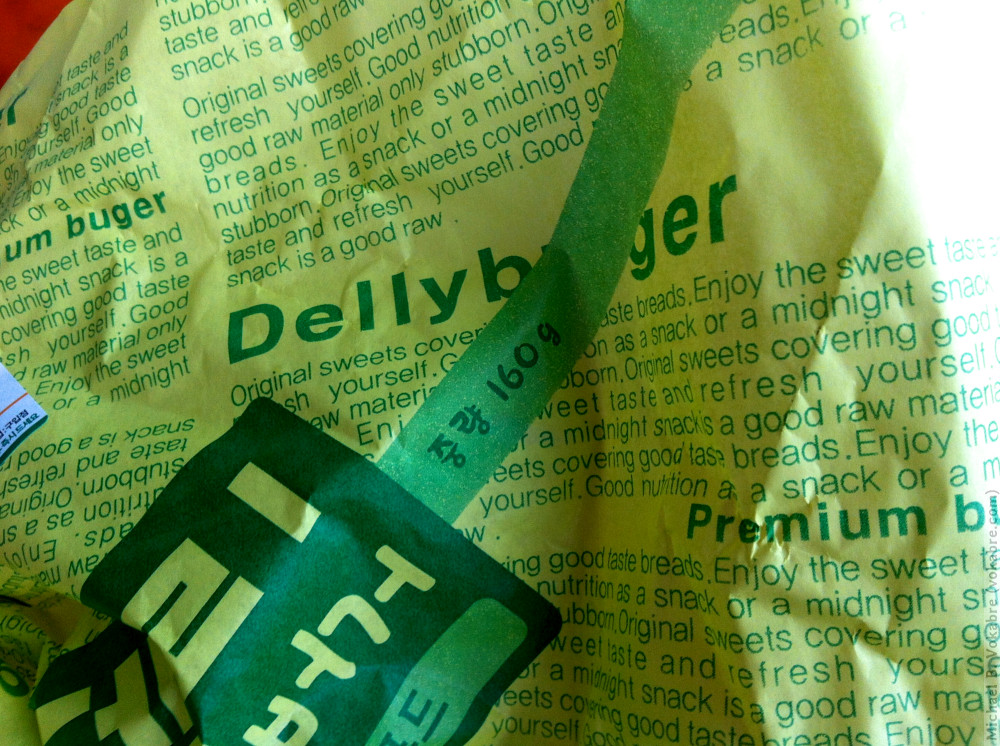 A pen case.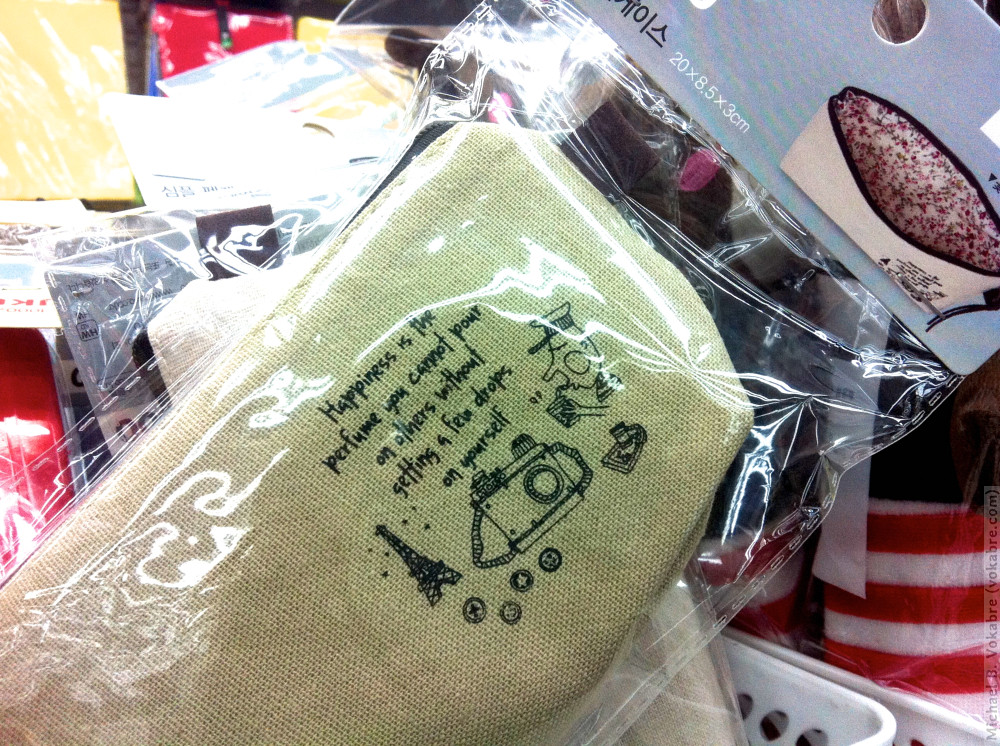 An ashtray from Daiso.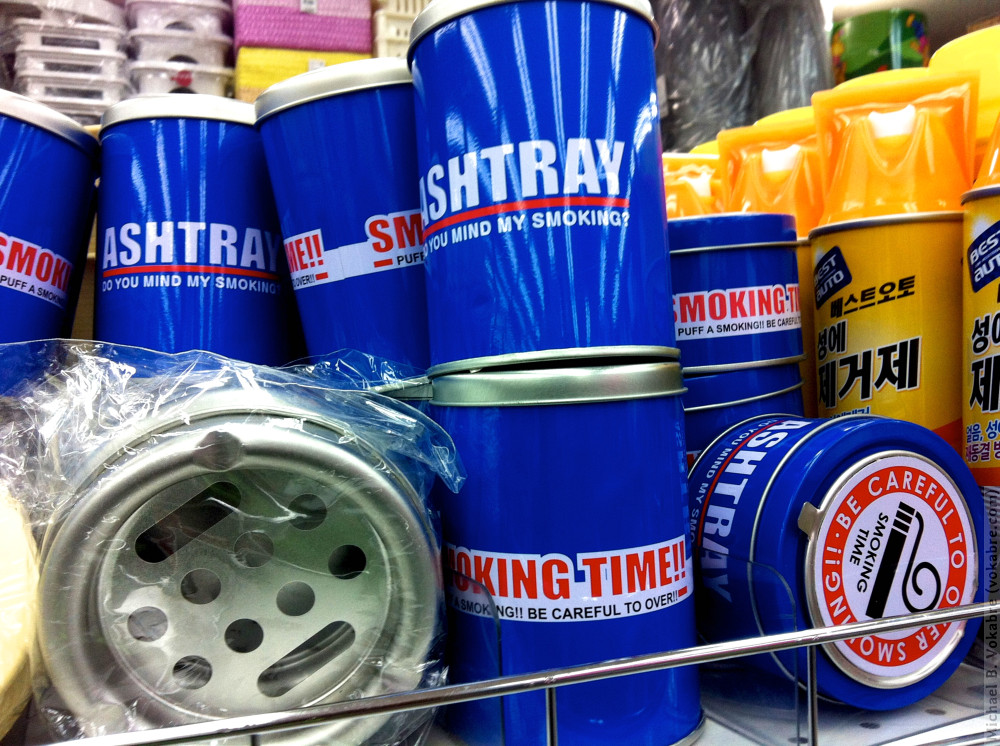 Wise words.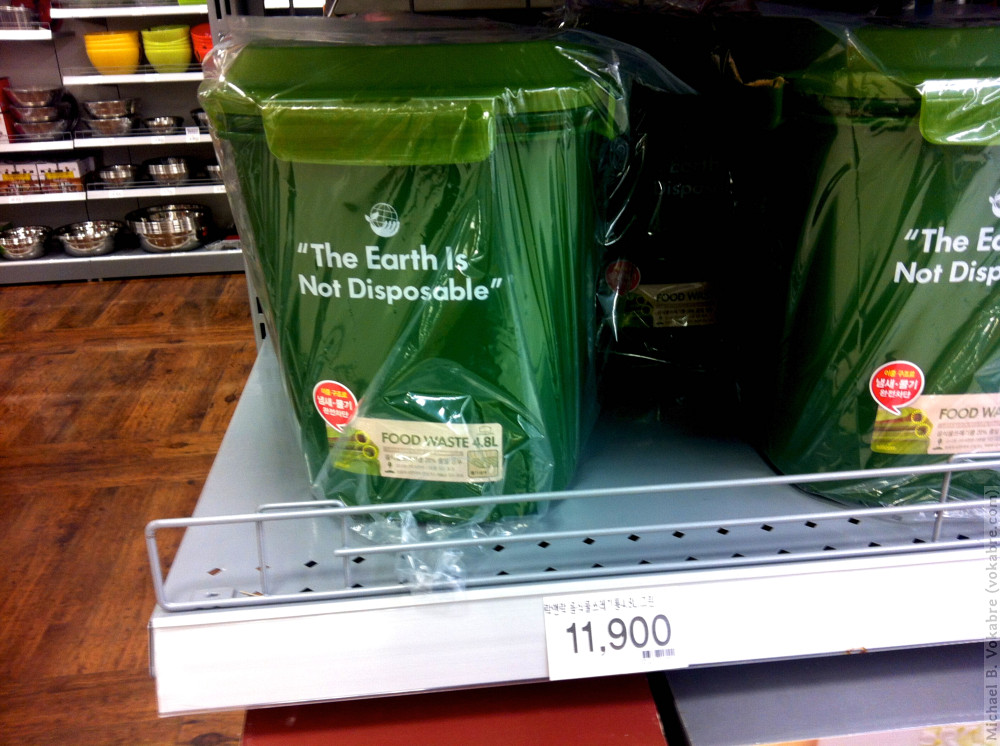 No somking.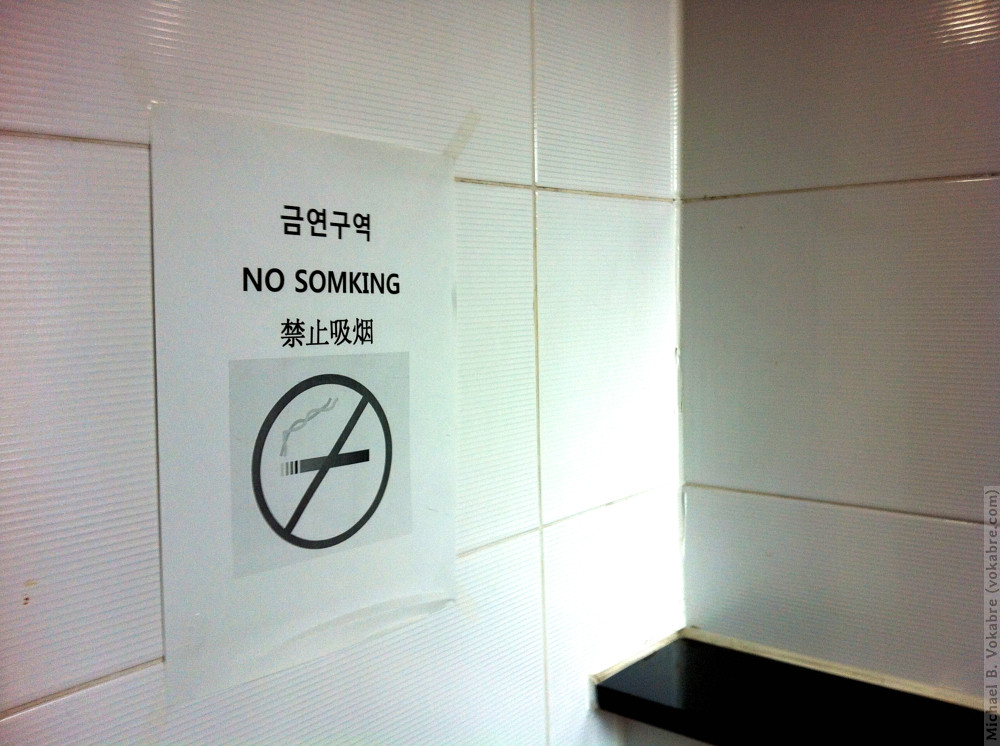 Sokcho lighthouse.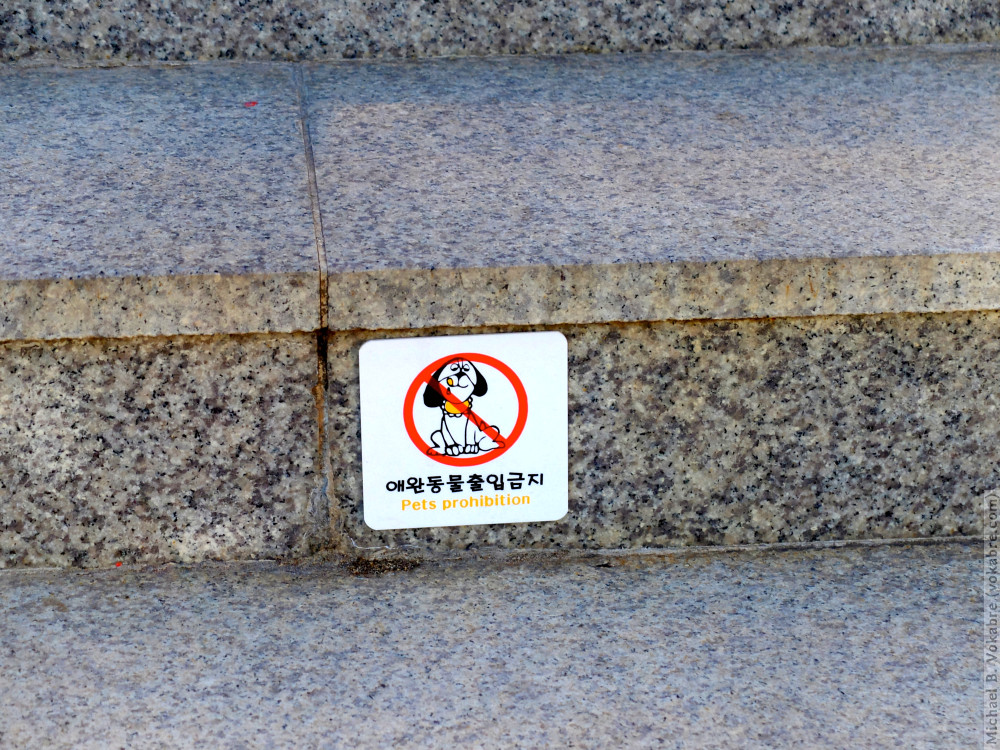 One of Seoul palaces.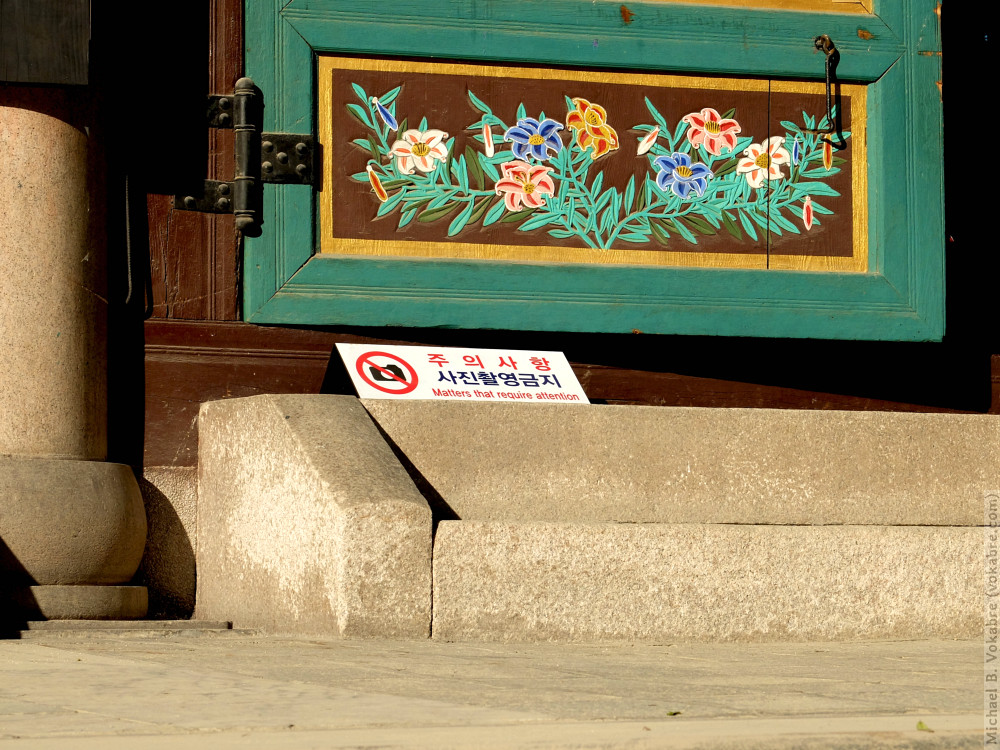 New superhero.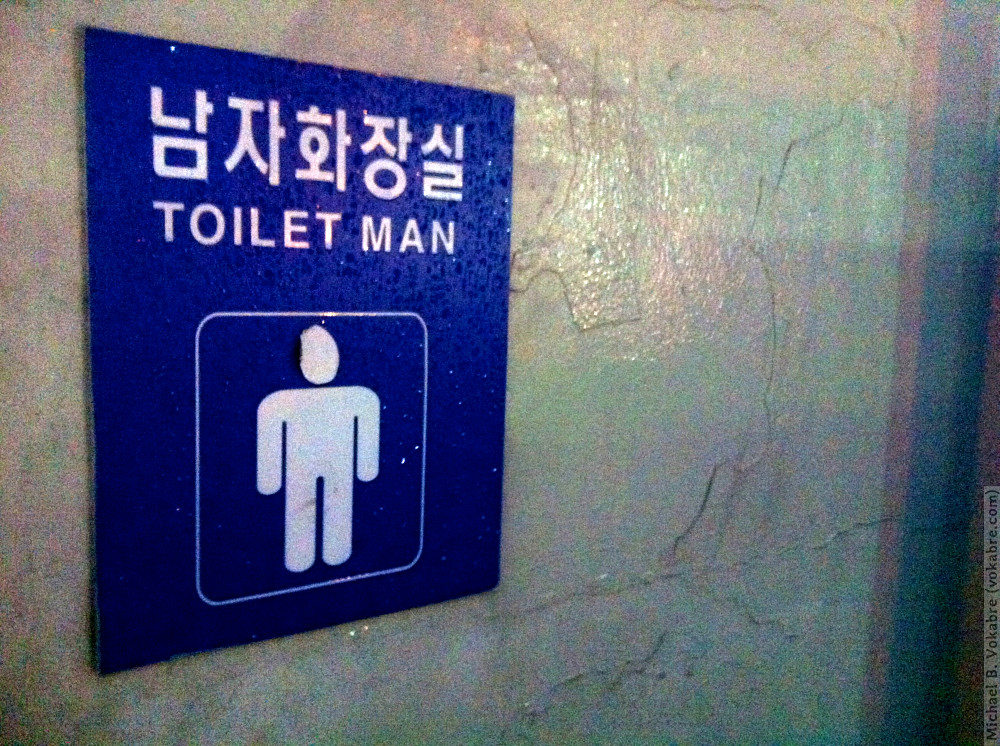 He's all over the country.
Single purpose wasn't enough.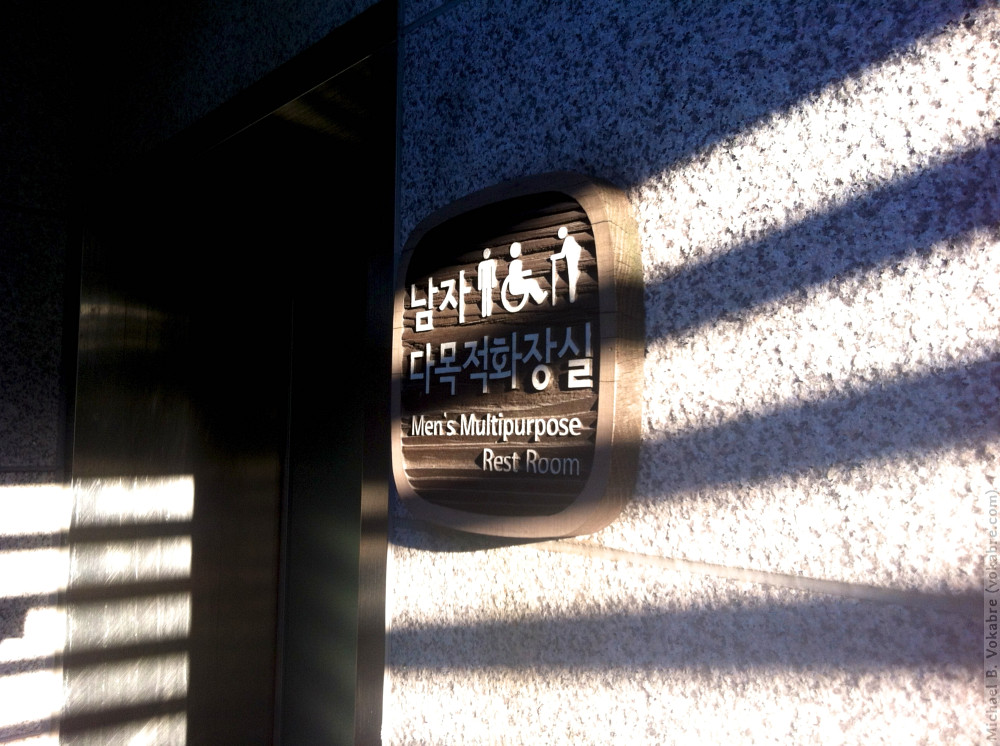 Uniqlo advertisement on a bus stop.
A girl in Busan.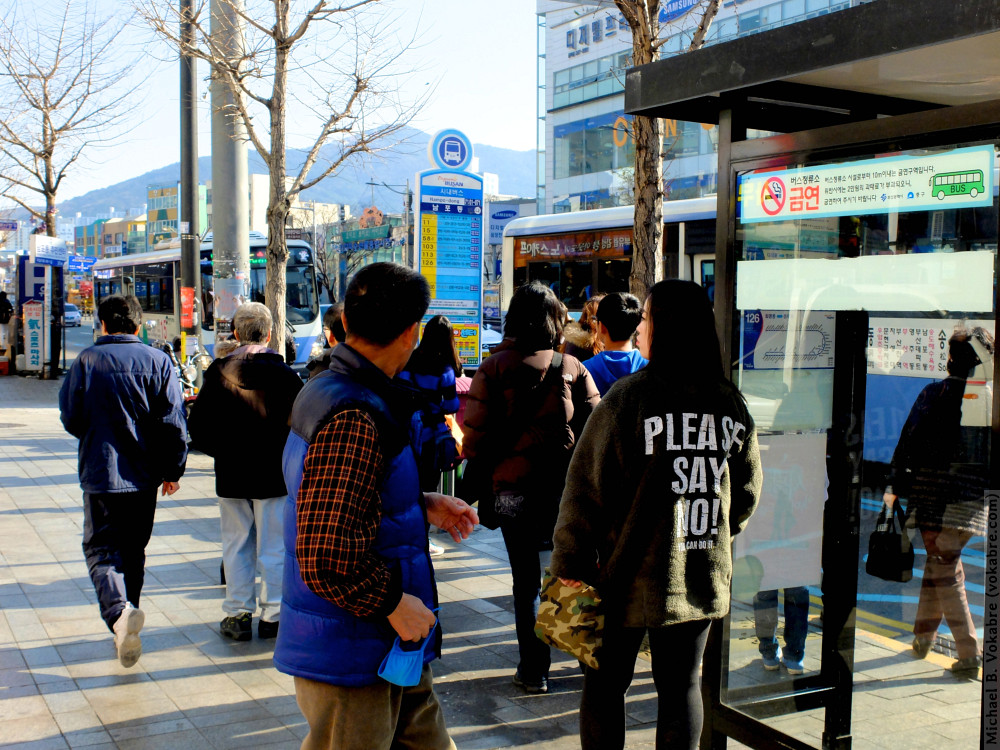 <bag></bag>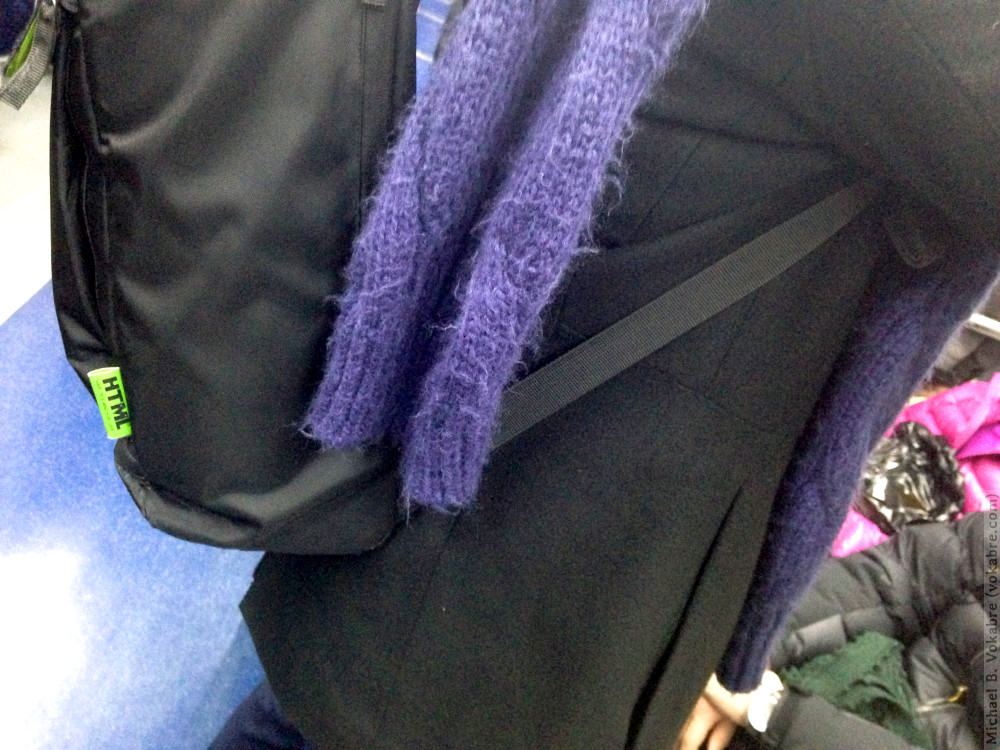 In Seoul metro. How romantic.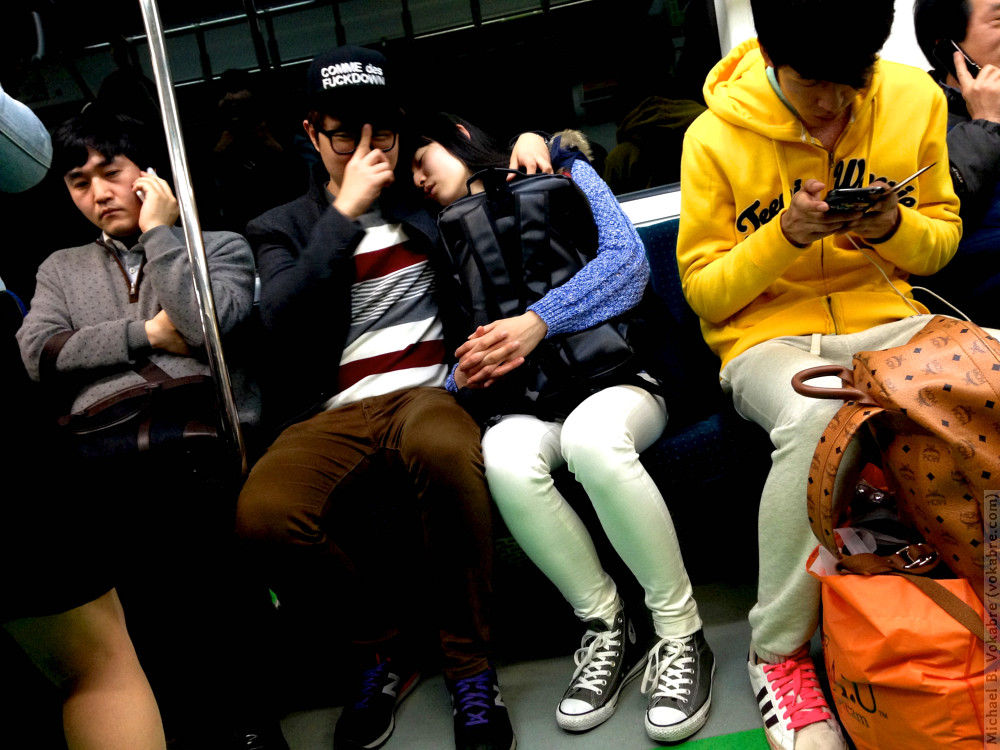 Two thousands! That's a lot of D/C.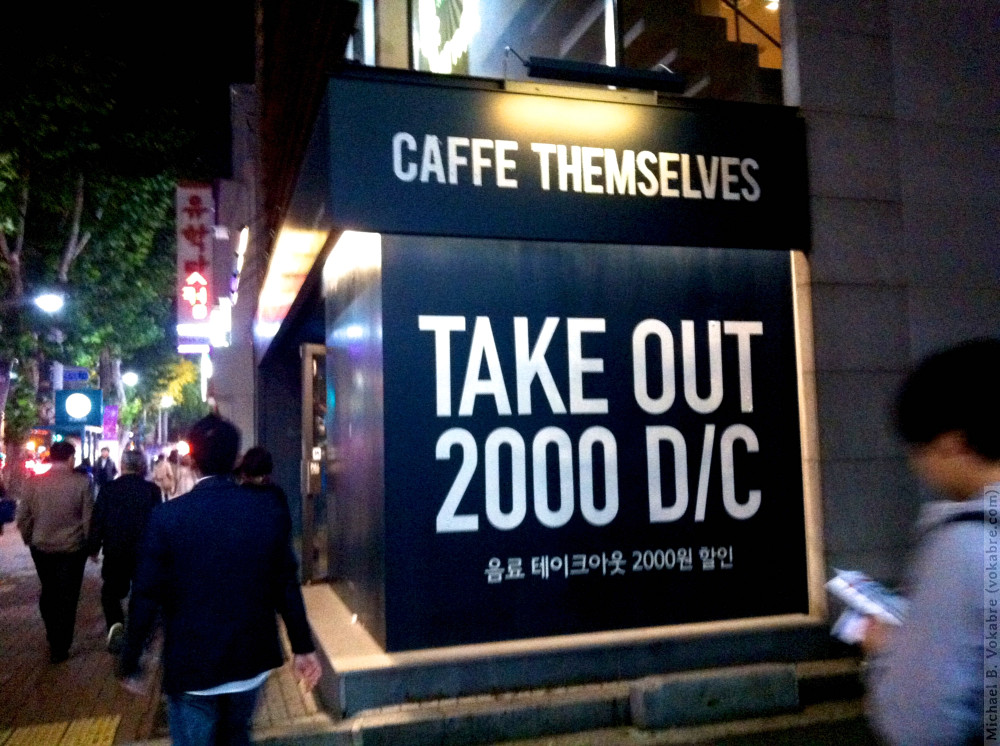 I'm glad for this chicken.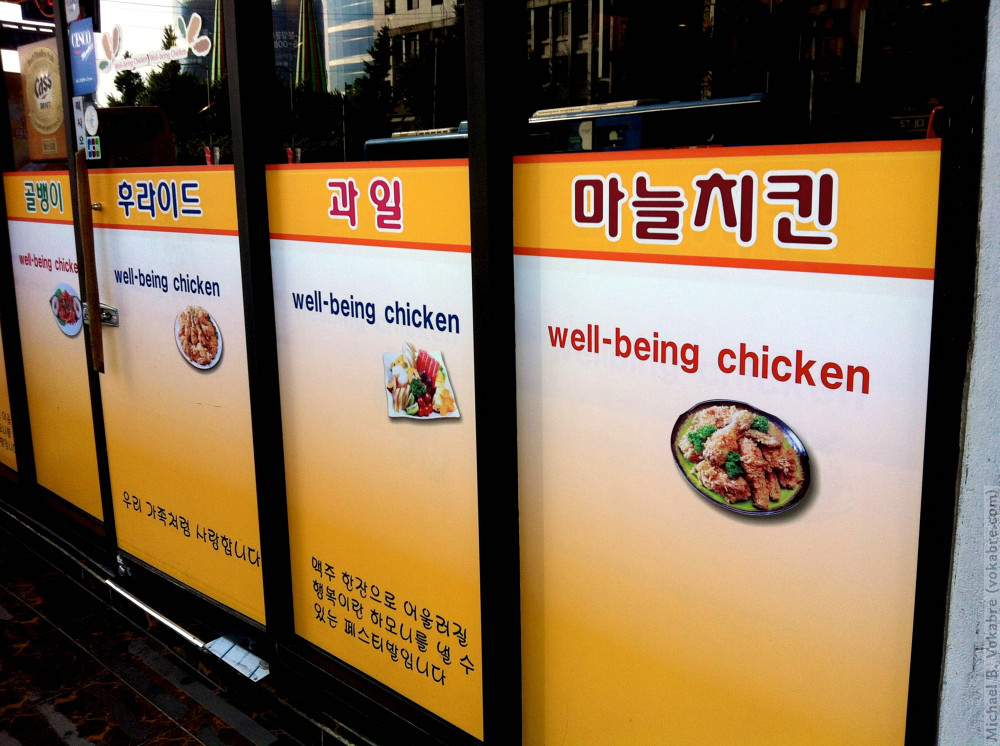 I'm glad for this tomato as well.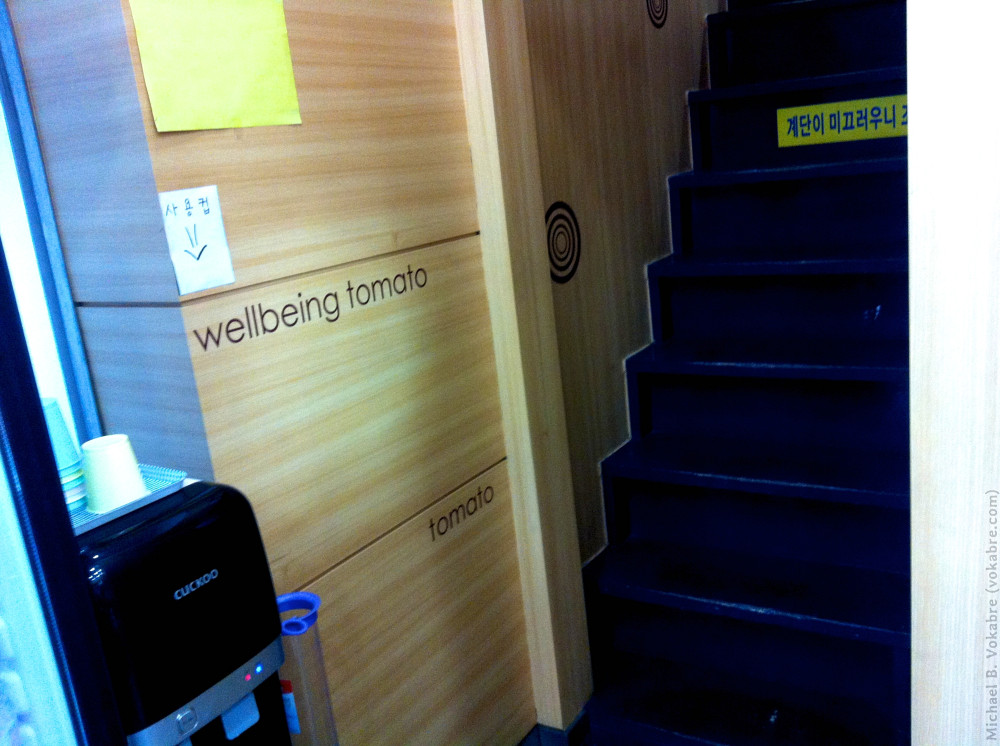 "Well-being" or "well-something" is very often used.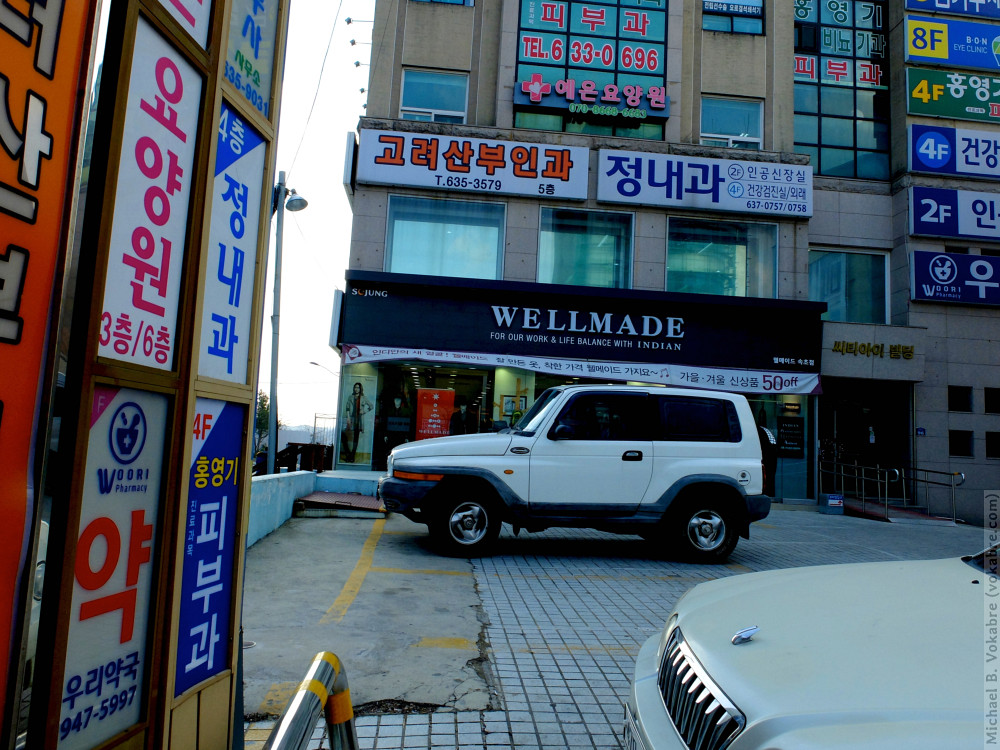 This food might be problematic.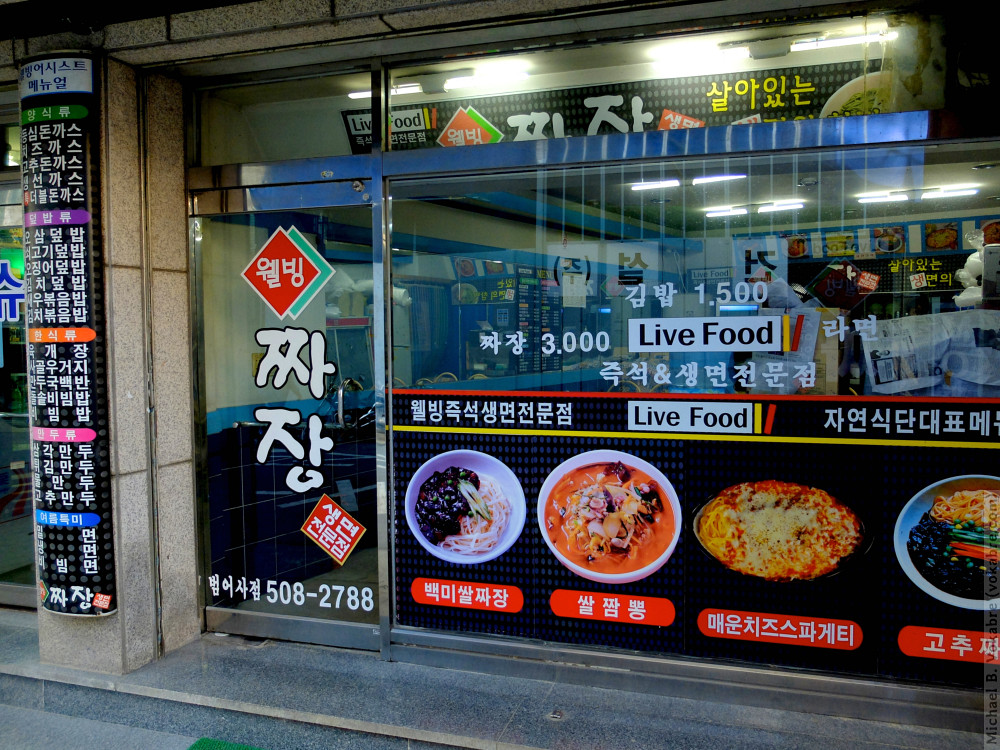 Japanes.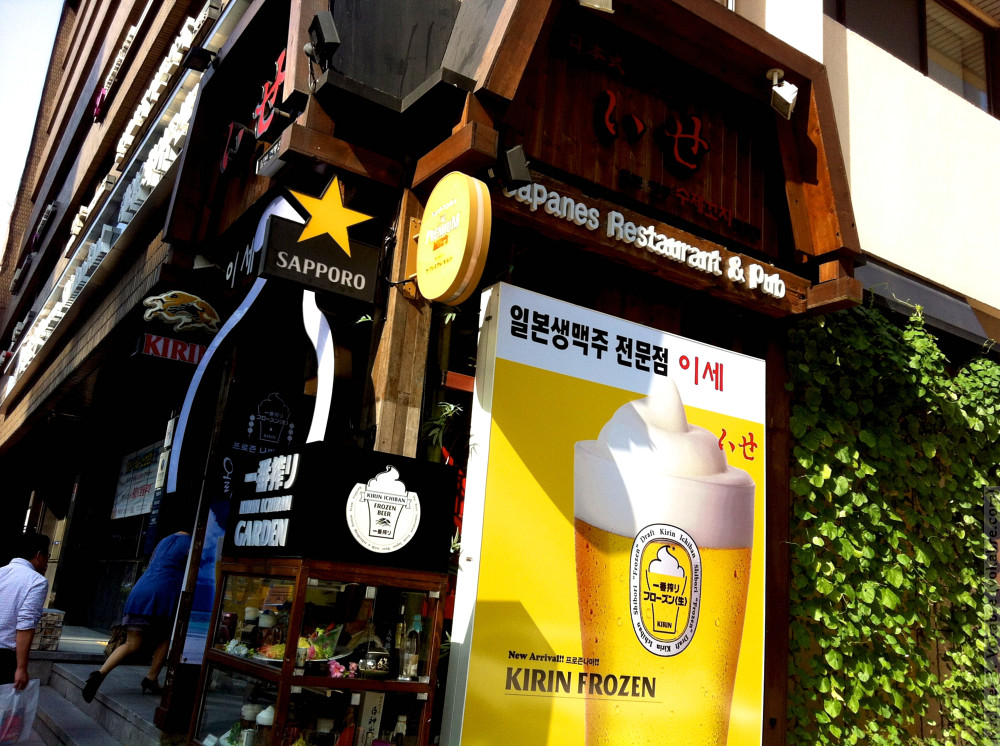 Lotteria burger place in the centre of Seoul.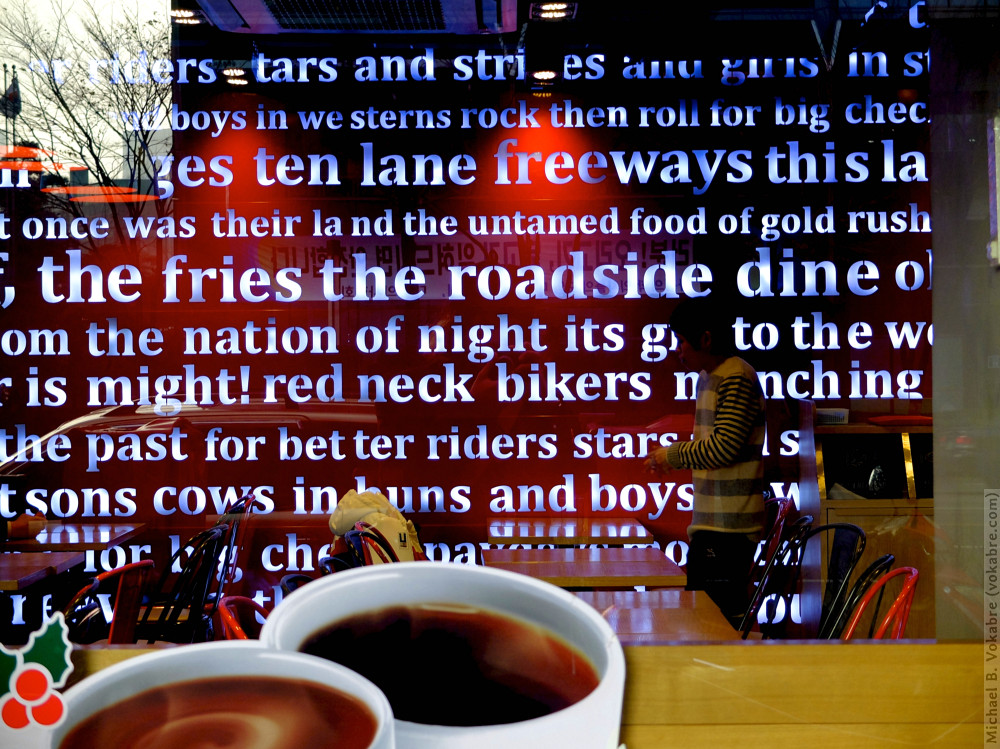 Noodles place in Yongin.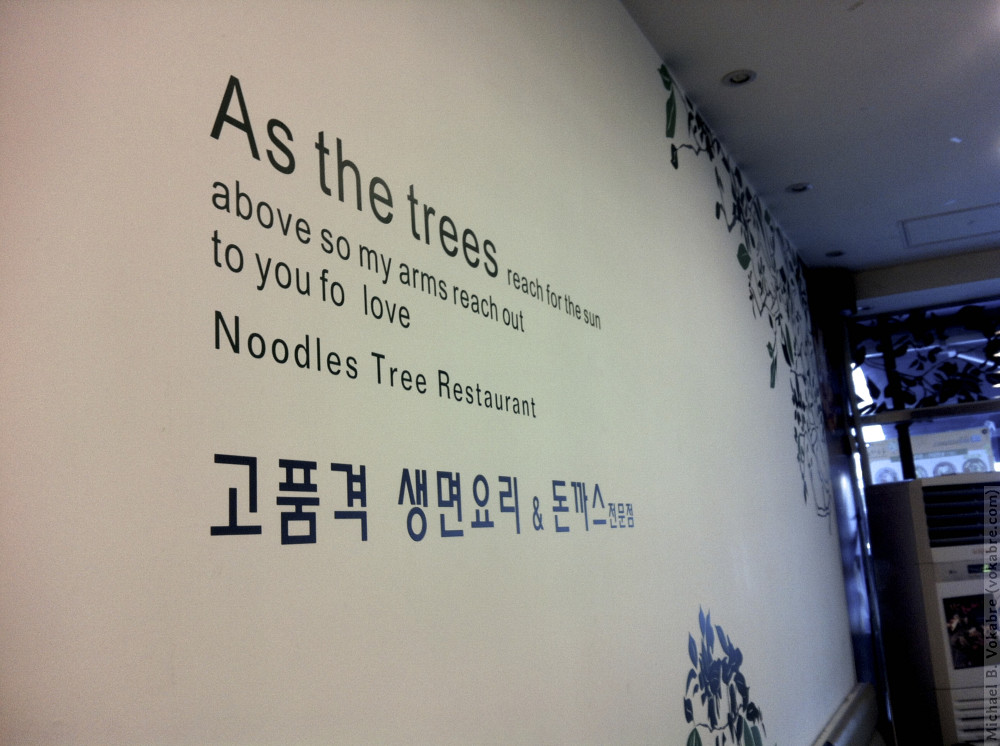 This machines are placed on all major train stations. I see Douglas Adams in this phrase.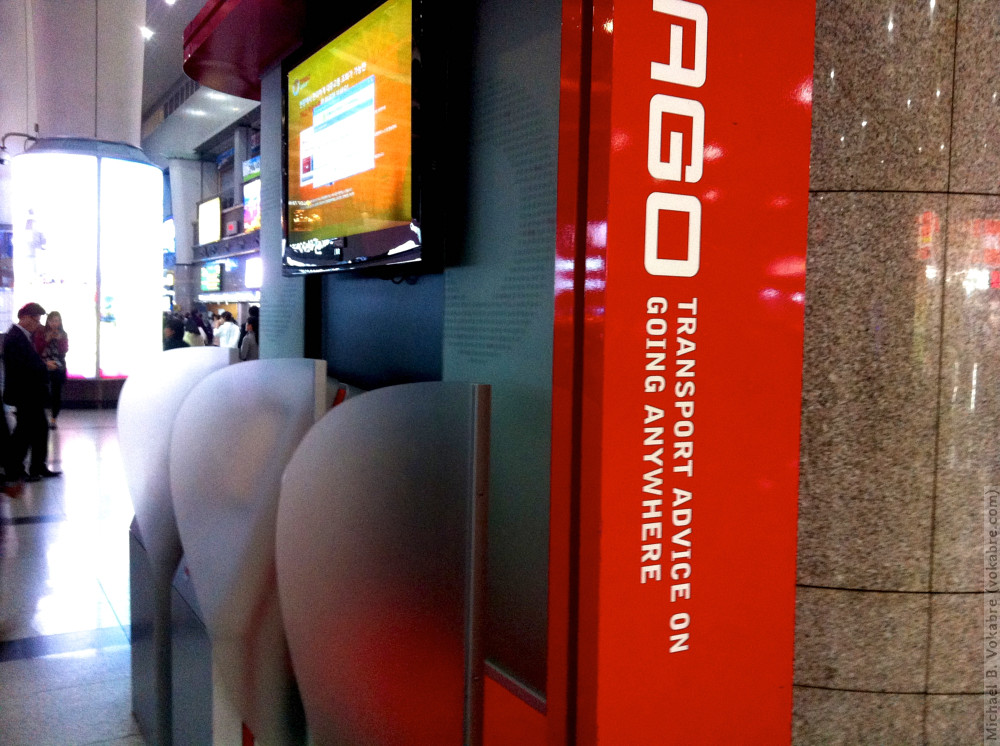 A shop in Yongin.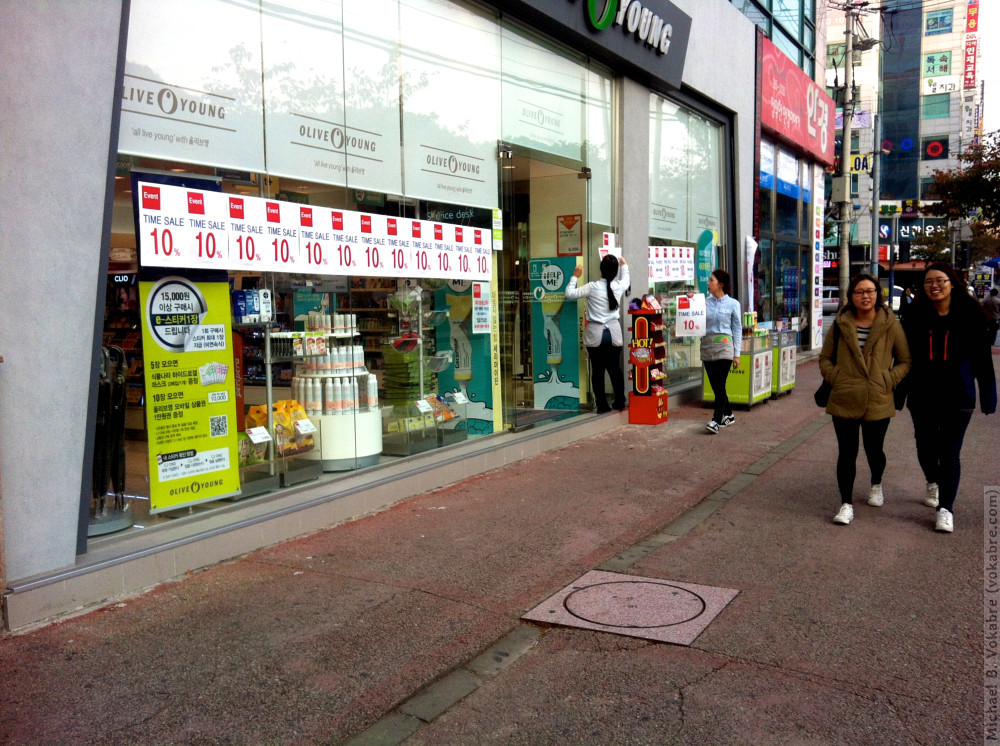 "Grand Open" is the most infamous konglish phrase.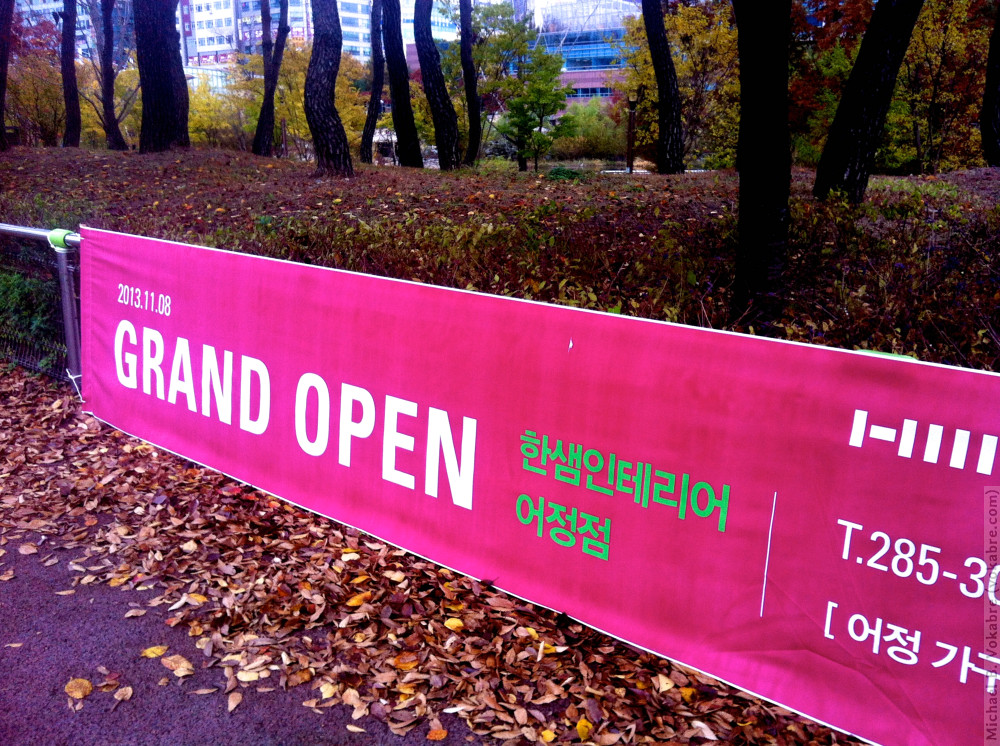 Even Samsung was affected.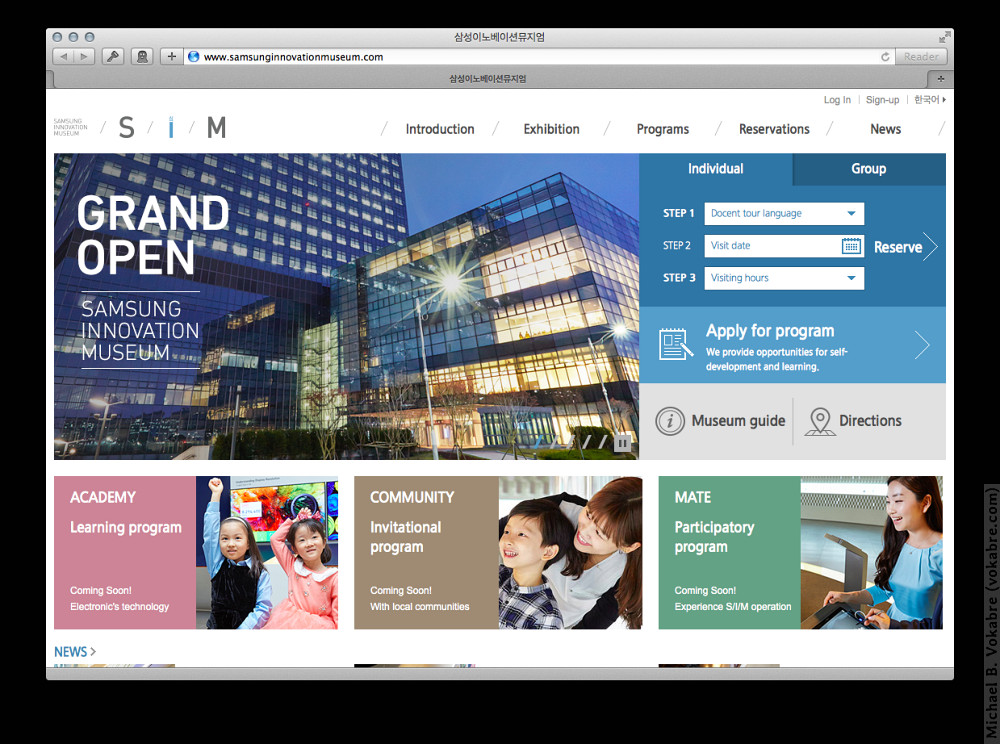 Jeonju.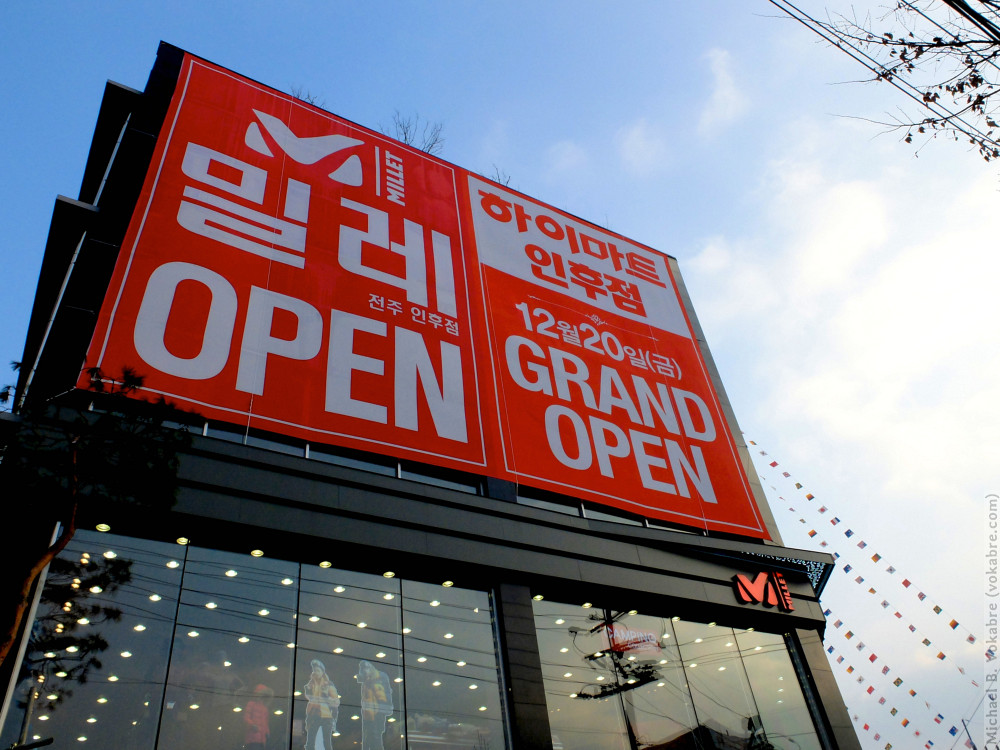 Seoul.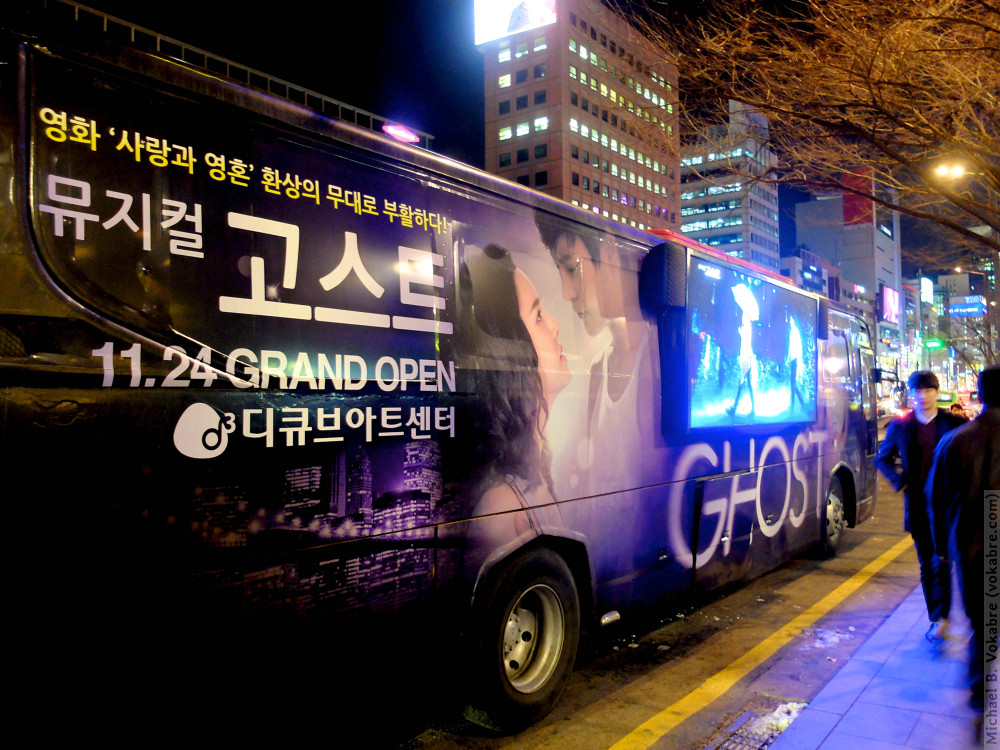 Everything grand.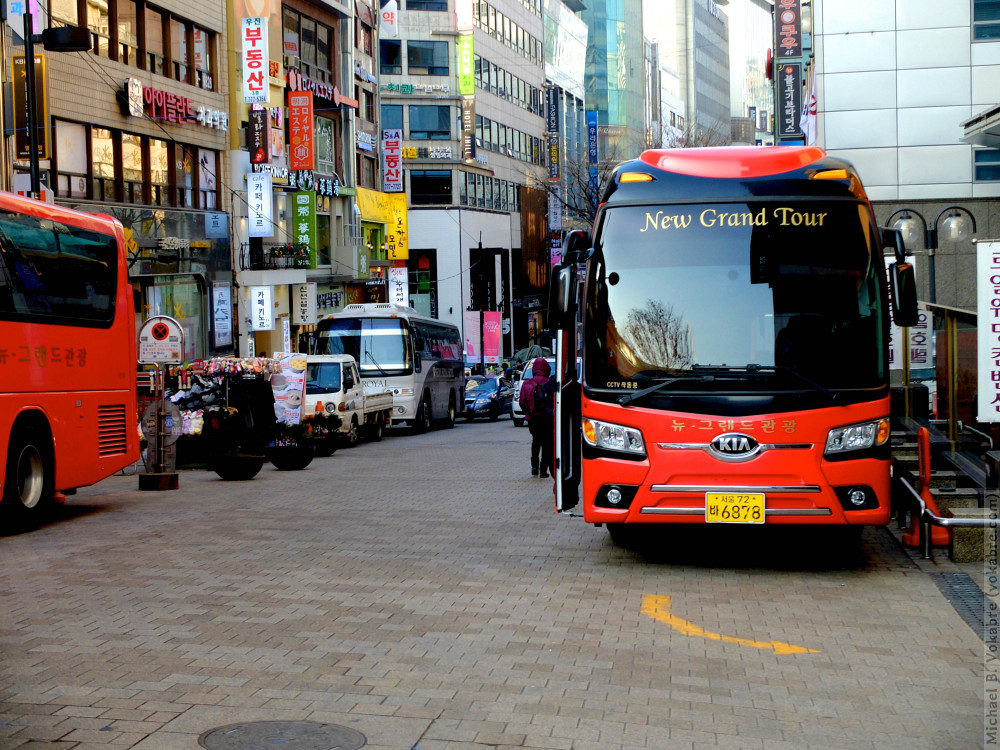 It's a good company.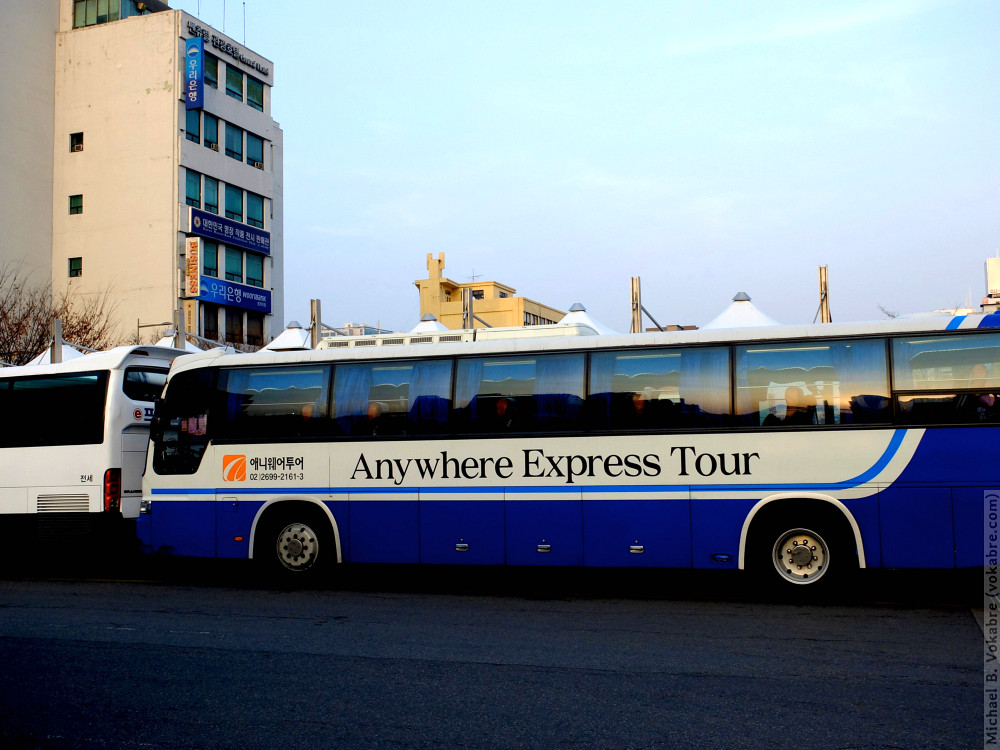 Jumping club?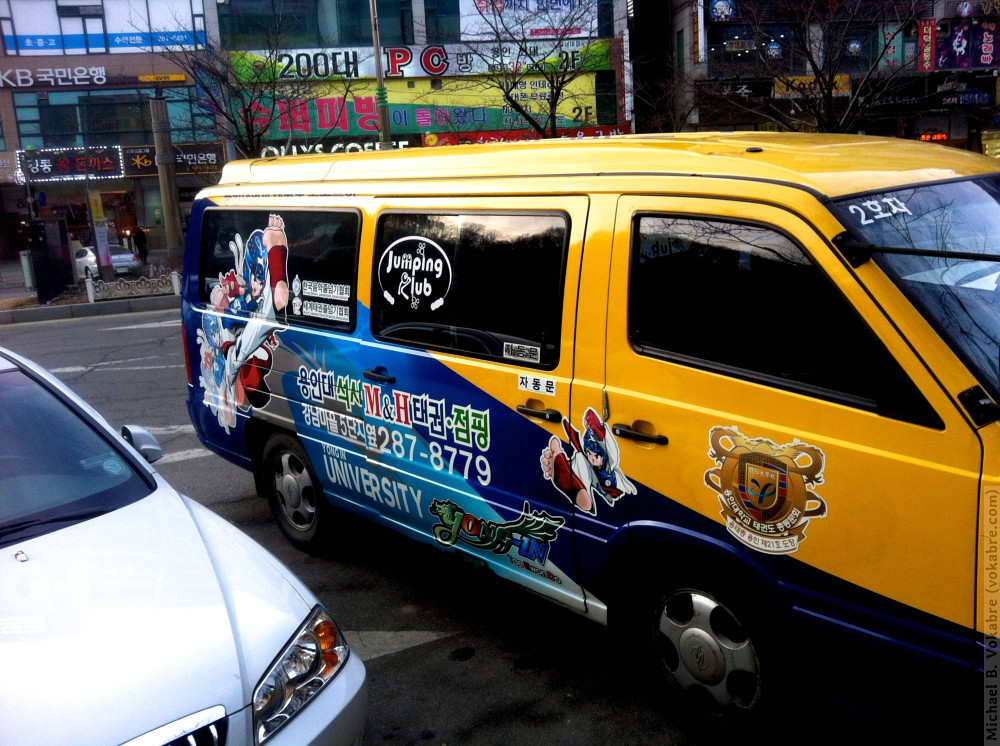 This bus is philosophical.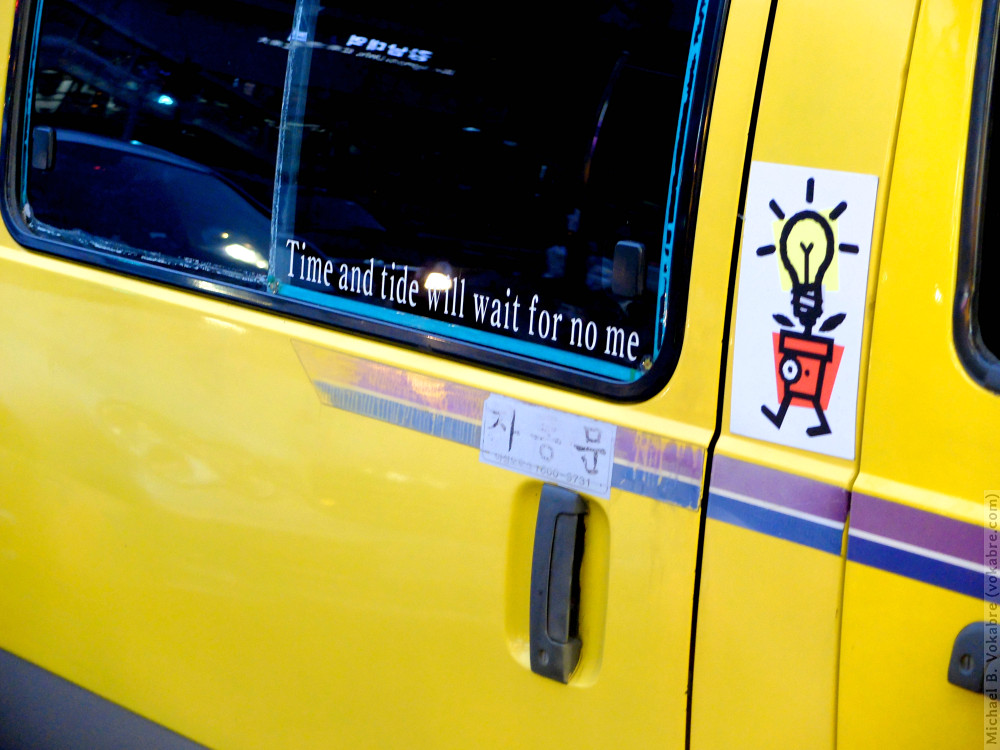 So many weird business names.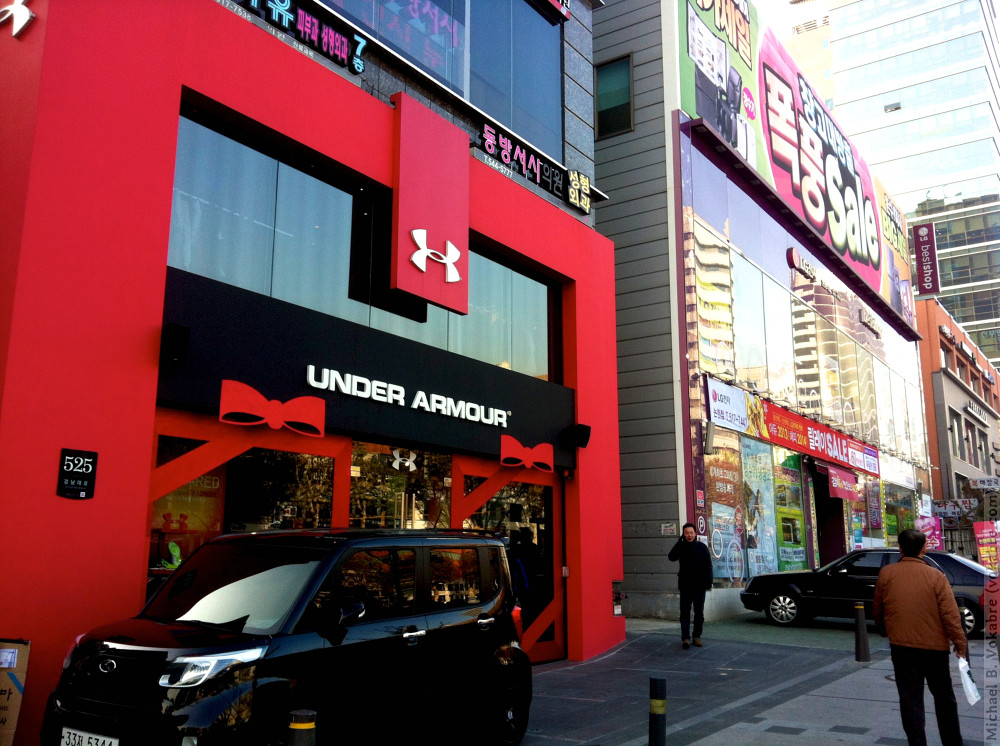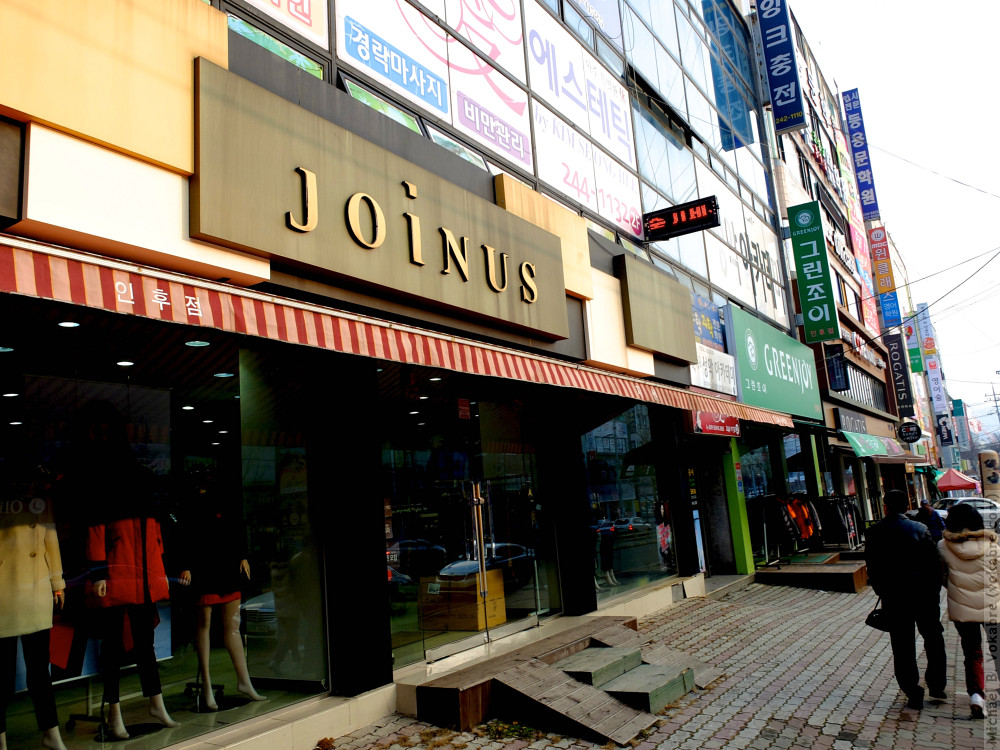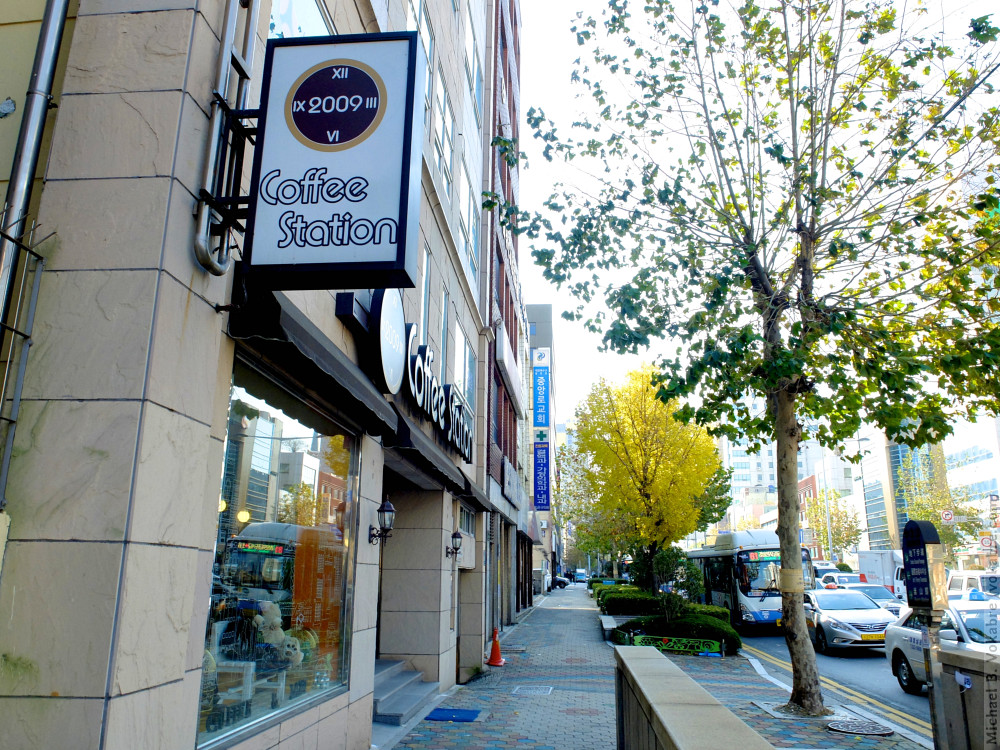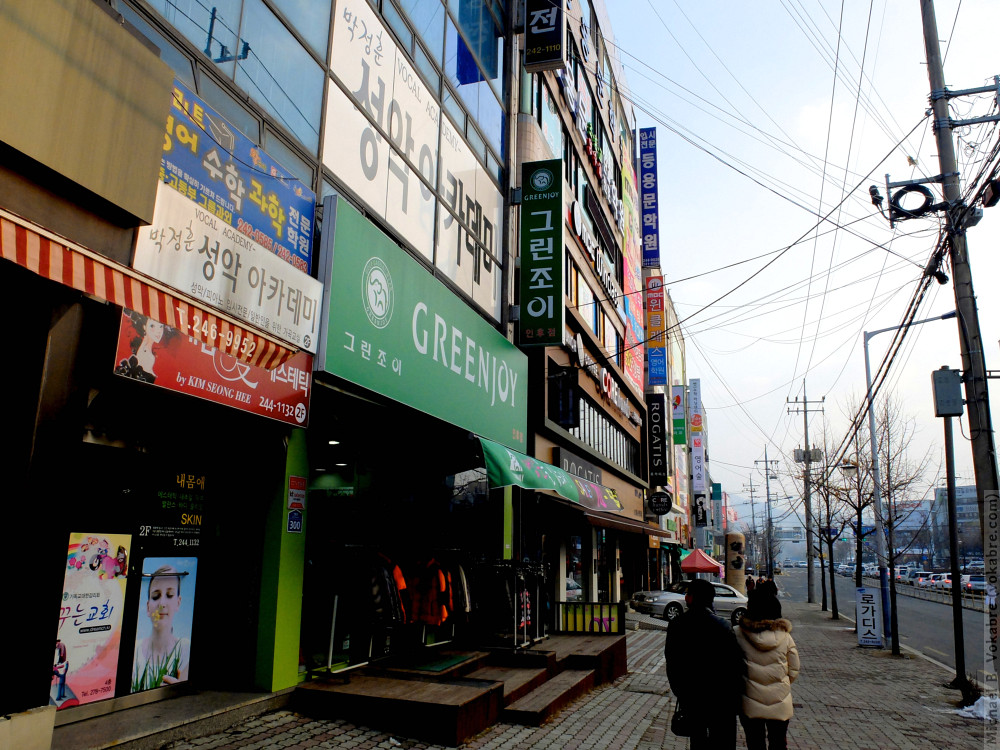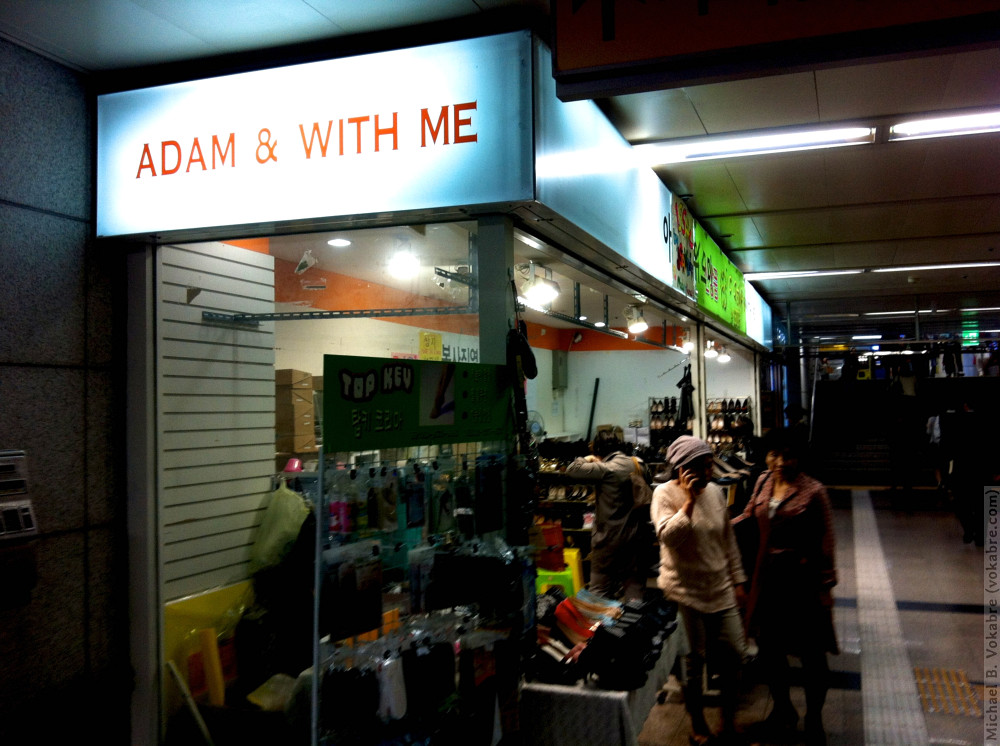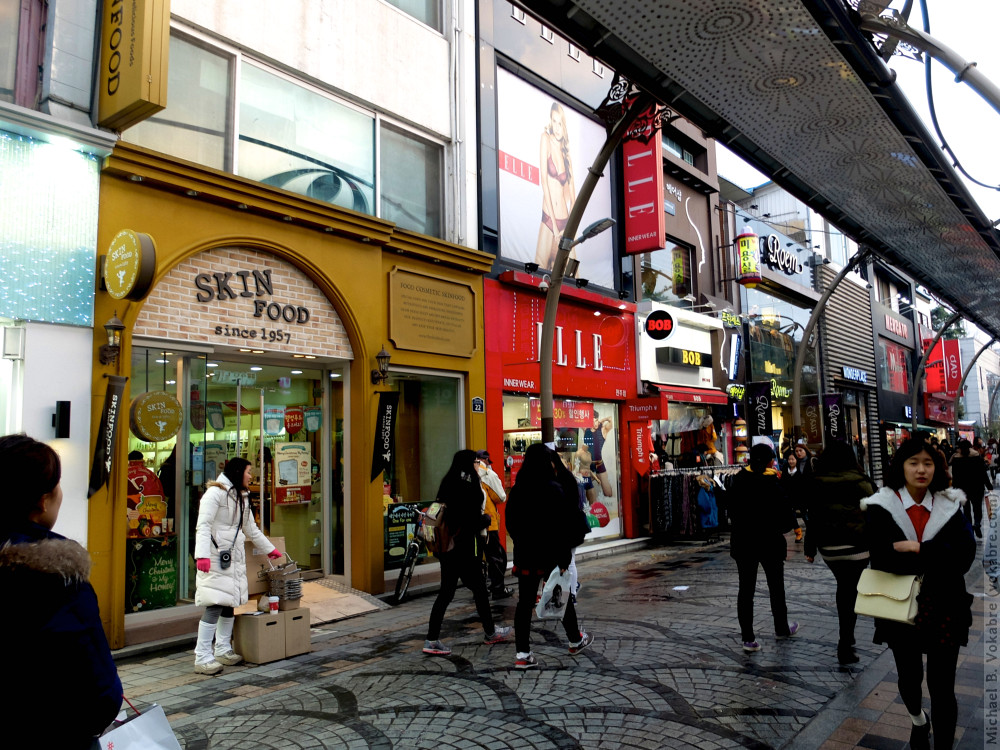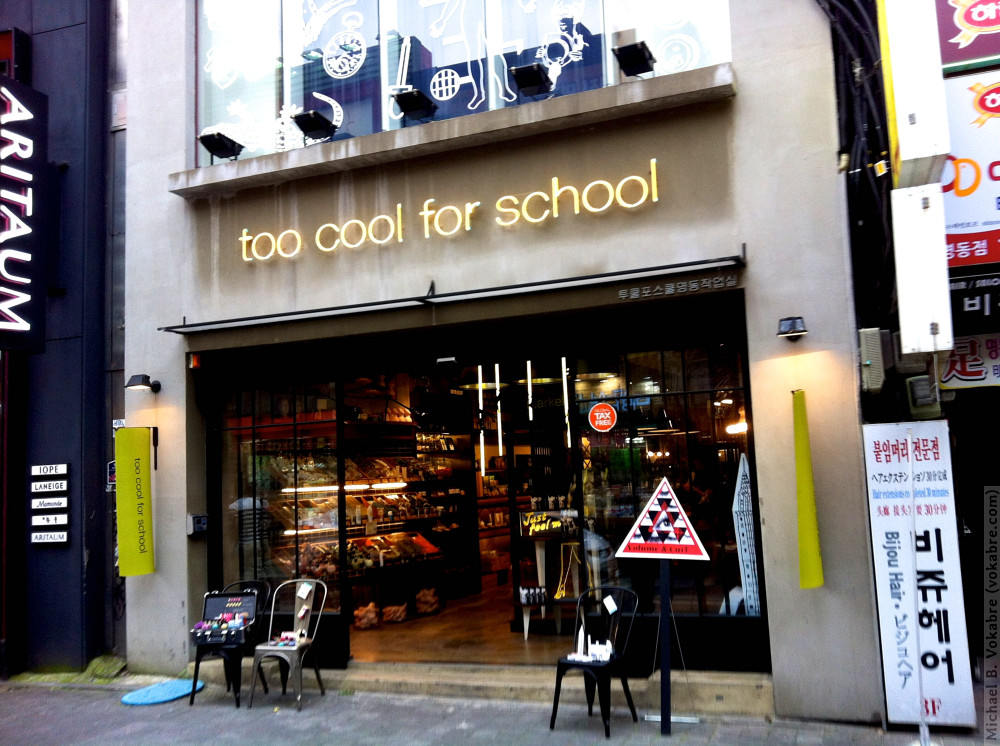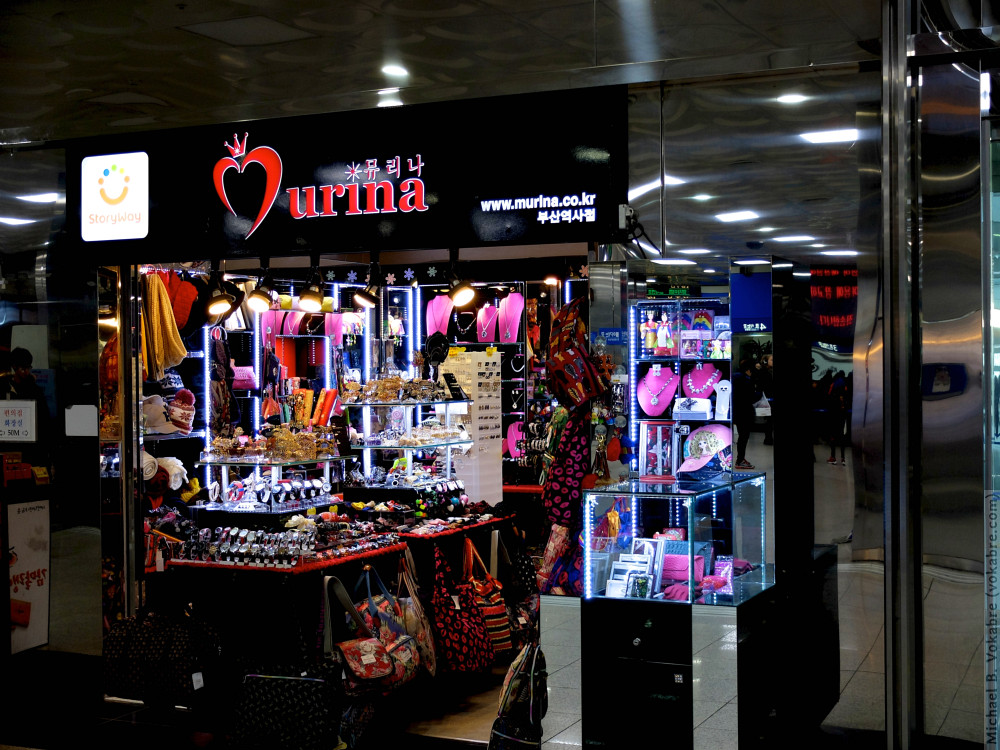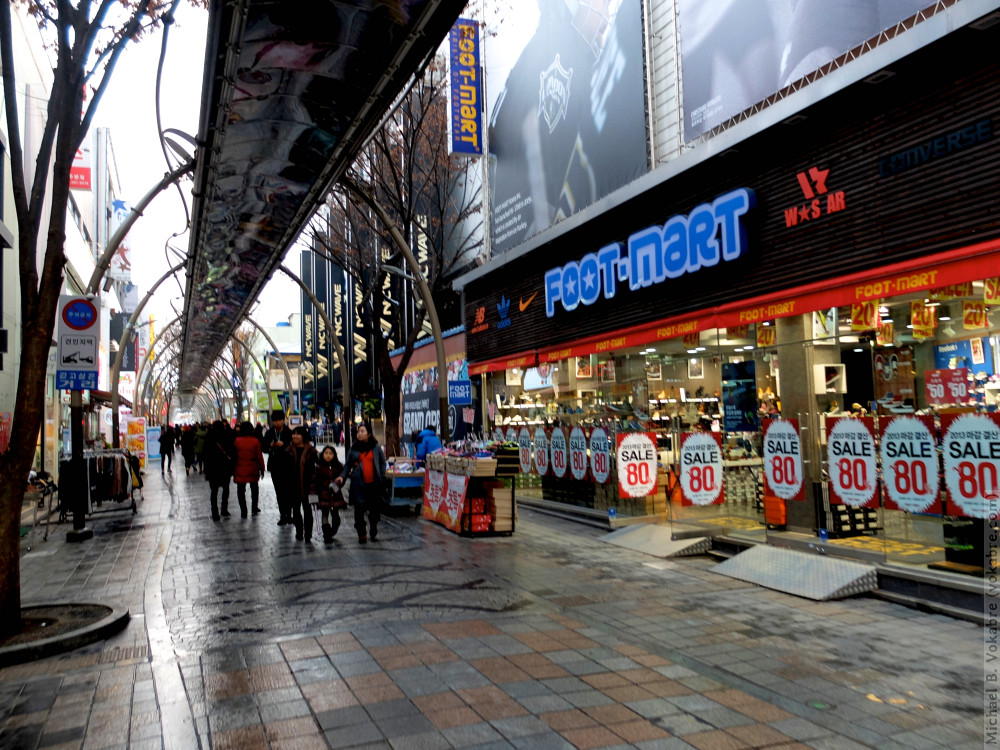 Not Lacoste. Crocodile.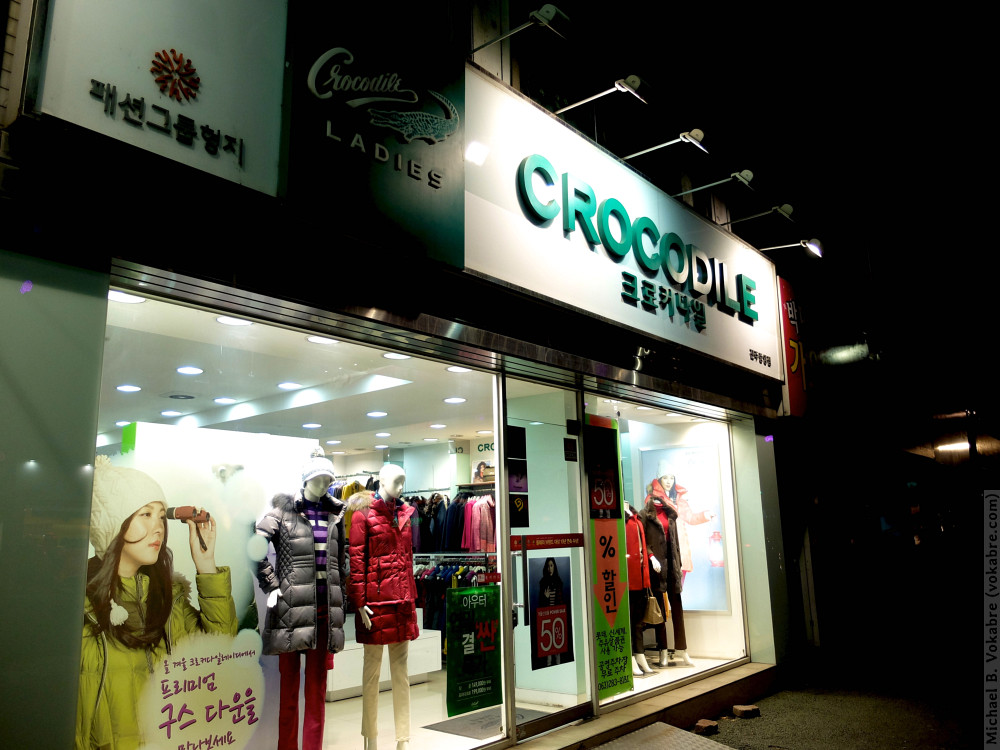 Not sure why this plate was on a clothing store.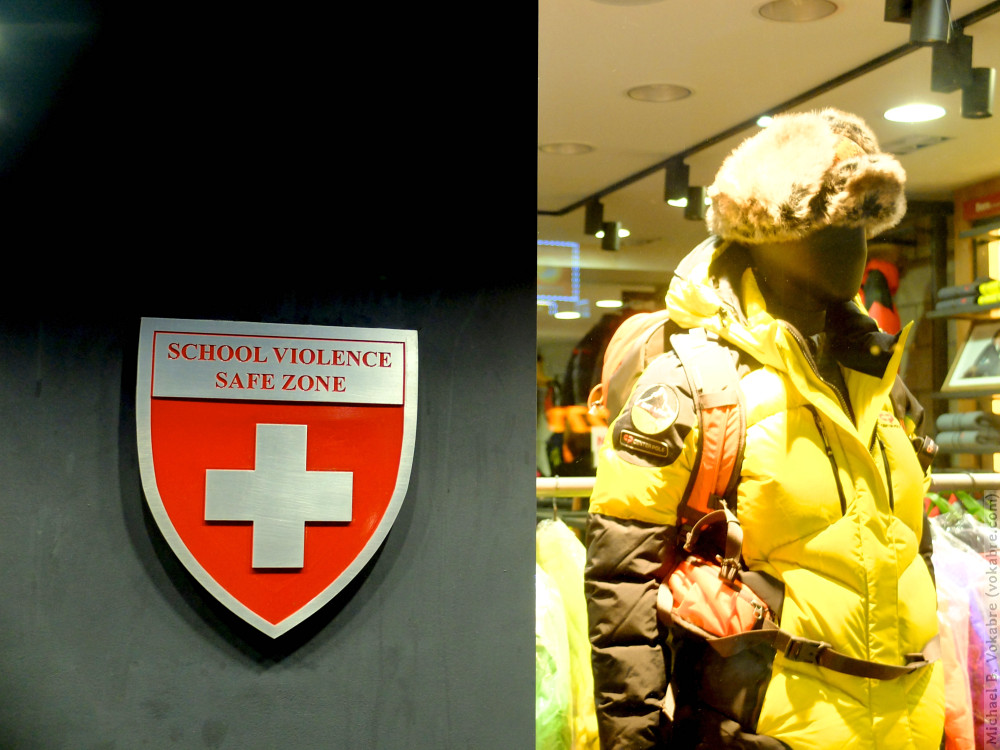 More business names and more advertisement.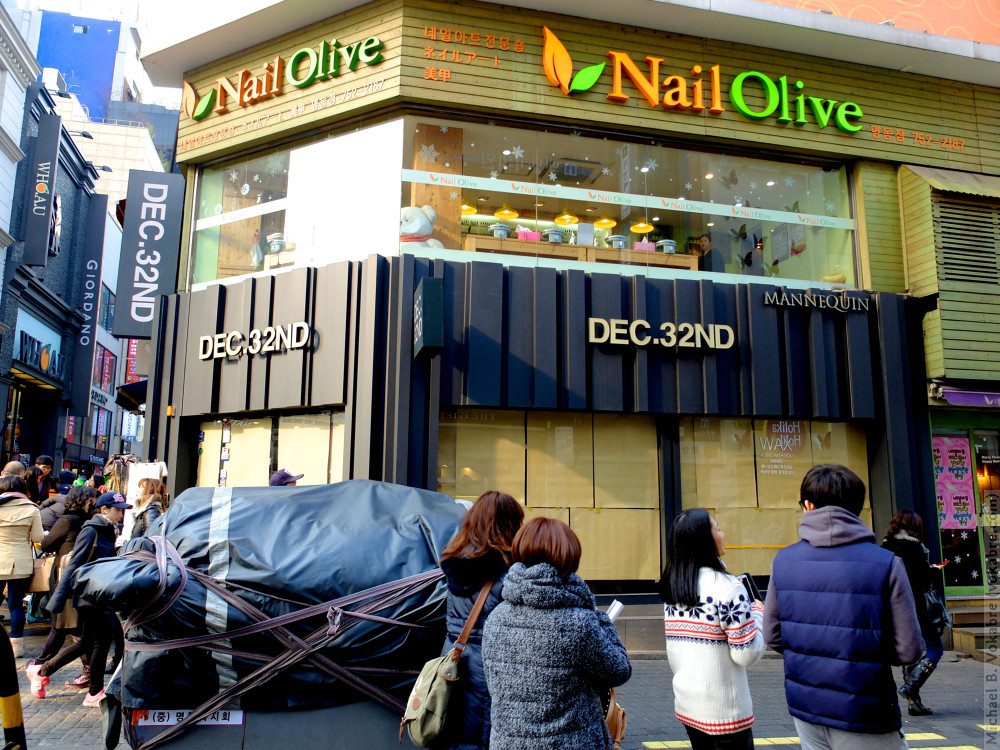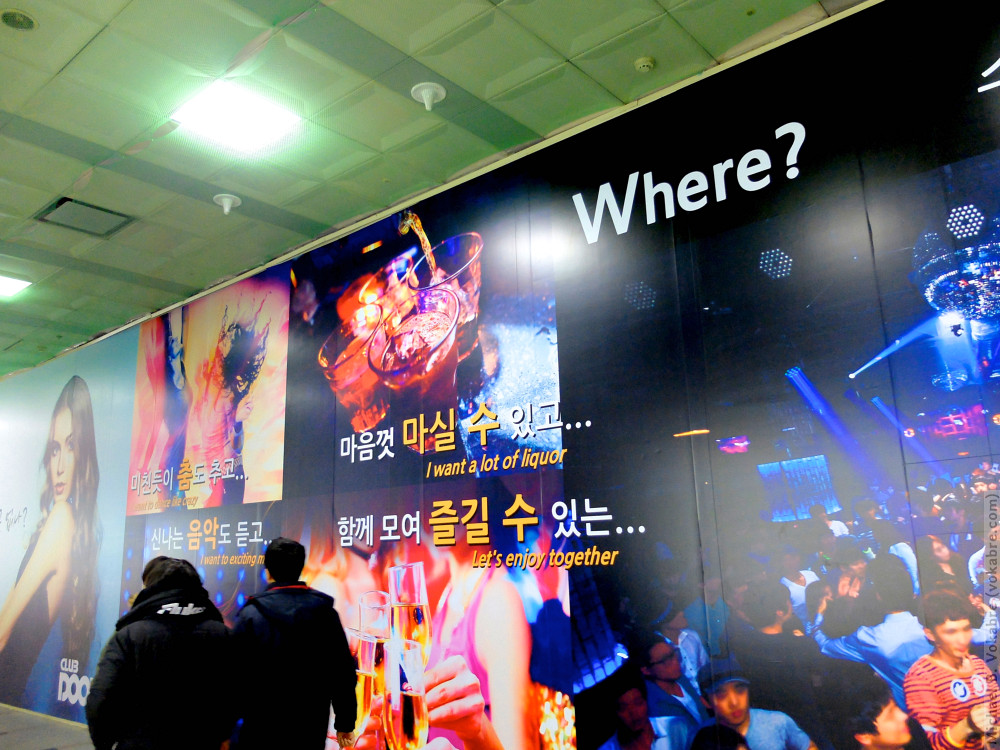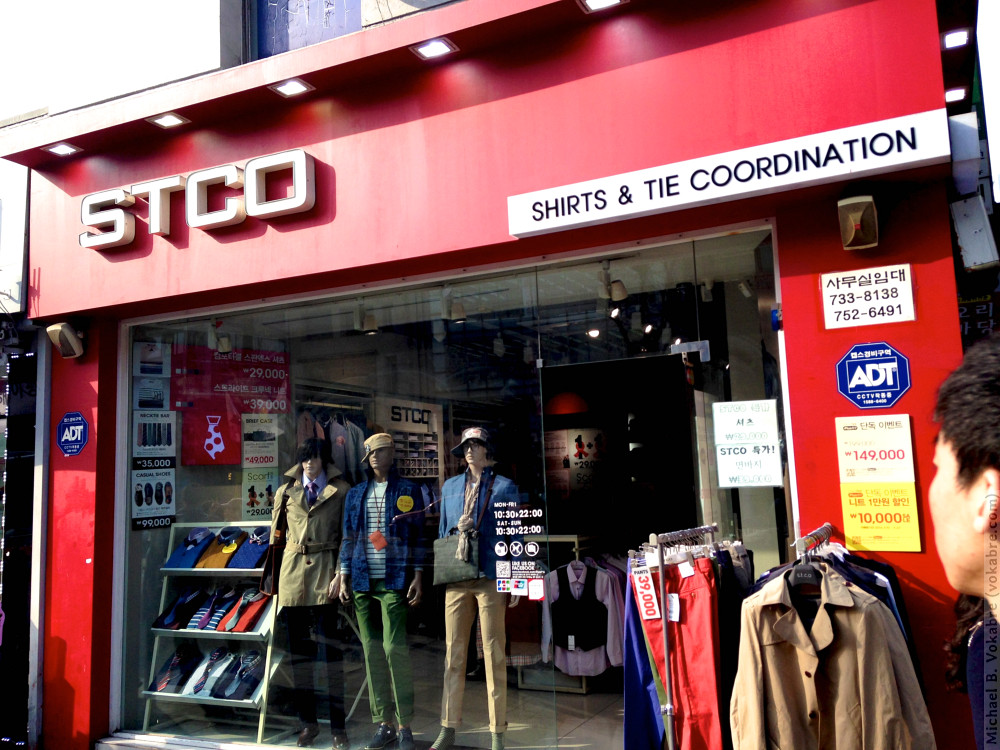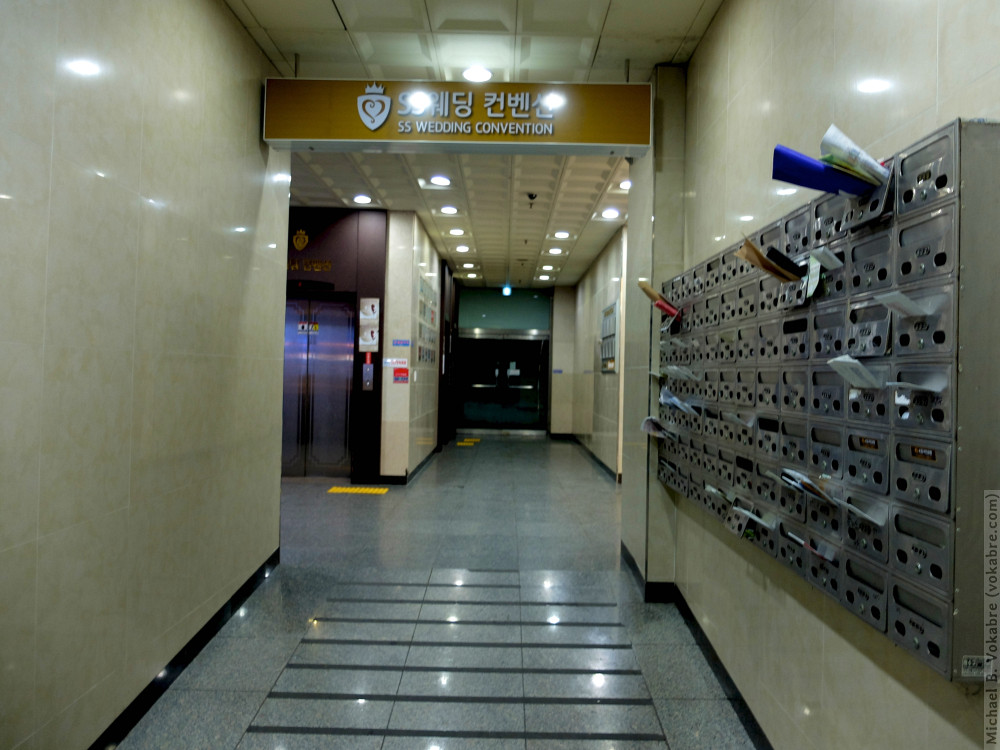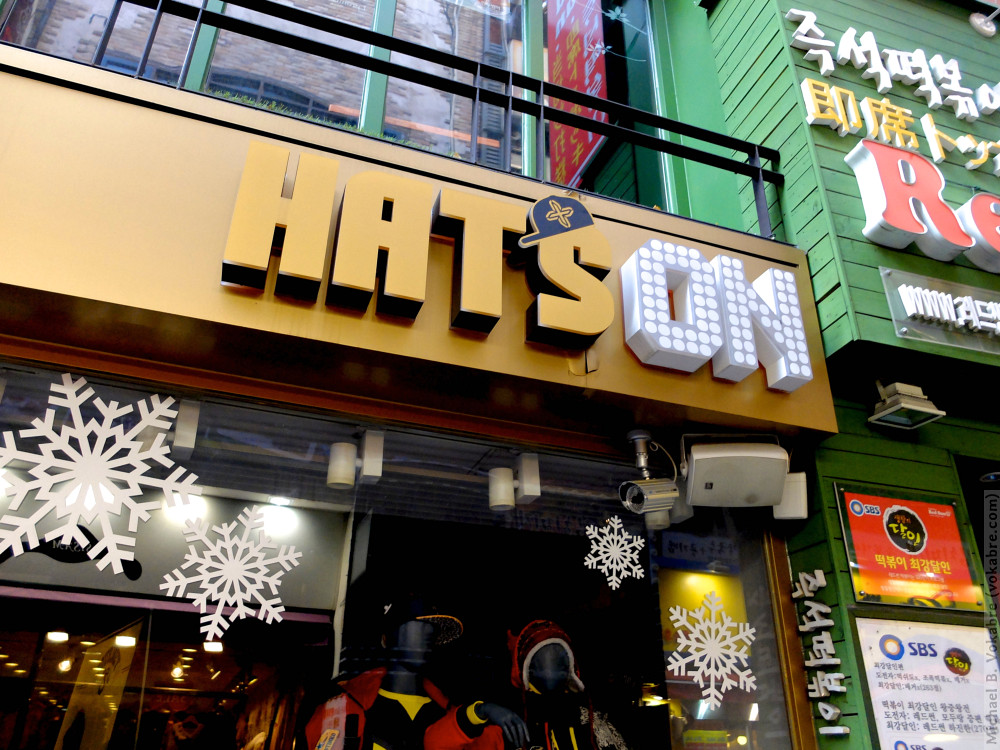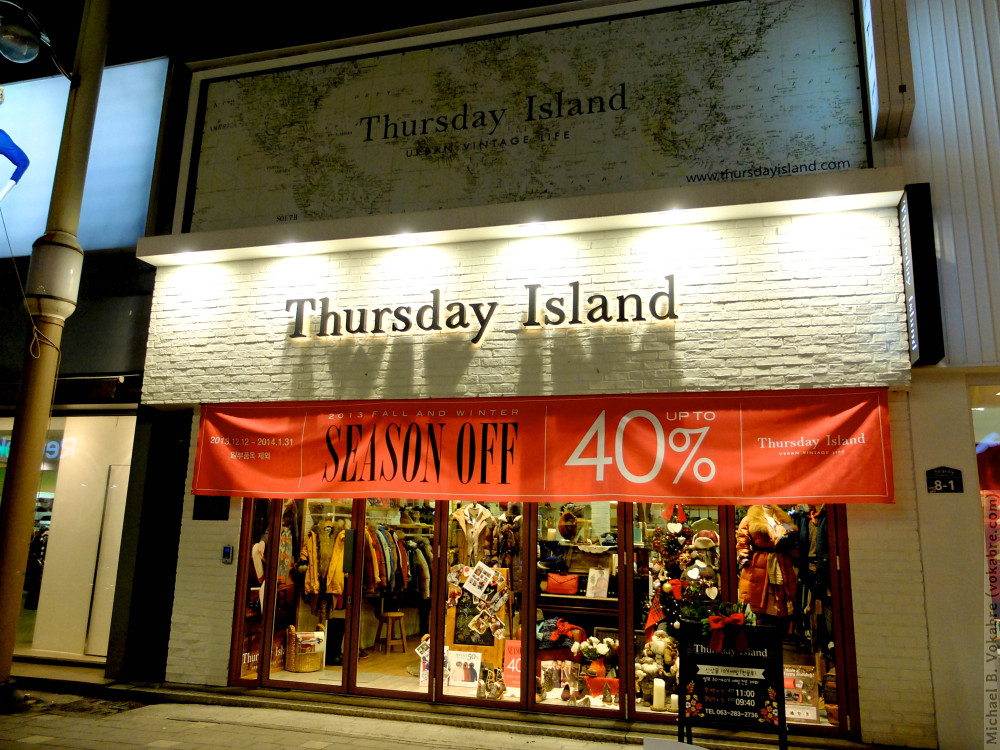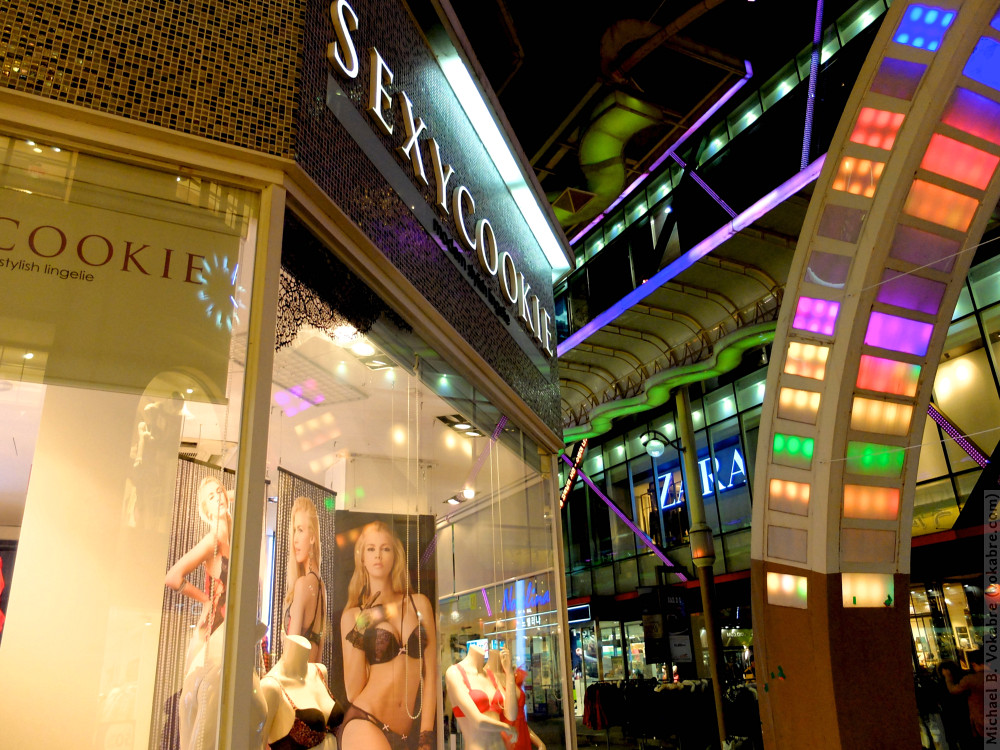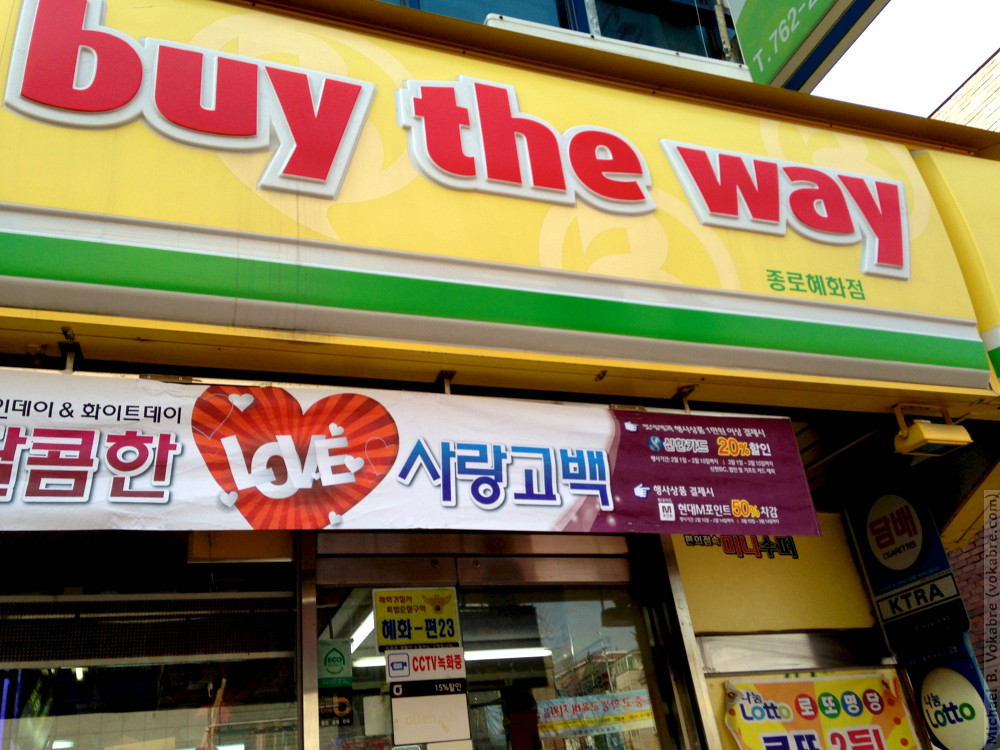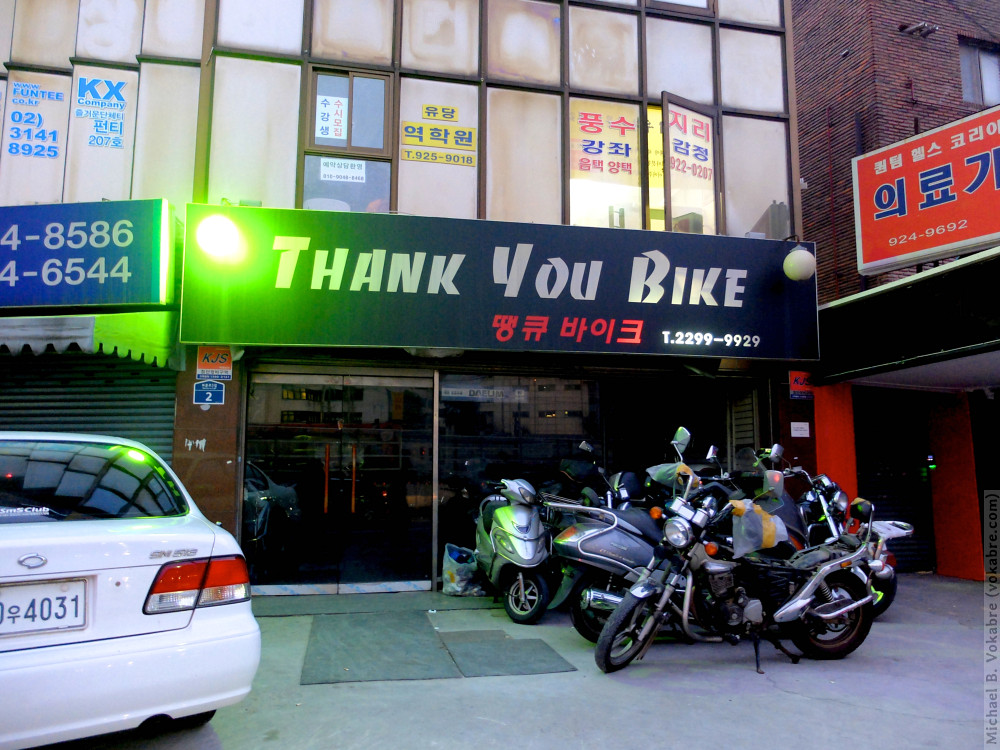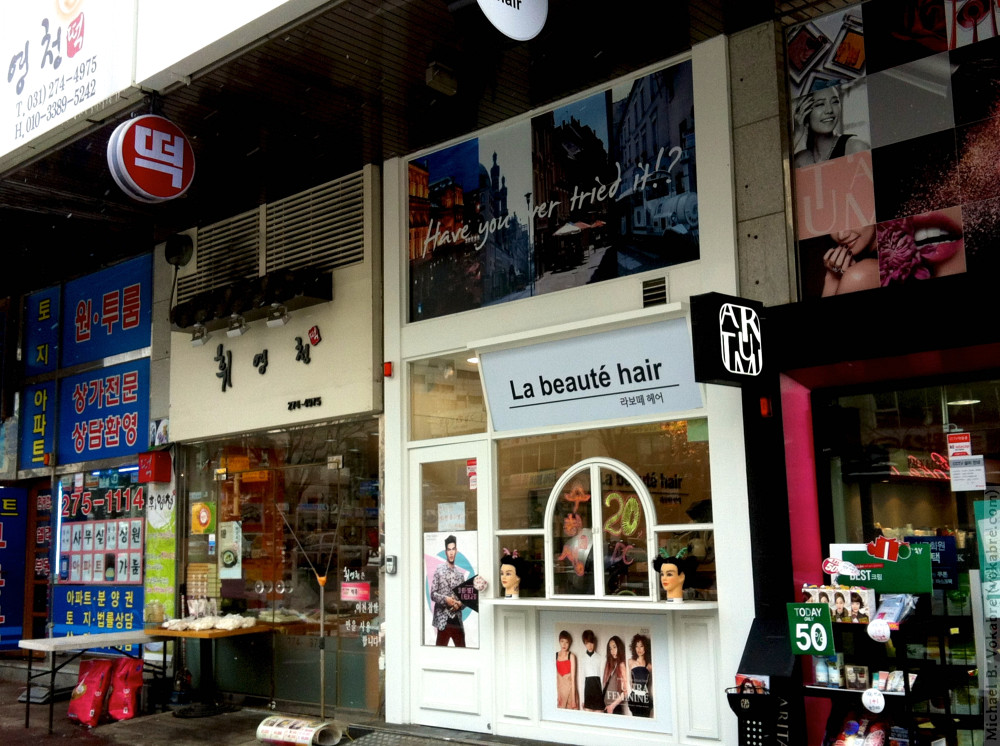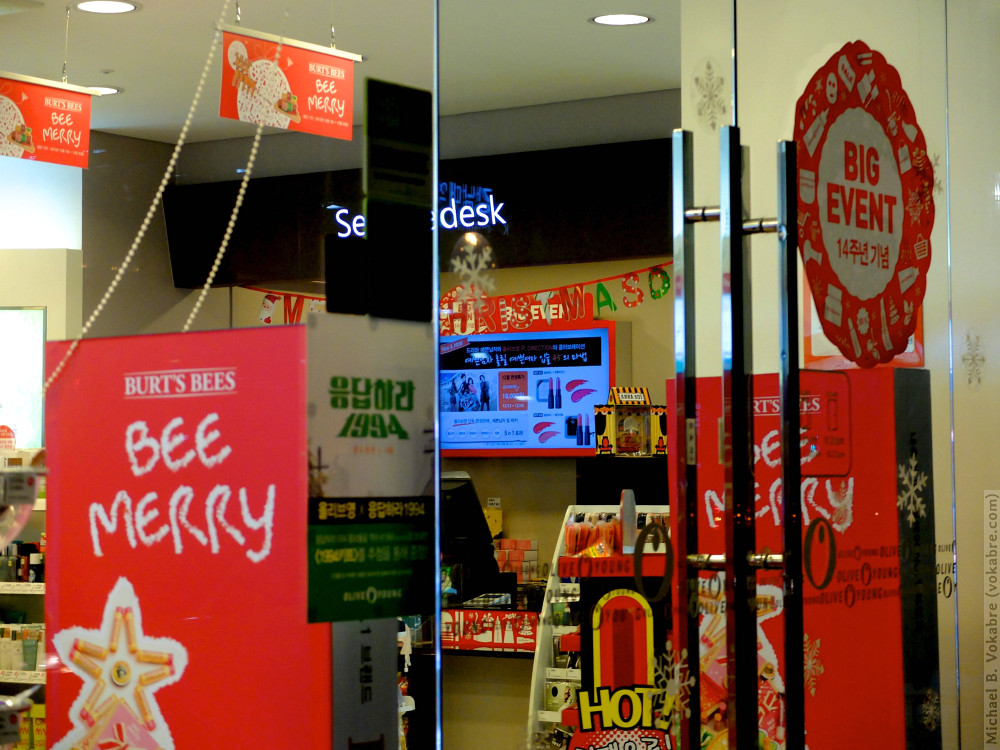 I haven't rated any of previous examples. For a few exceptions.
This one gets a bronze medal from me. Hug garlic, everybody.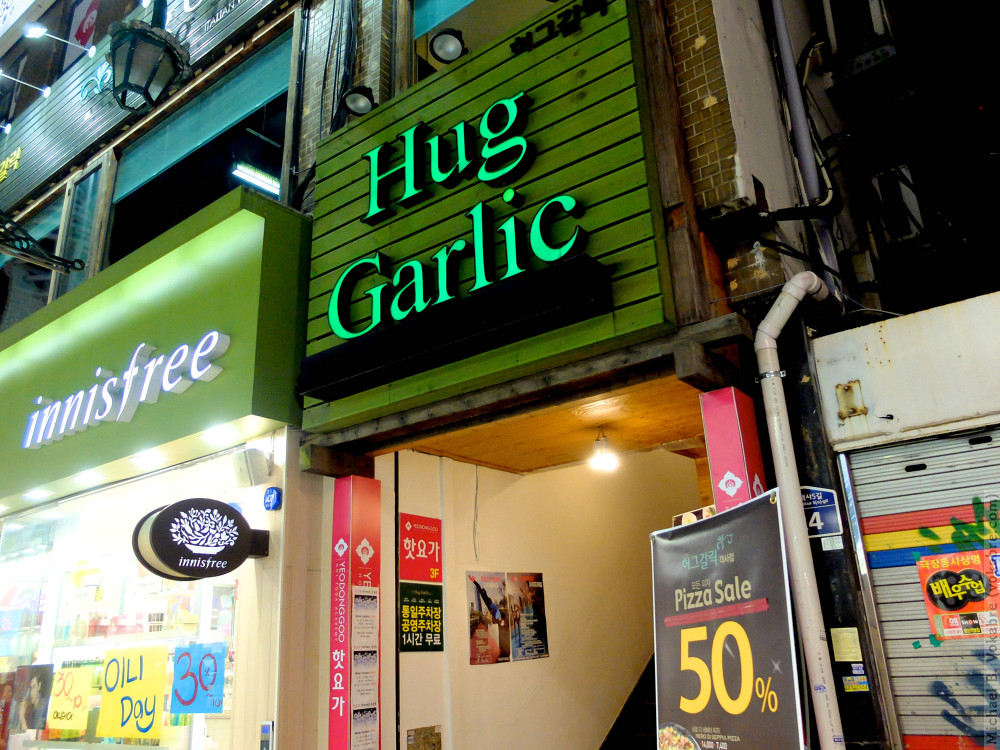 This info stand in Seoul also get's a silver medal. It looks peaceful enough from a distance.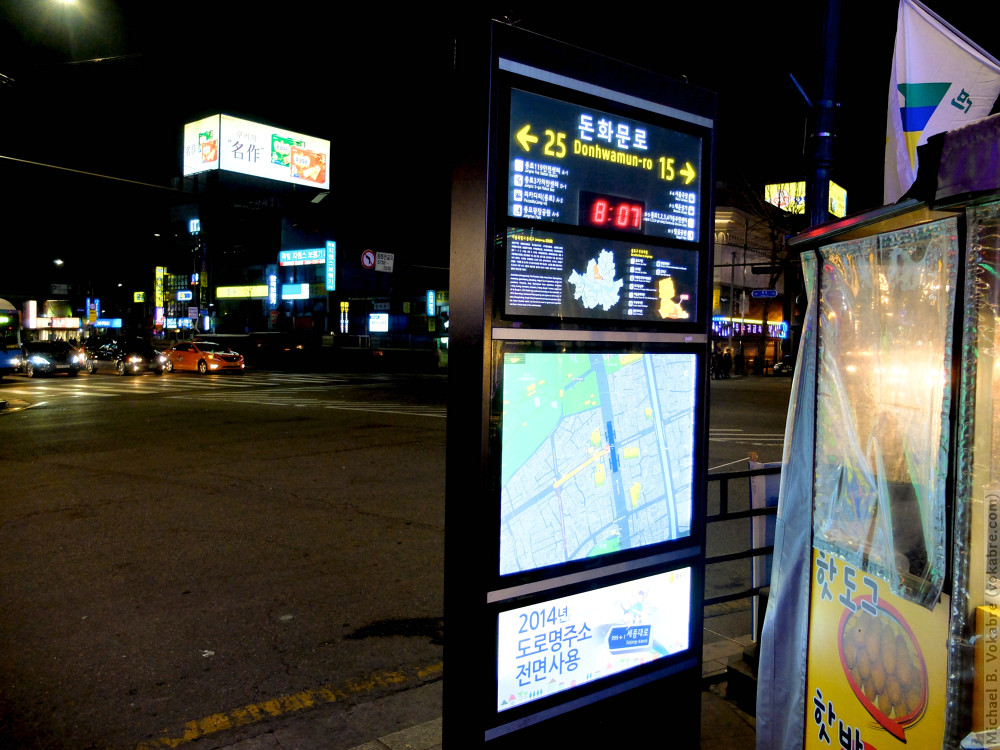 But only from a distance.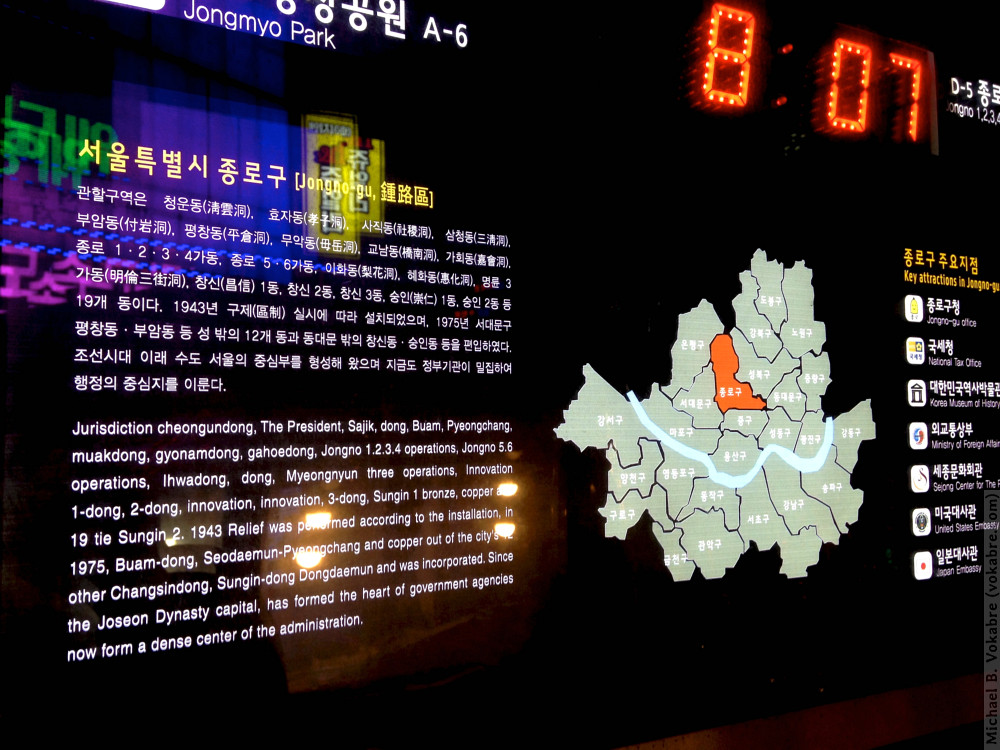 And this one gets a golden medal.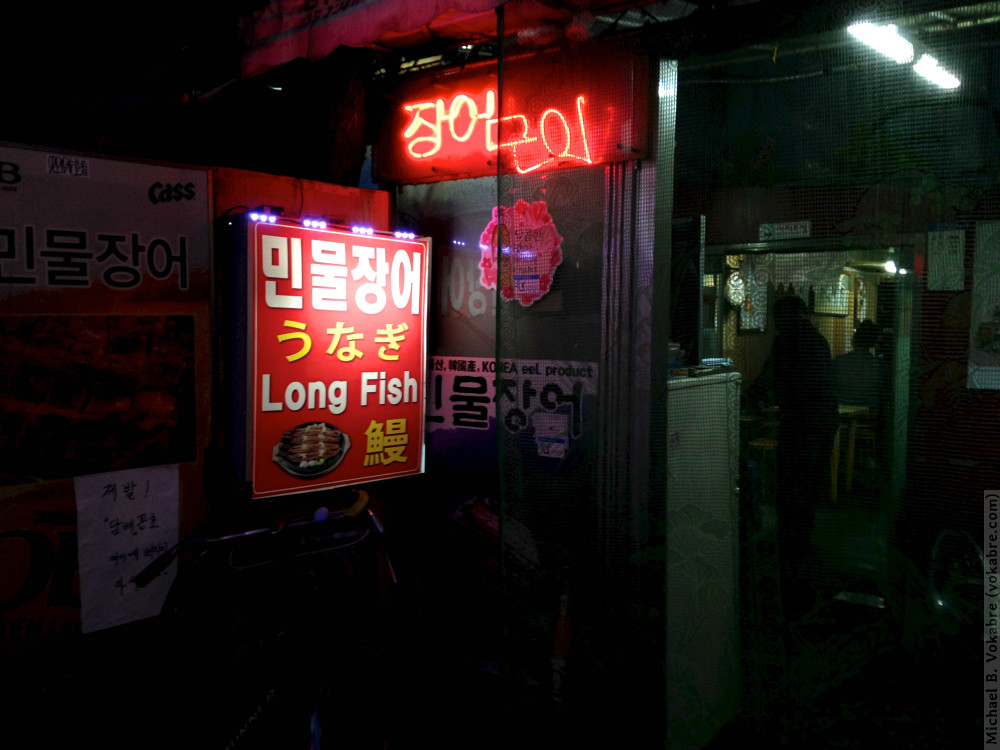 What the book indeed.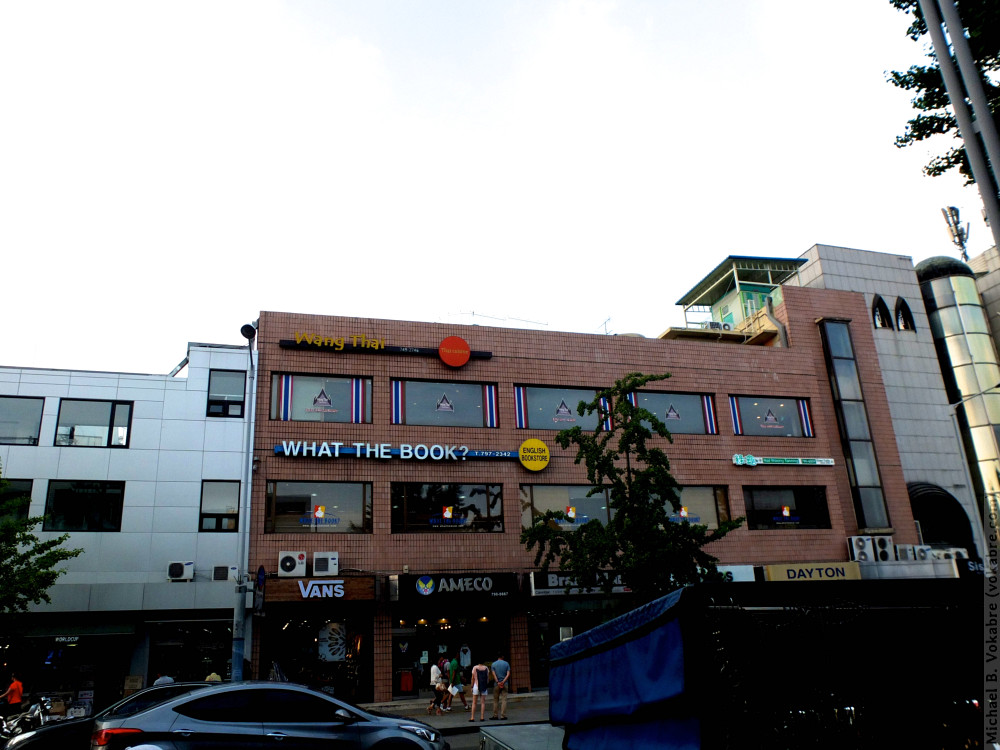 vokabre.com - 198.211.119.95 - Kingdom of the Netherlands, Amsterdam
(?)
MMVIII–MMXIX
and counting.
cc-by-nc-nd 4.0
rss
.