[Place of writing: Yongin] [summer 2013] [Completed on: autumn 2013] [Posted: 2013-11-10 13-05 UTC±0]
The square before Ulitsa 1905 Goda metro station.
(Ex-)leader of the Pirate Party of Russia giving a speech on a protest concert against censorship in Internet (Funeral of Runet).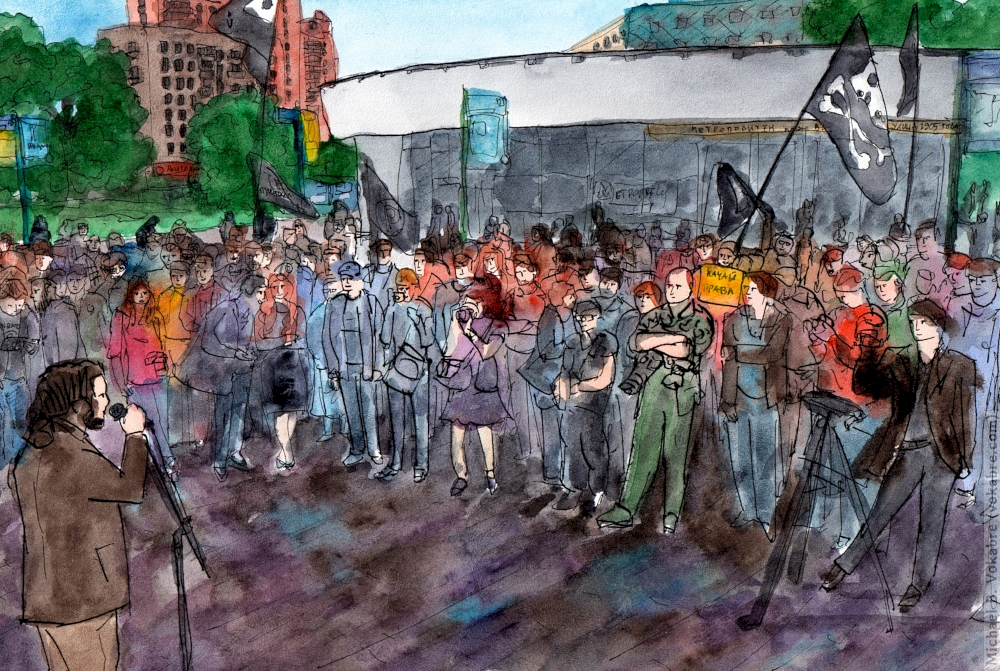 (Ink, watercolour, paper)
vokabre.com - 198.211.119.95 - Kingdom of the Netherlands, Amsterdam
(?)
MMVIII–MMXVIII
and counting.
cc-by-nc-nd 4.0
rss
.