[2013-03] [Completed on: 2013-04]
(Ink, watercolour, paper)
View from Quay Bridge (Quaibrücke) towards Zürich Lake.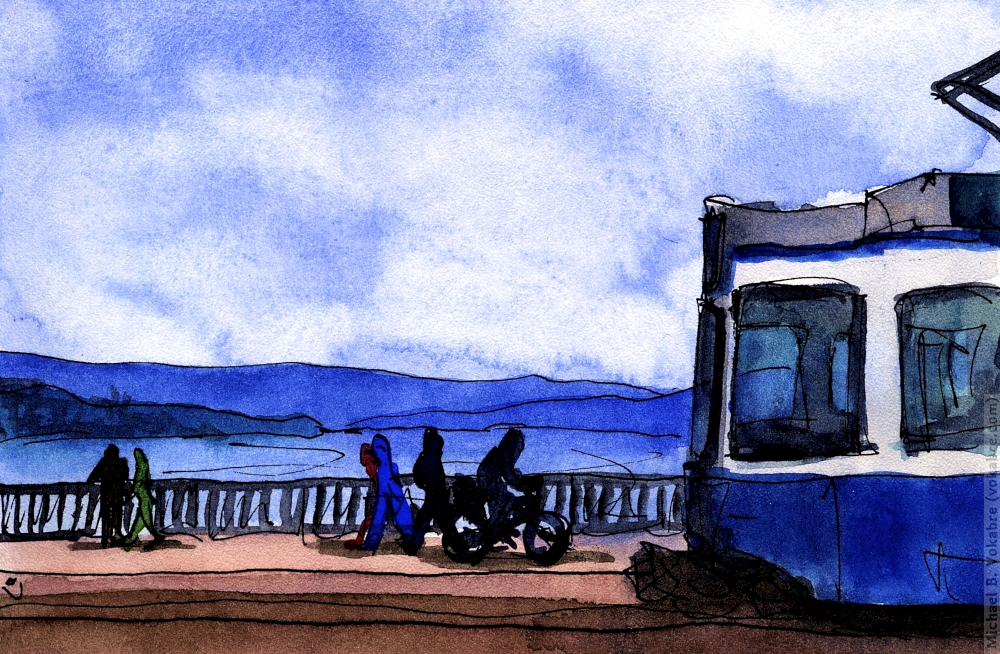 The Fraumünster Church between houses.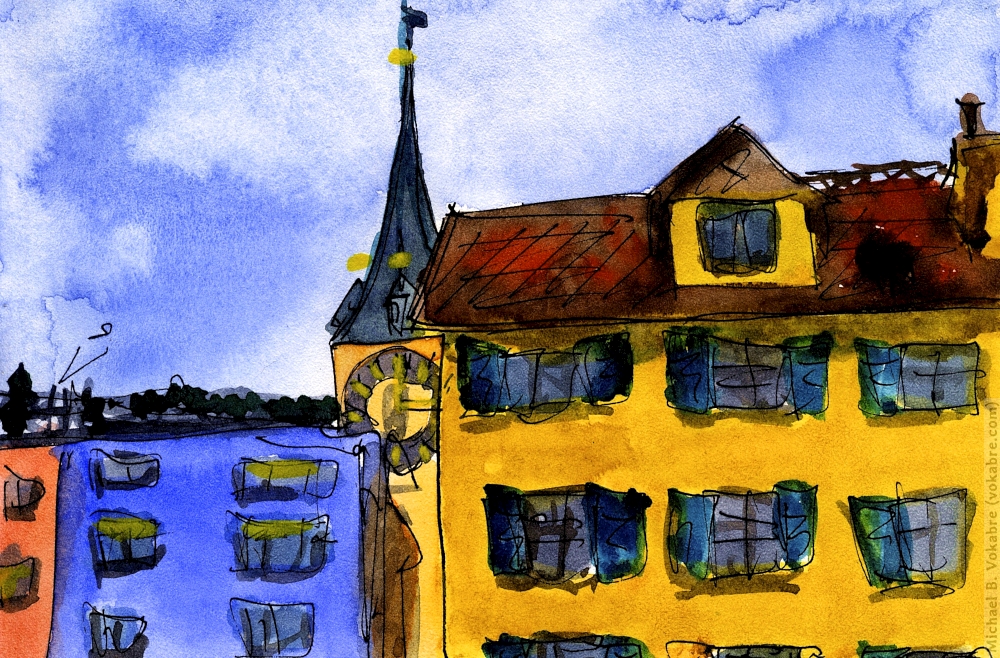 View on the sunset over the city from Rathaus Bridge (Rathausbrücke).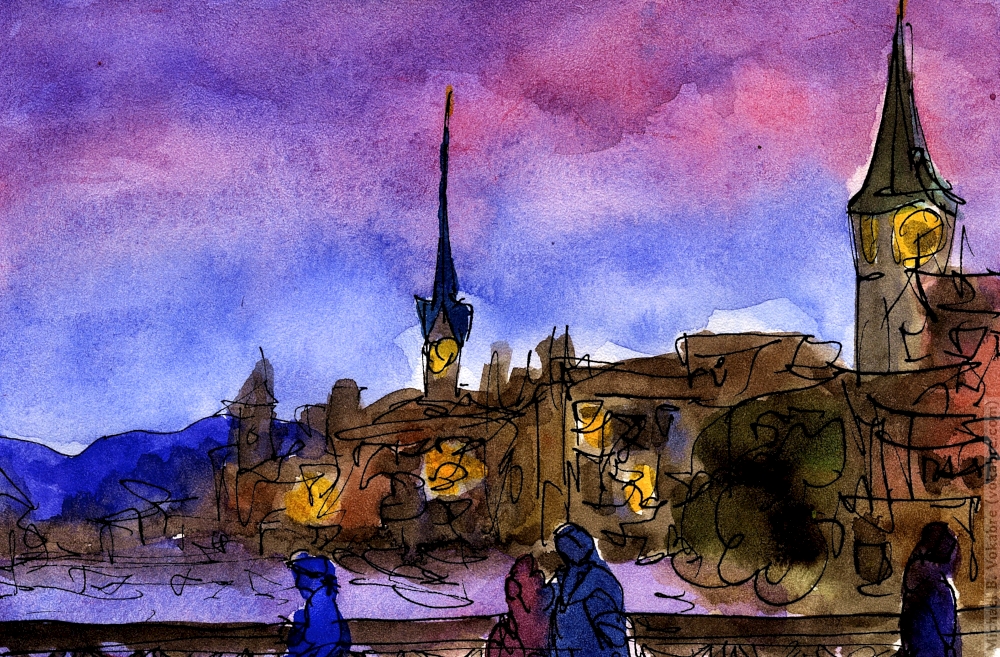 Марш за свободный Тибет на (главной) Вокзальной Улице (Bahnhofstrasse).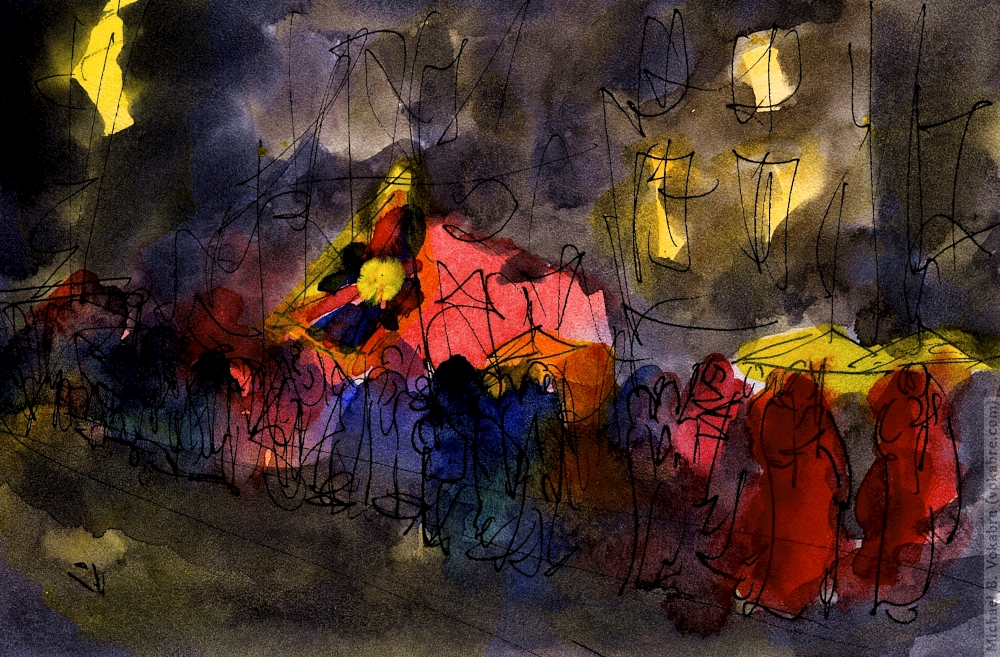 vokabre.com - 198.211.119.95 - Kingdom of the Netherlands, Amsterdam
(?)
MMVIII–MMXVIII
and counting.
cc-by-nc-nd 4.0
rss
.