[2013-02] [Completed on: 2013-04]
(Ink, watercolour, paper)
Early morning in St. Petersburg.
On the way from Moskovsky to Finlandsky Rail Terminal.
Stranger traveller lady.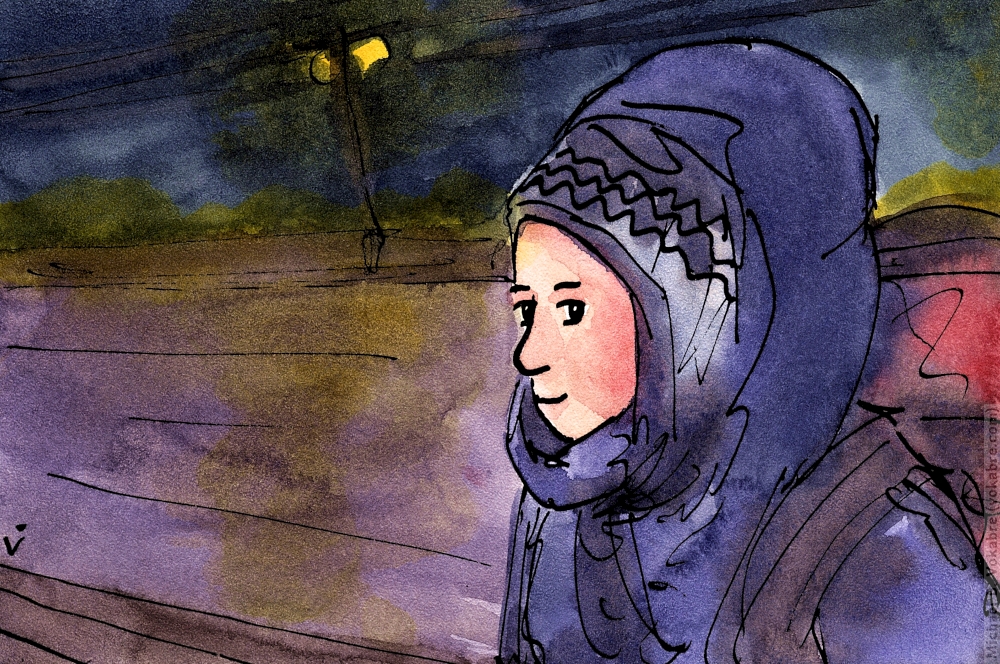 Finlandsky Rail Terminal.
High-speed Allegro train to Helsinki.
Helsinki.
Market Square (Kuappatori). Double headed eagle on top of the obelisk of the Empress of Russia Alexandra.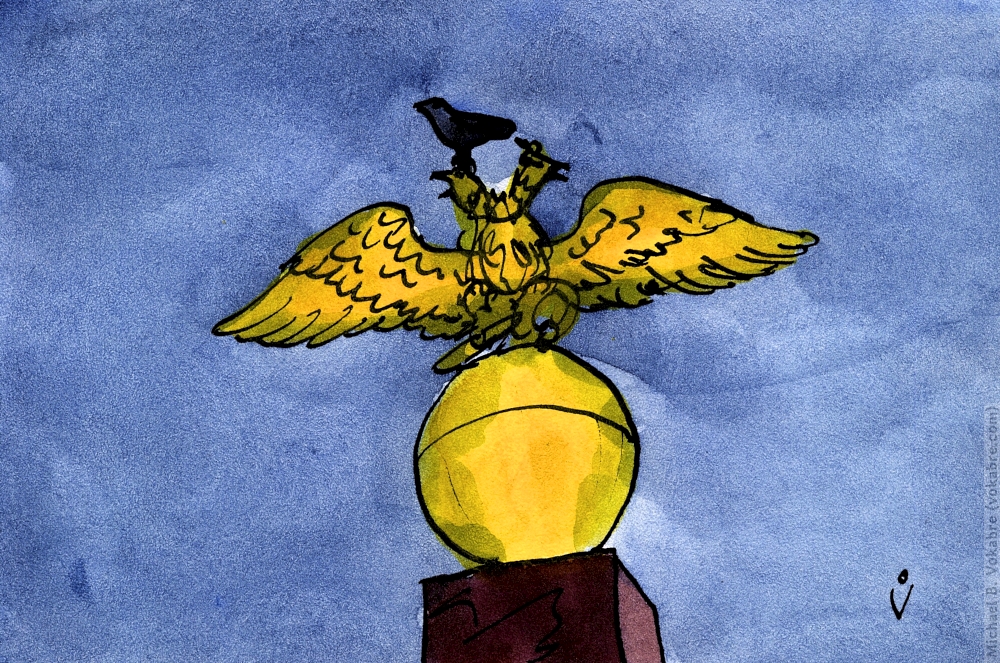 View towards Uspenski Orthodox Cathedral from Kruunuvuorenkatu street.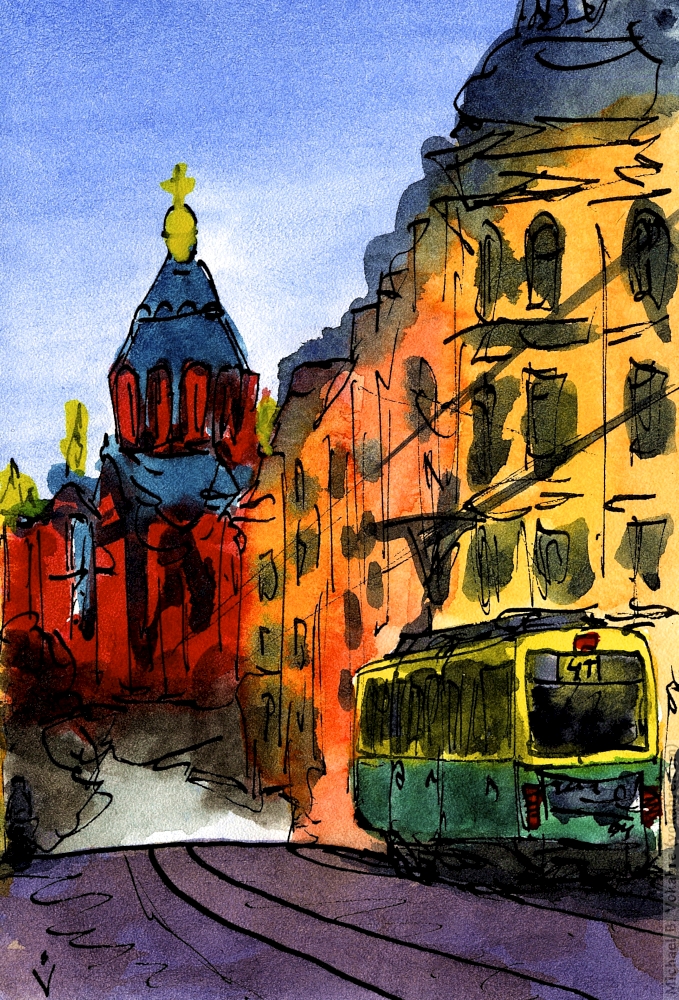 Tram depot at Mannerheimintie avenue.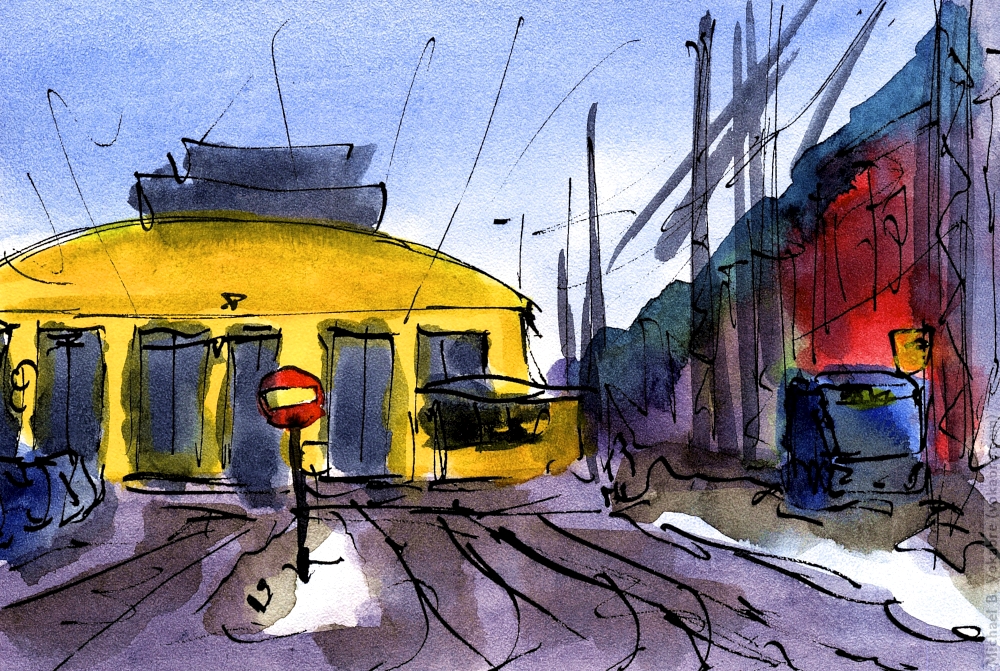 Winter Assembly main hall at Kaapelithedas (cable factory).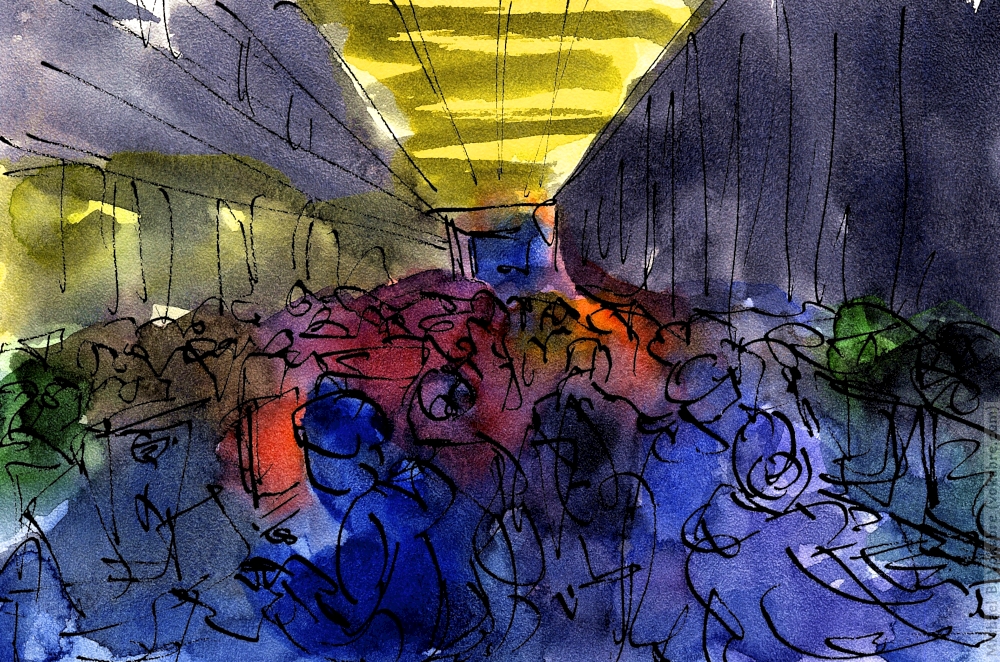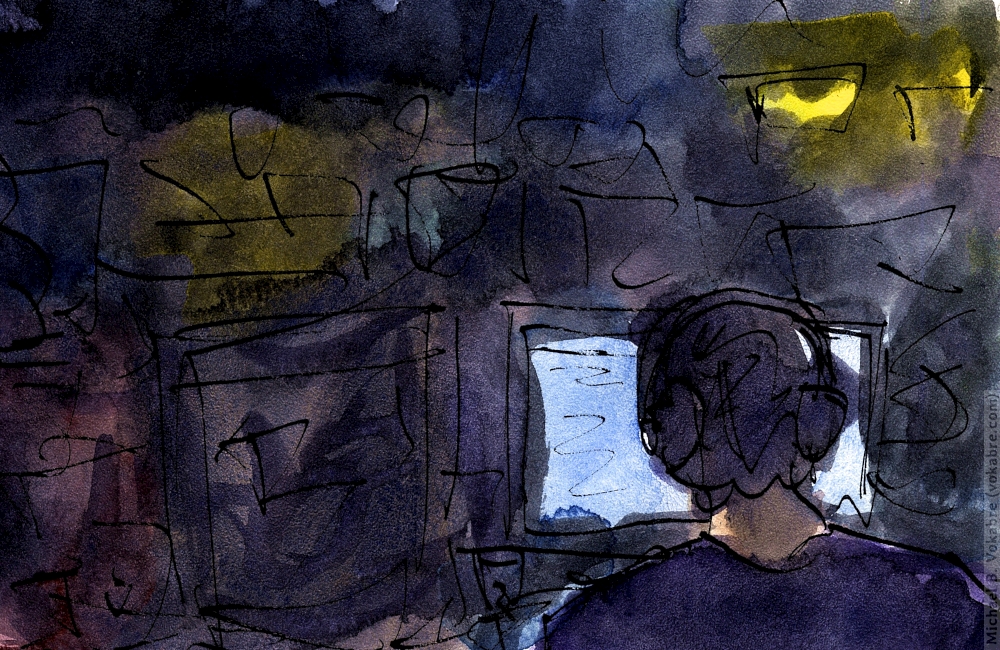 Finnish Railway Museum at the oldest railway station in Finland in Hyvinkää.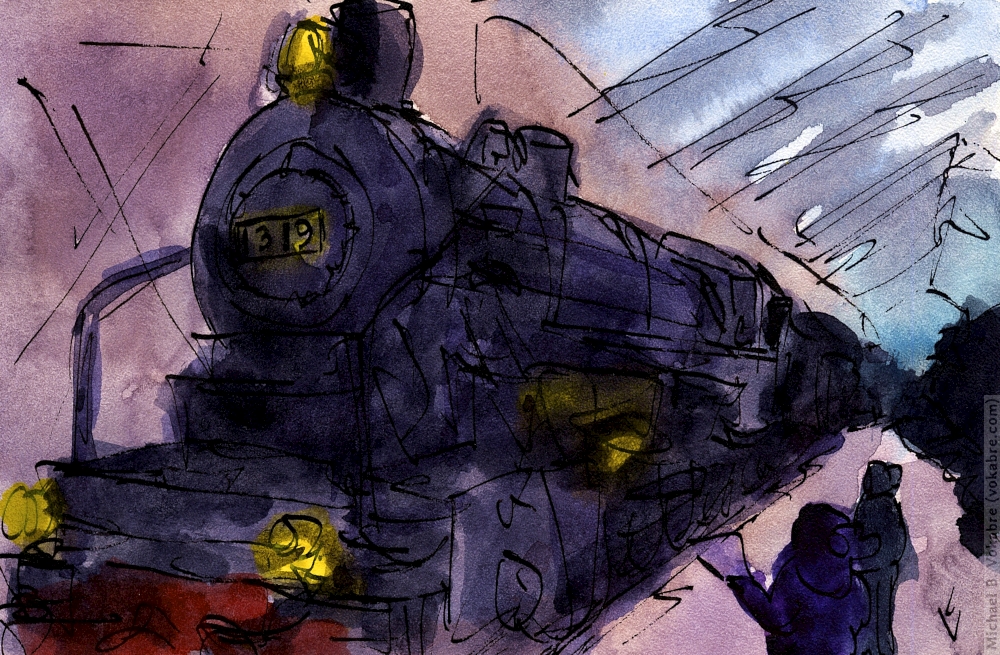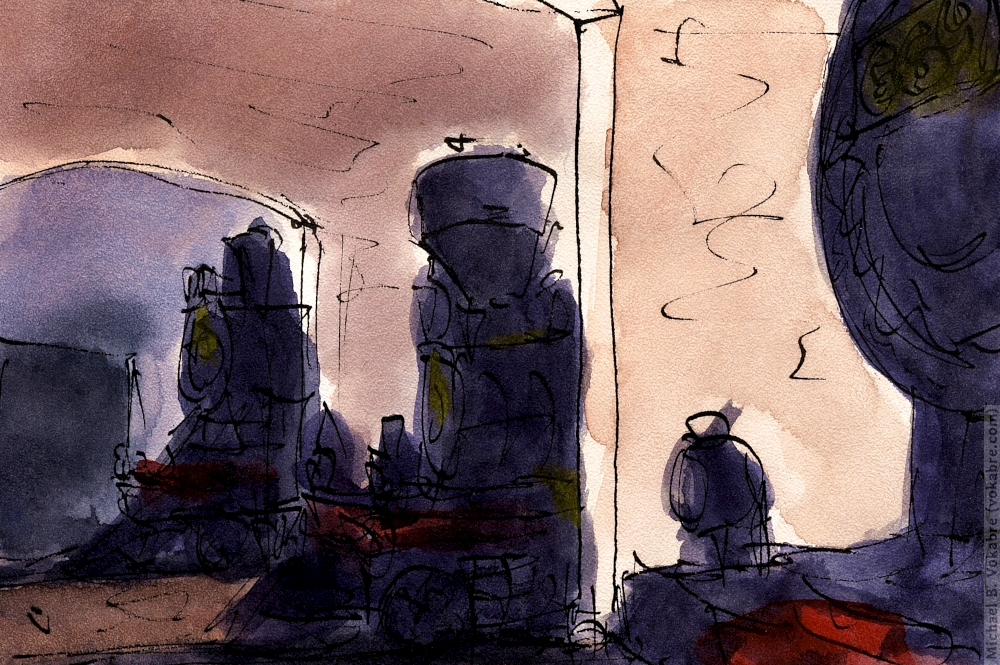 Helsinki train station.
On the left there's Leo Tolstoy train to Moscow.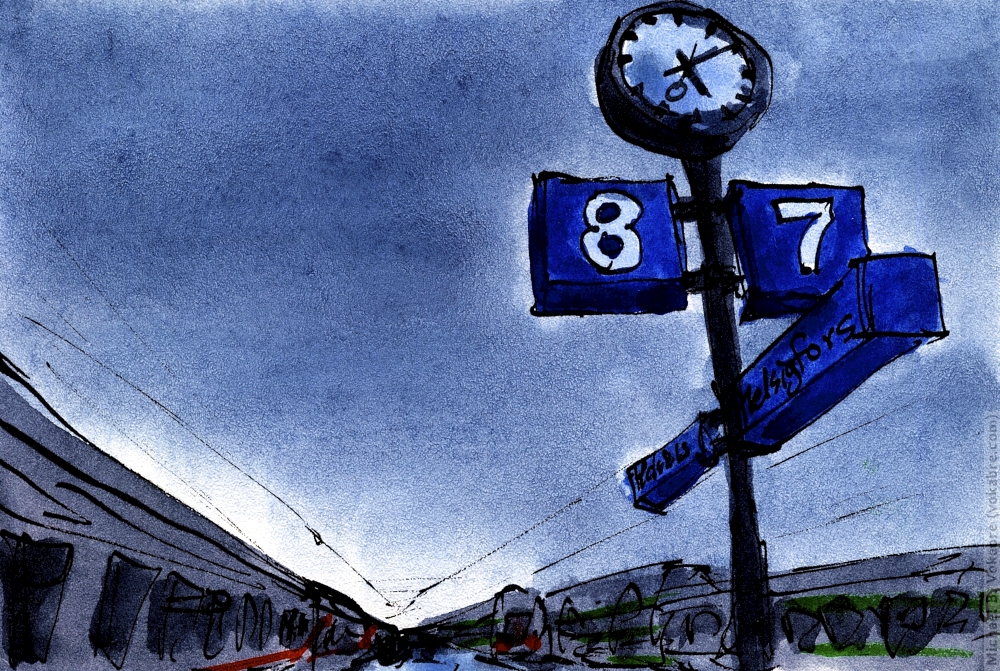 vokabre.com - 198.211.119.95 - Kingdom of the Netherlands, Amsterdam
(?)
MMVIII–MMXVIII
and counting.
cc-by-nc-nd 4.0
rss
.