[2012-12~2013-01] [Completed on: 2013-01]
(Ink, watercolour, paper)
December thirty one.
Travemunde, a suburb of Lübeck.
Baltic Sea promenade.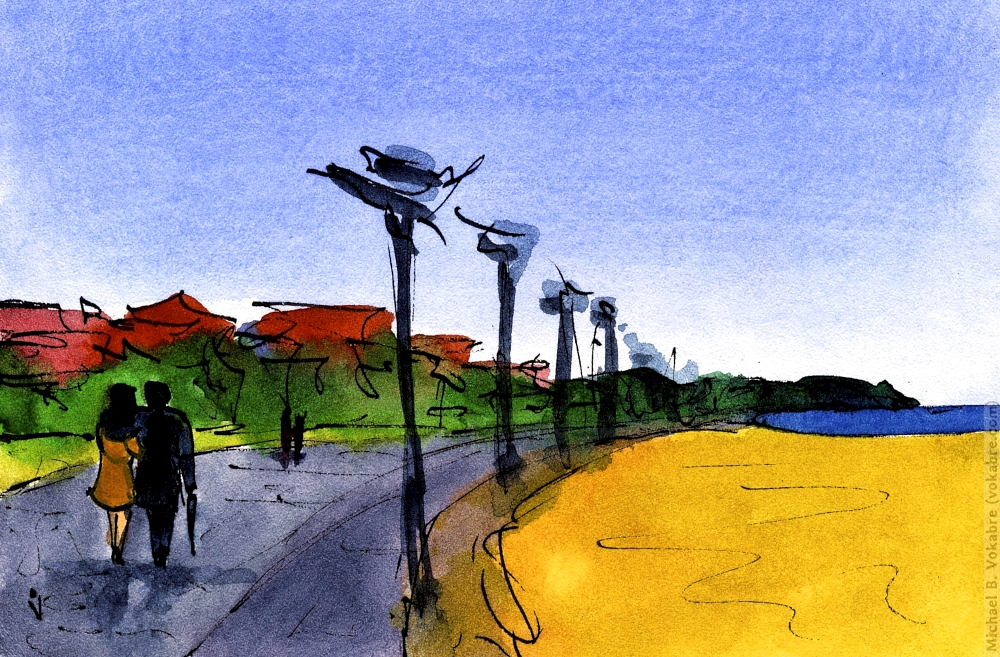 Onboard the MS Finnstar.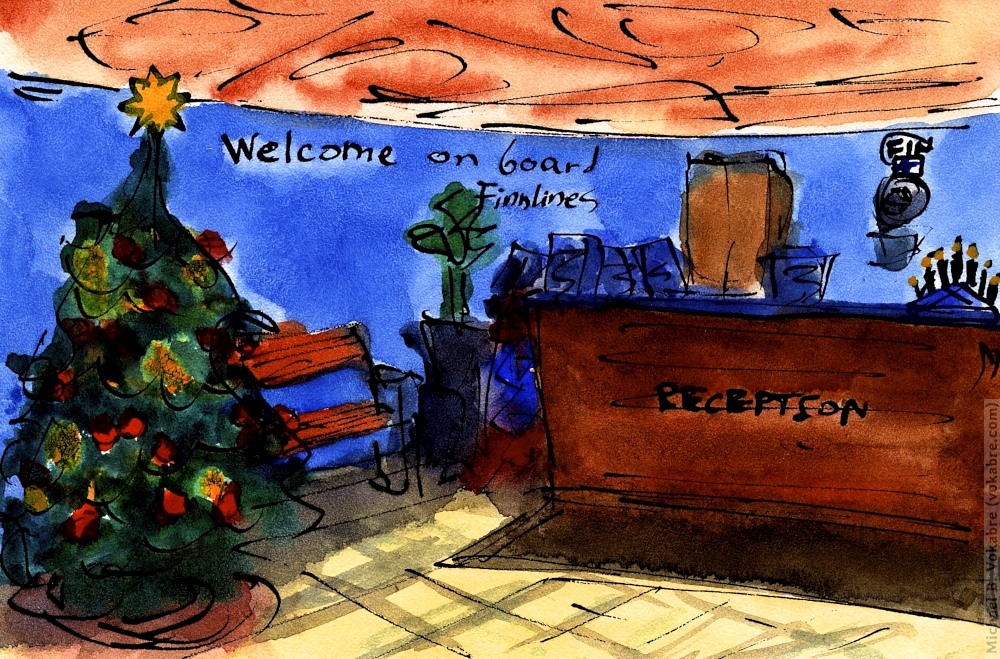 People at the Travemunde embankment were waving to the leaving ship.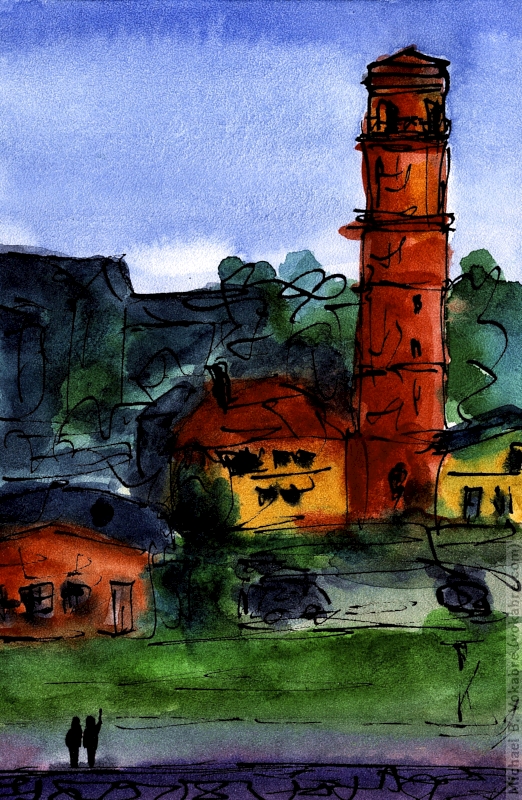 The last sunset of 2012.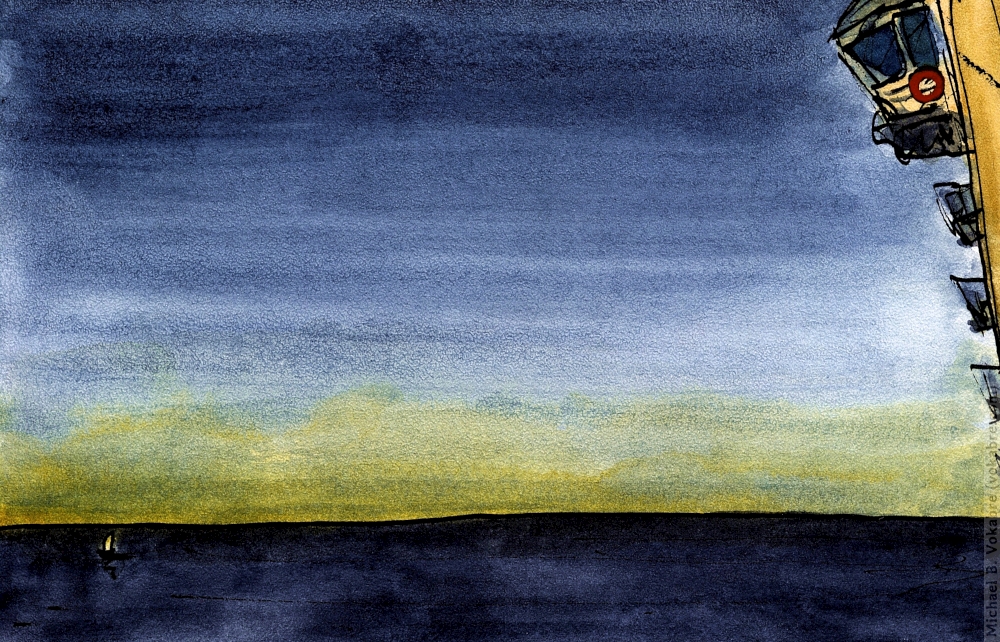 That night a few passengers and the crew all went to a small bar to celebrate what called Silvester in Germany. The New Year's eve.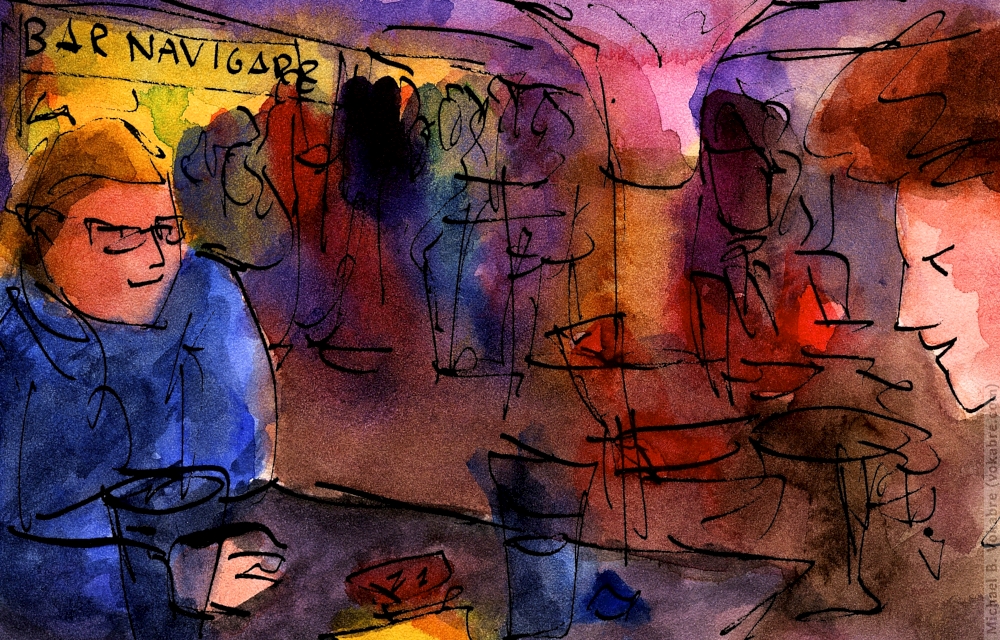 2013.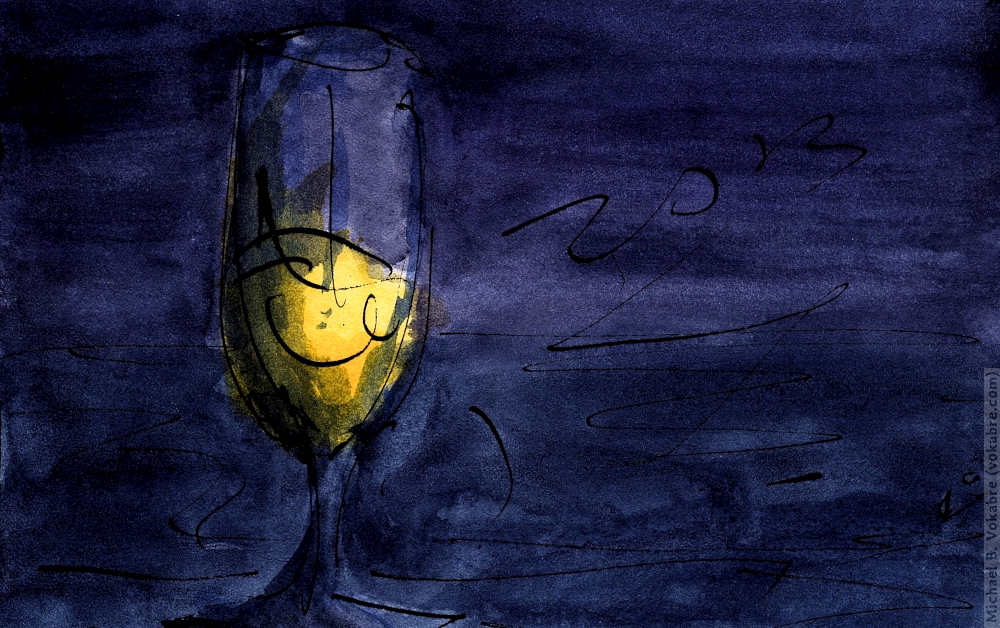 The sea of the first day of January.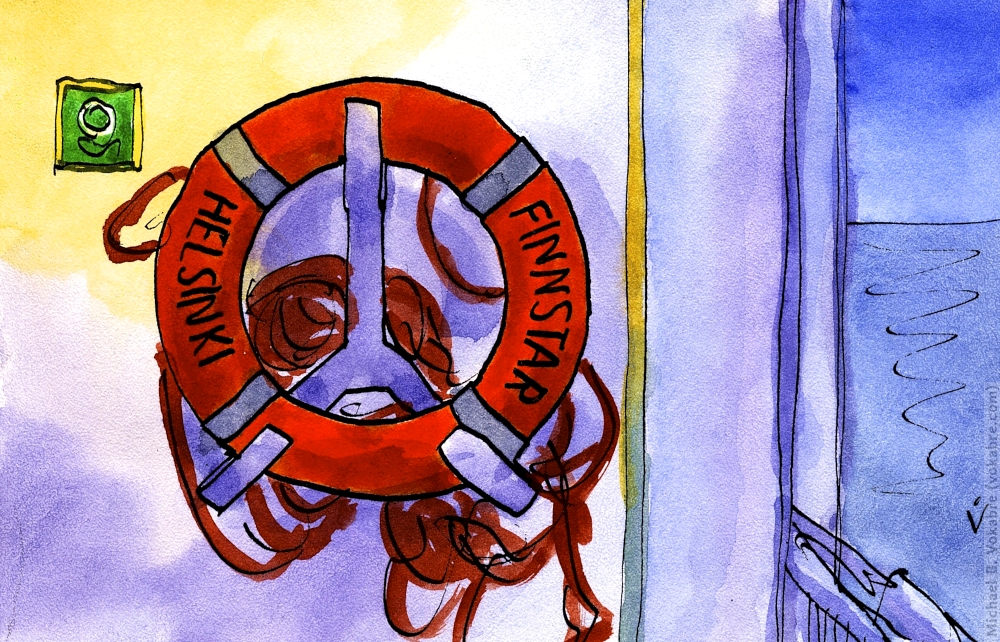 vokabre.com - 198.211.119.95 - Kingdom of the Netherlands, Amsterdam
(?)
MMVIII–MMXVIII
and counting.
cc-by-nc-nd 4.0
rss
.