[2012-08]
(Ink, watercolour, paper)
Batumi. Makhinjauri train station. Train to Tbilisi.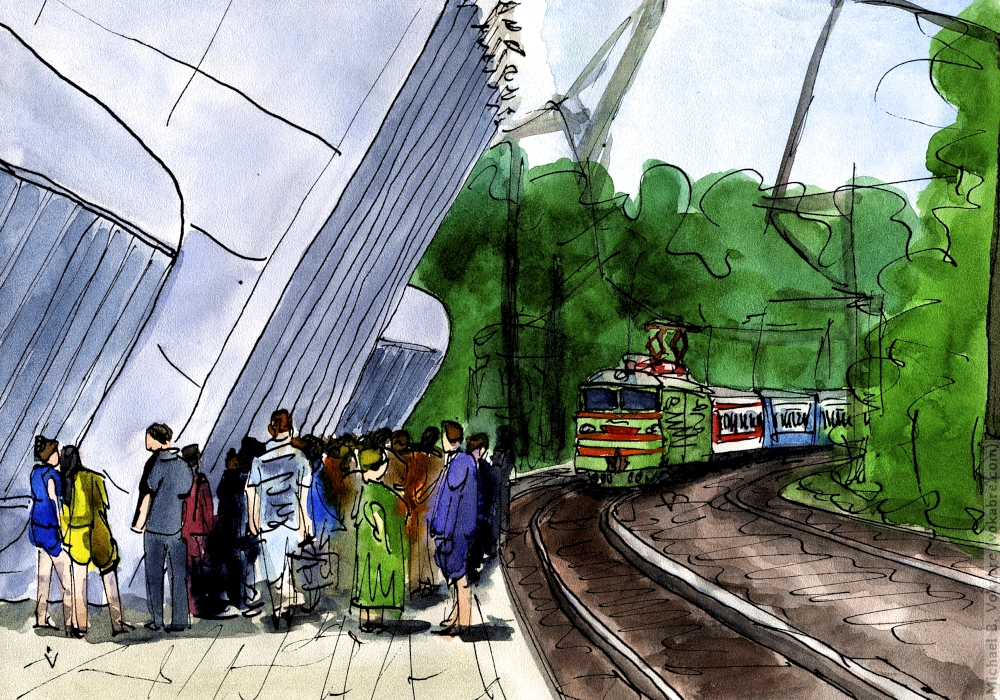 Train conductor of the third car regretted that nowadays it's impossible to travel to Moscow from Tbilisi by train for the price affordable even for a student. Tracks in Abkhazia between Russia and Georgia are demolished.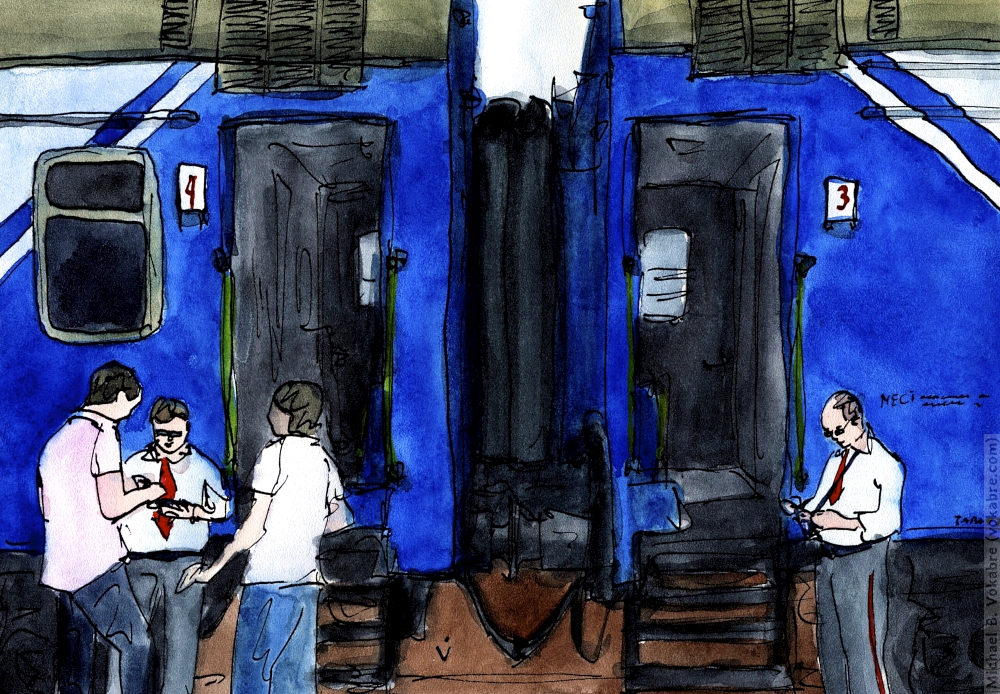 View from a window of Batumi—Tbilisi train on a way to Tblilisi.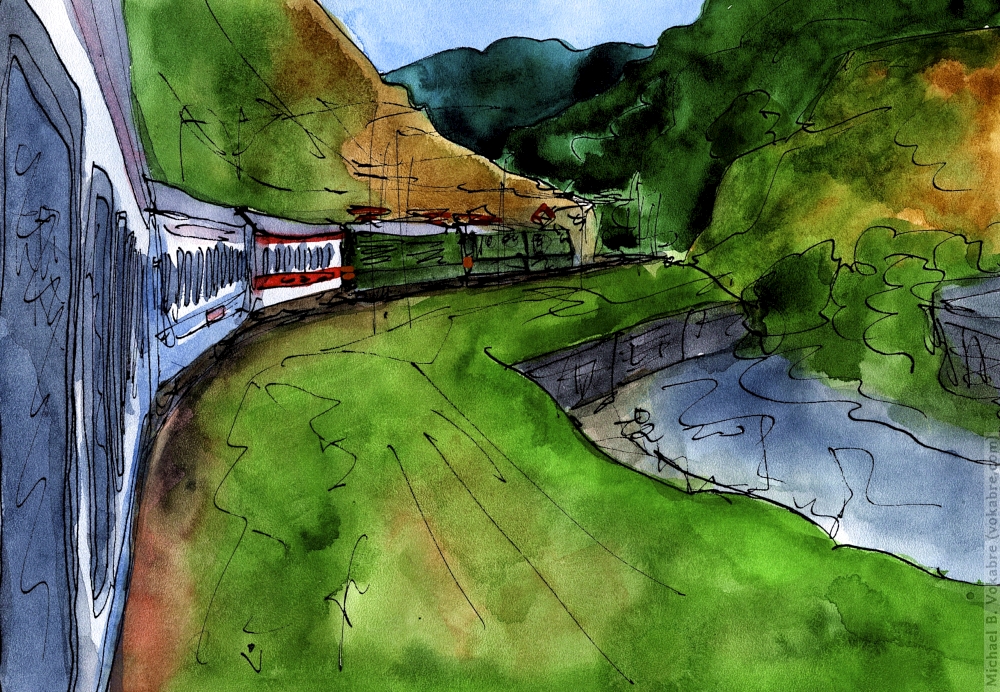 Tbilisi.
Train station.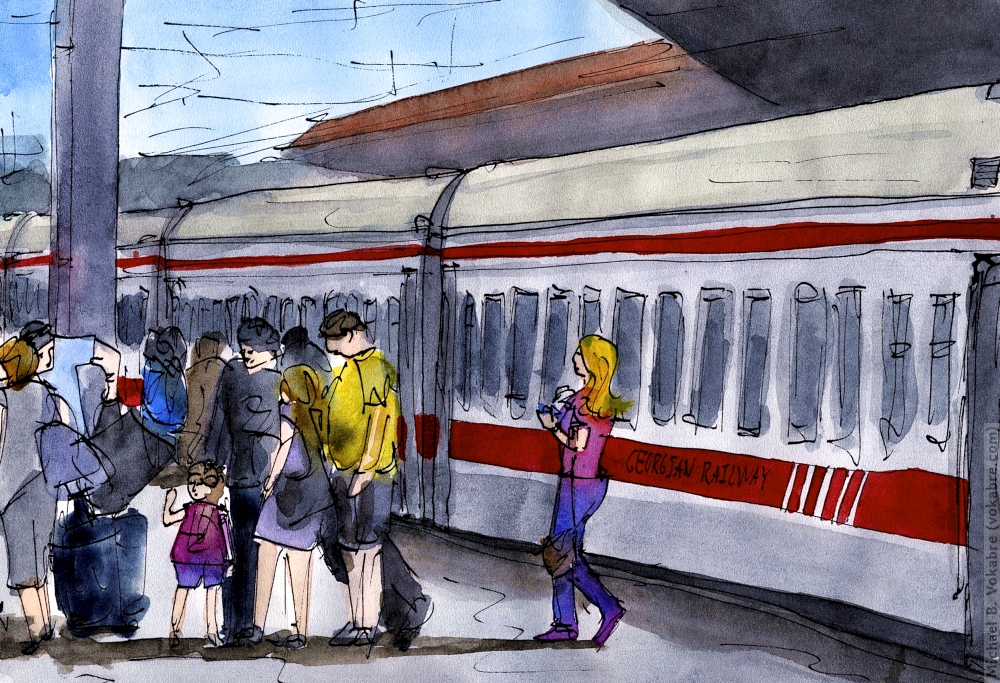 Baratashvili street, view towards the Holy Trinity Cathedral (Thminda Sameba).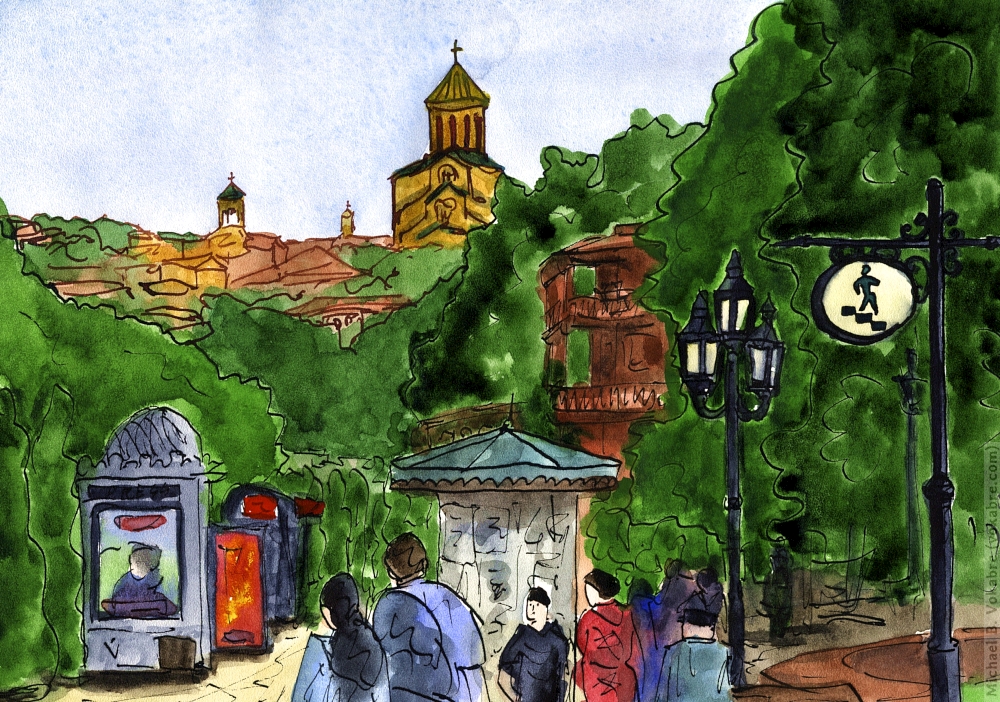 Side street around Shota Nishianidze street.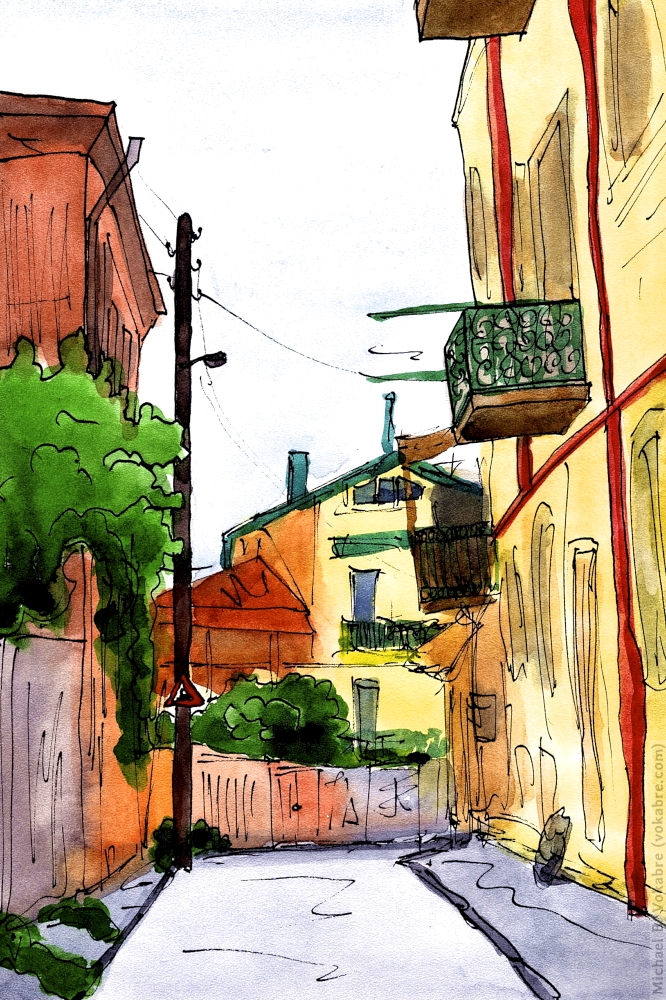 Tbilisi TV Tower.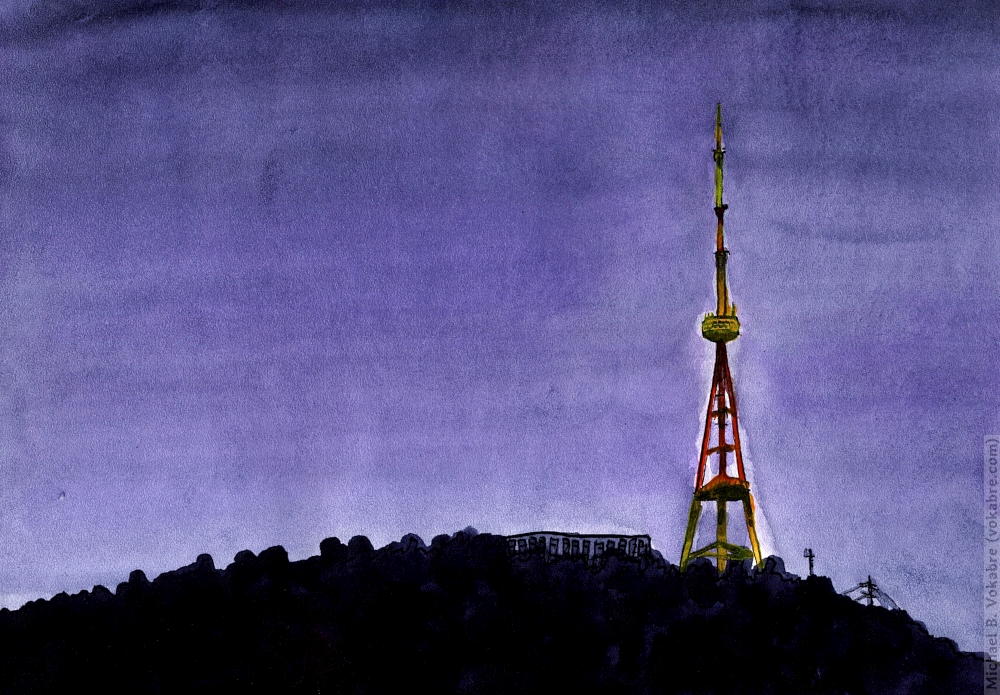 Transparent reformed police builds police stations as transparent as they could be.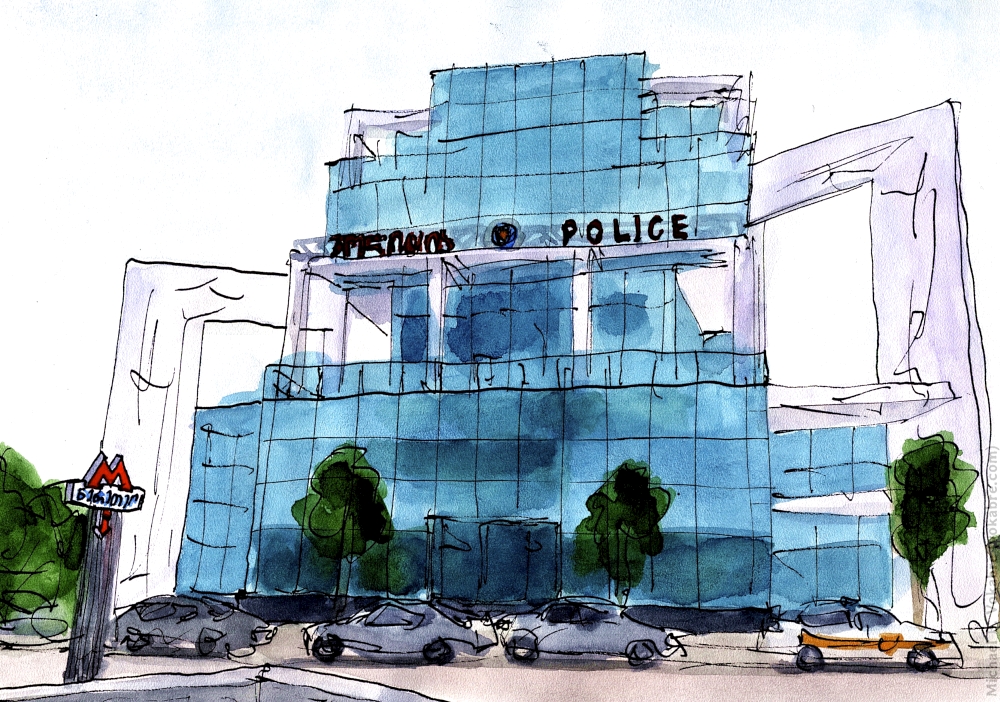 Mountain river Mtkvari.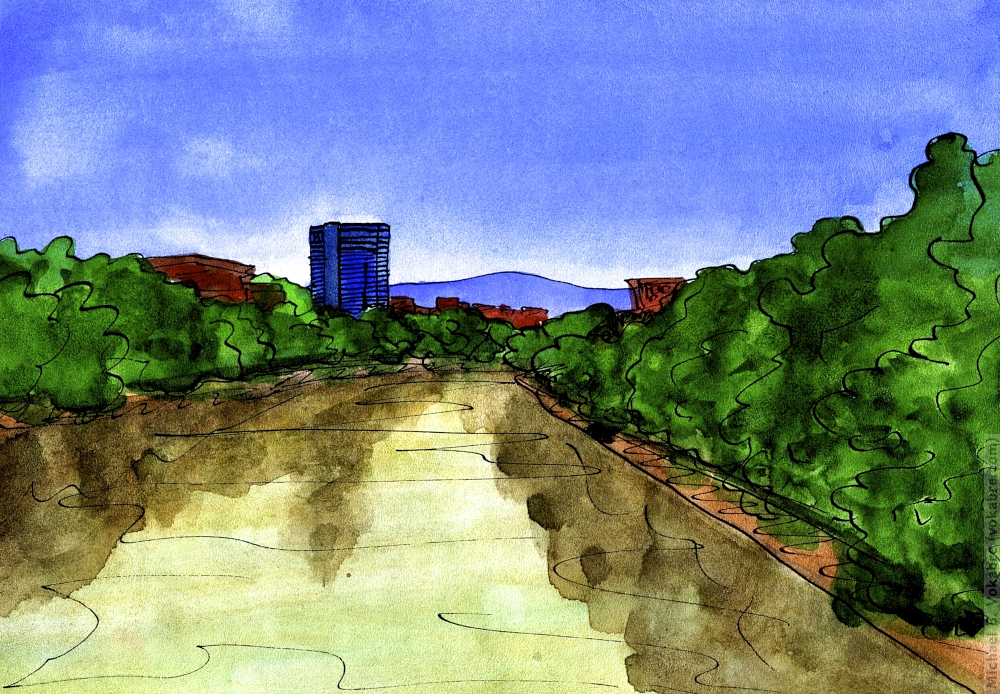 Rezo Gabriadze puppet doll theatre.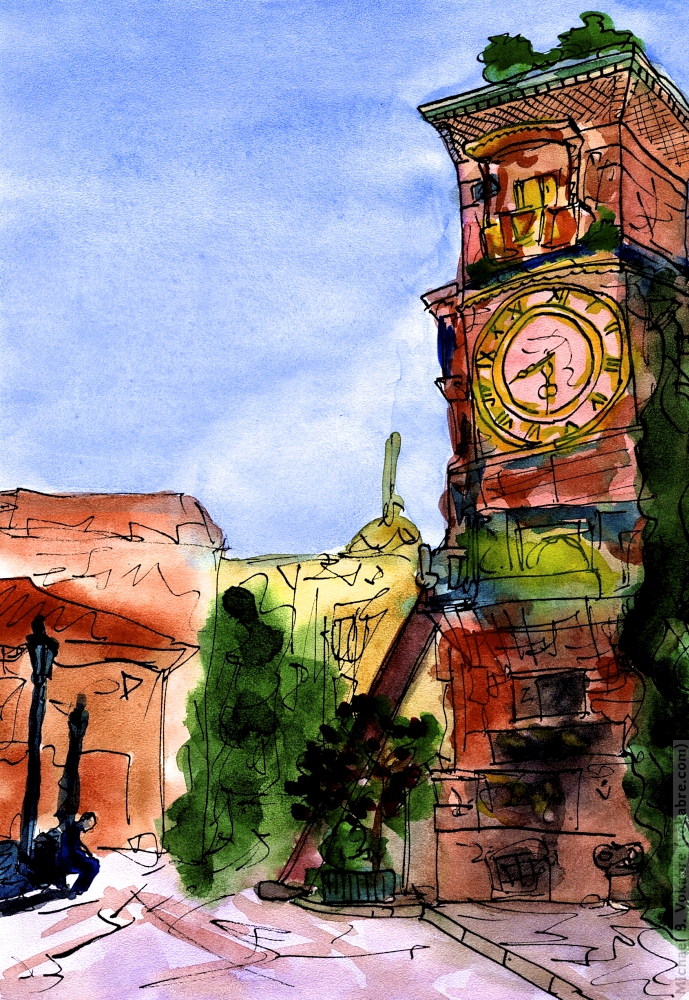 Metekhi church.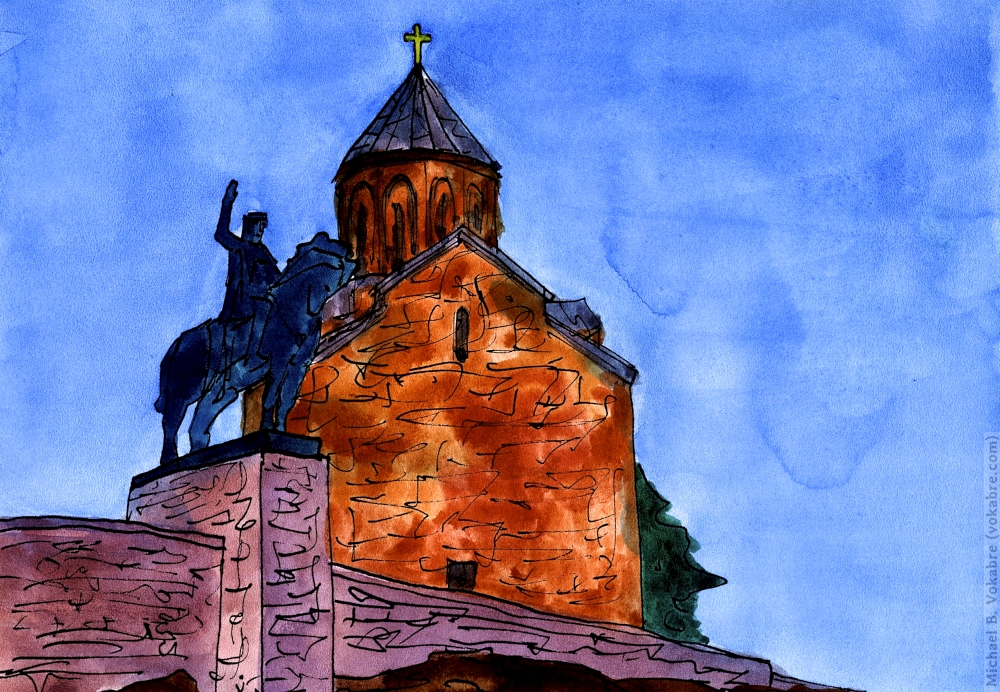 Predidental palace which tries to look like a Reichstag, but has a glass egg instead of a glass dome.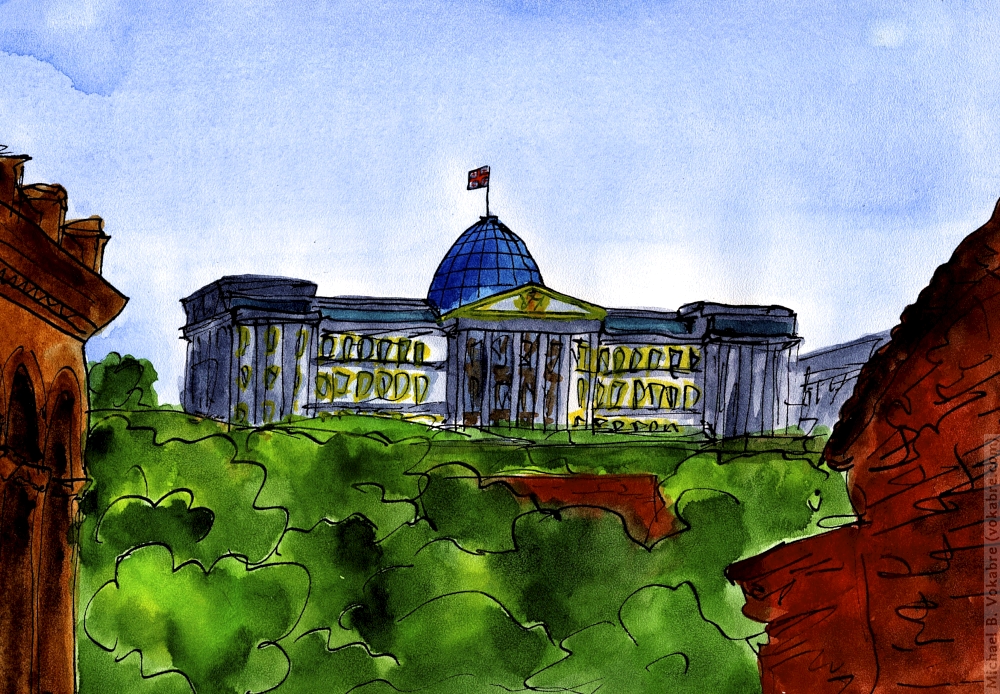 Cableway to Narikala fortress.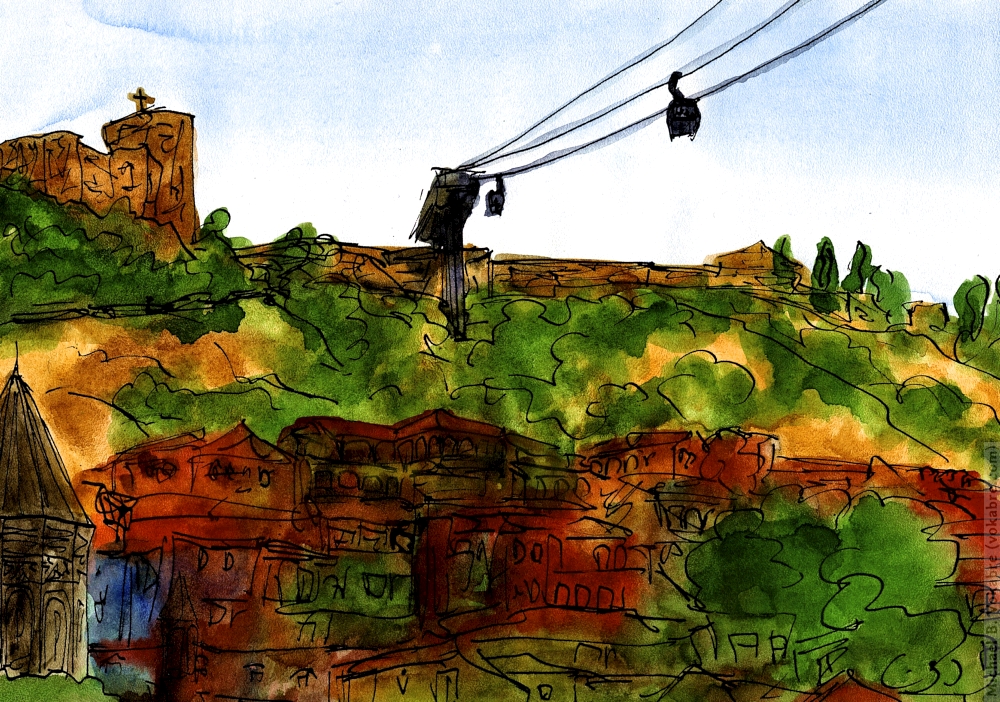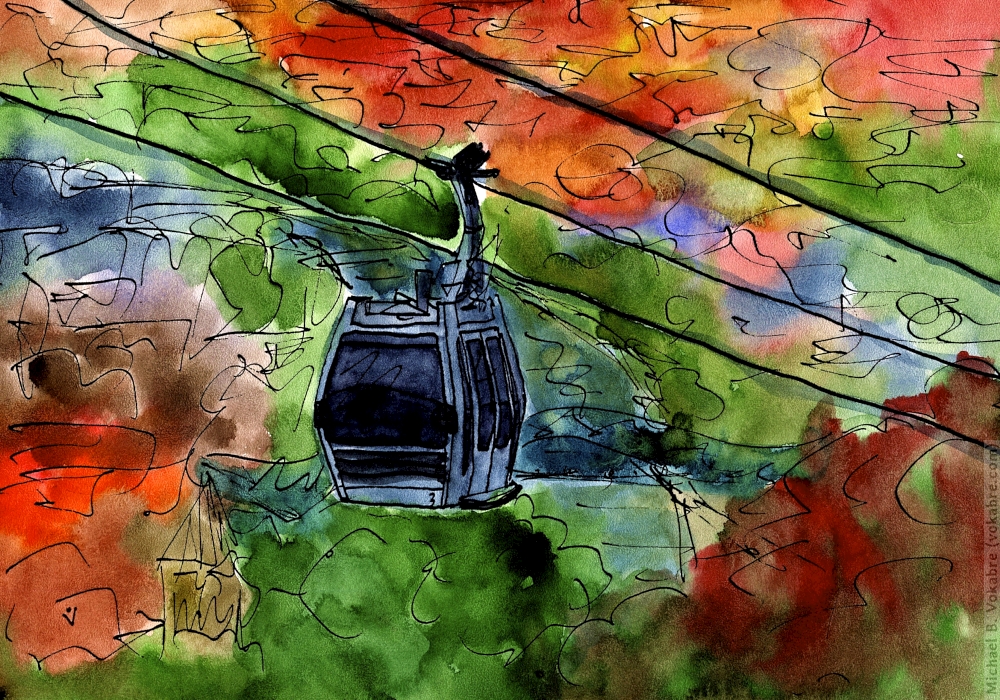 Cross on a peak of the fortress and a girl with black and red hair.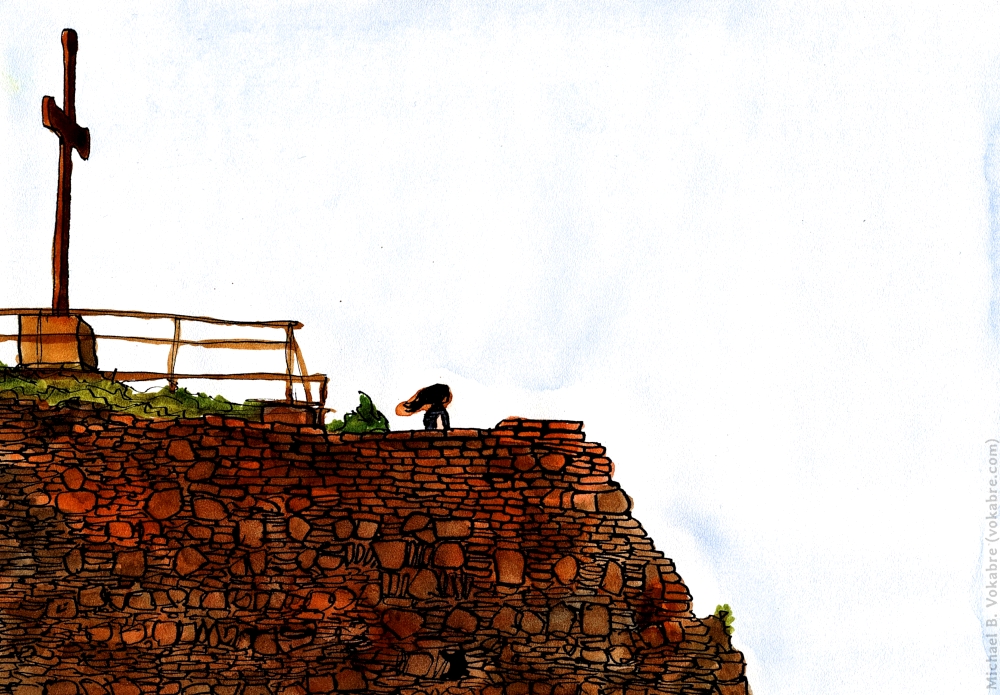 Another peak, another traveller and another girl.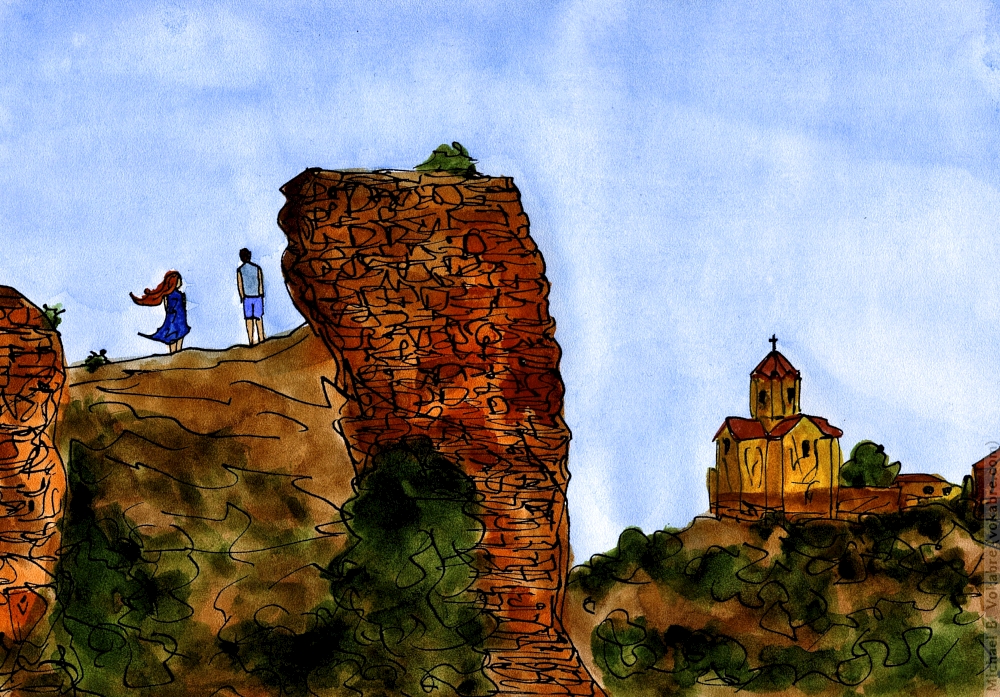 A cross and the city.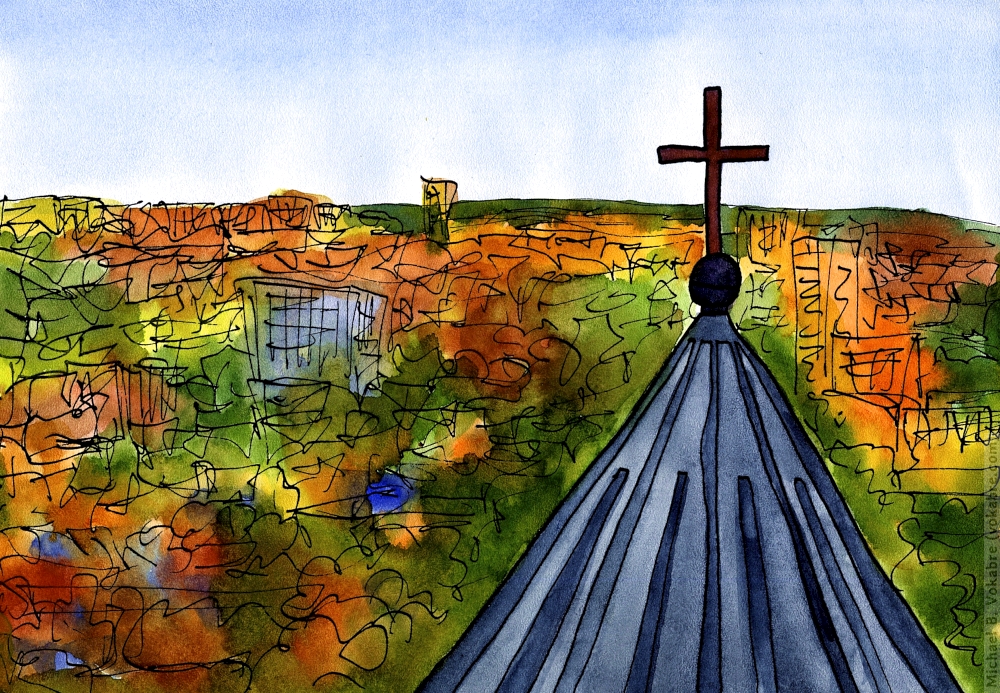 vokabre.com - 198.211.119.95 - Kingdom of the Netherlands, Amsterdam
(?)
MMVIII–MMXVIII
and counting.
cc-by-nc-nd 4.0
rss
.