[2012-08]
(Ink, watercolour, paper)
The first I did after the arrival I bought a khachapuri. During the Georgian part of the trip buying khachapuris was my main expense.
Batumi.
Kvass barell.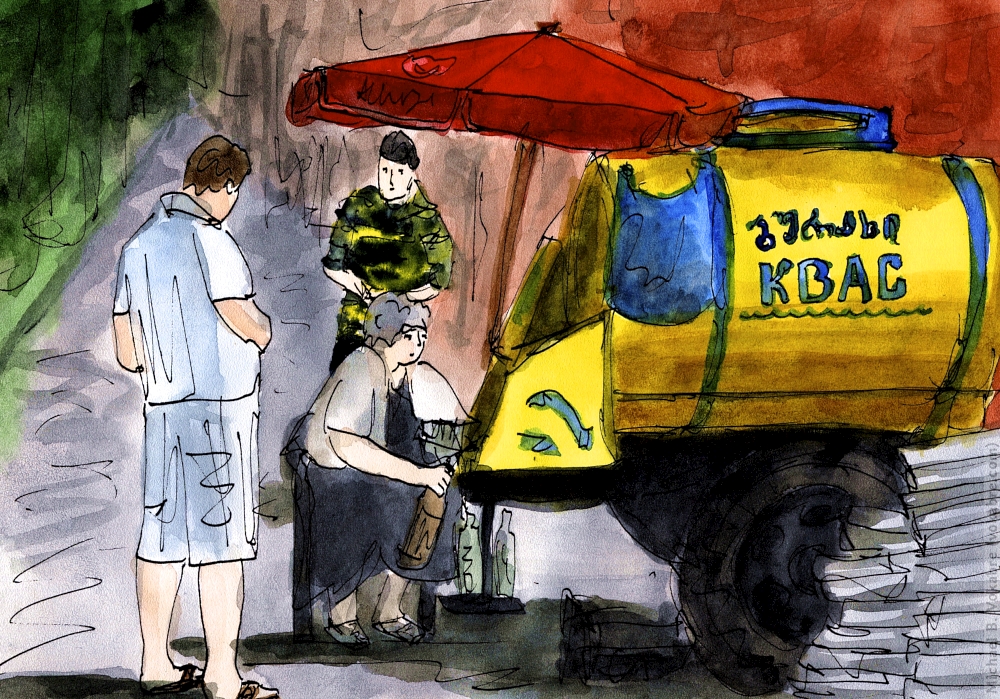 Fountain before a drama theatre.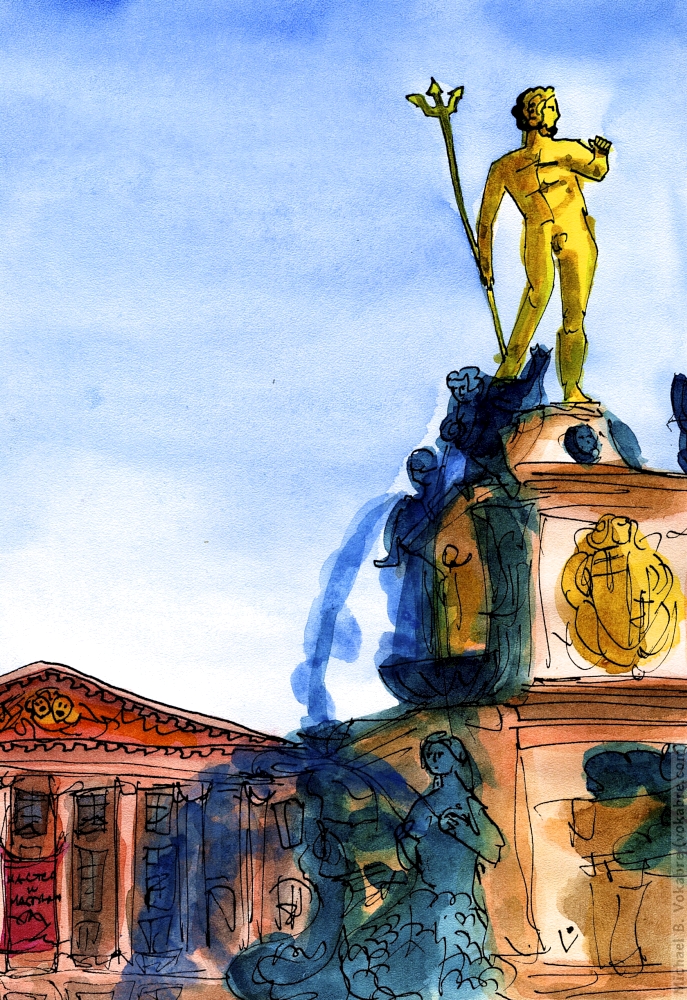 Batumi Cathedral of the Mother of God.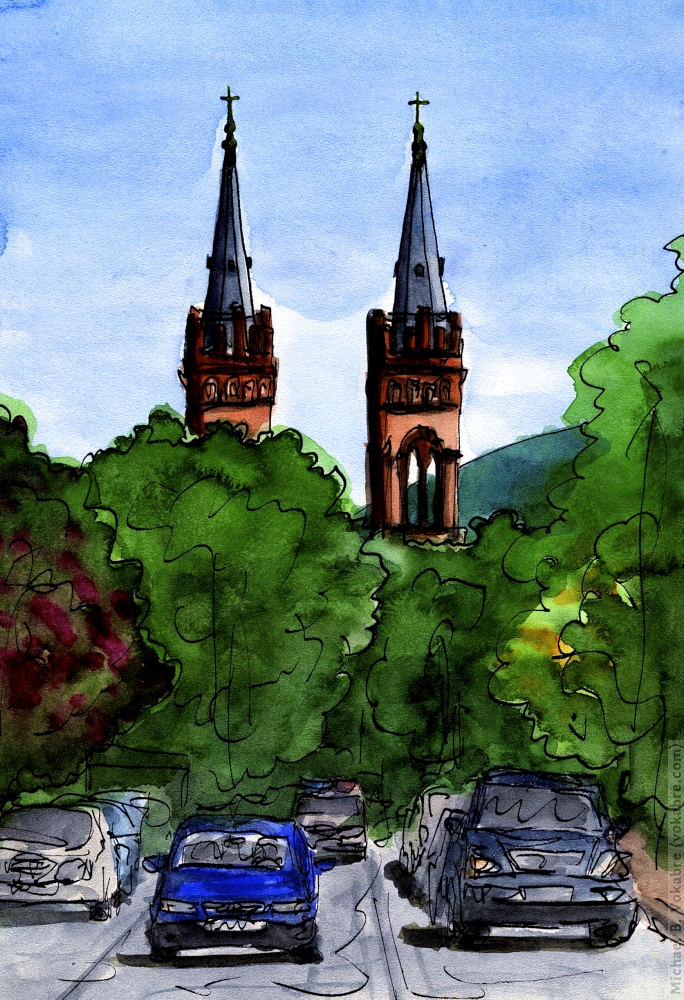 Clock tower of Piazza hotel.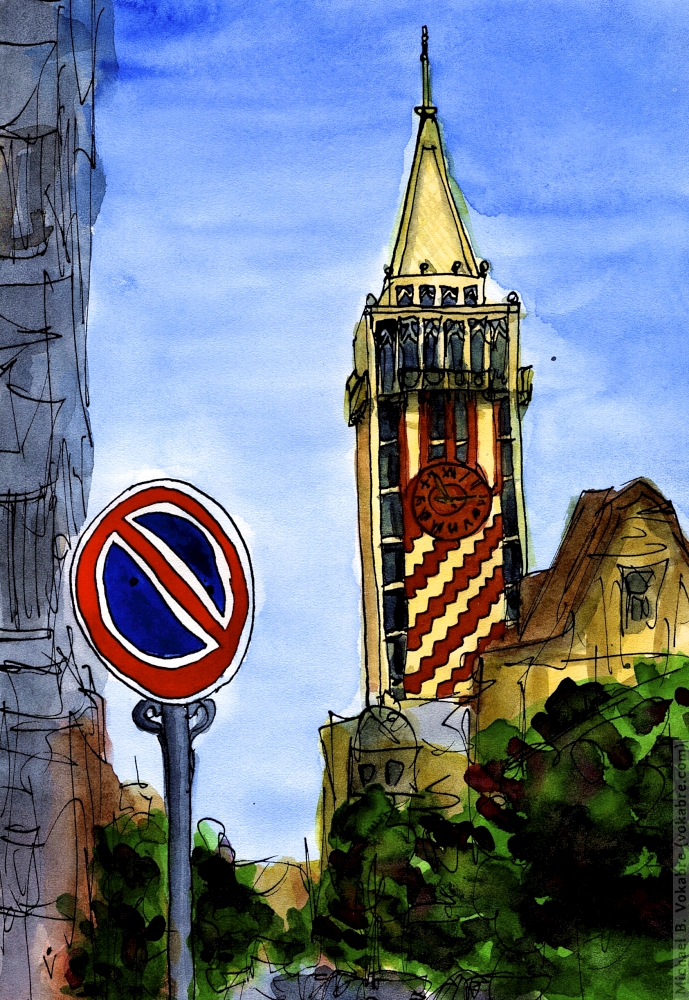 Synagogue shining near the art museum.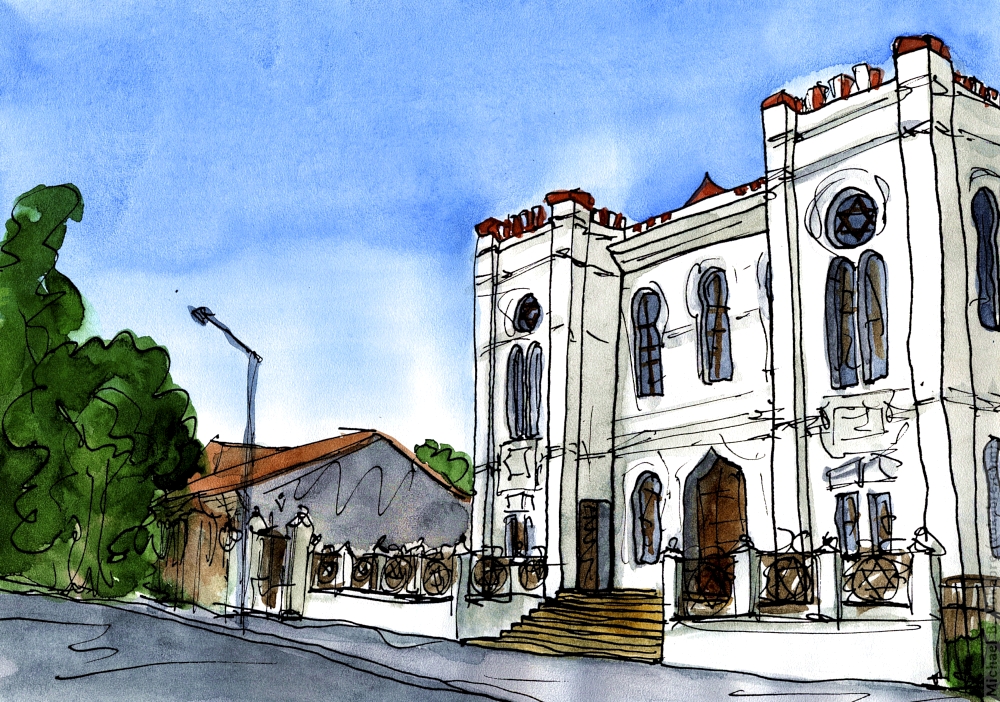 Greifswald leaving back to Ukraine.
Sunset over the Black Sea.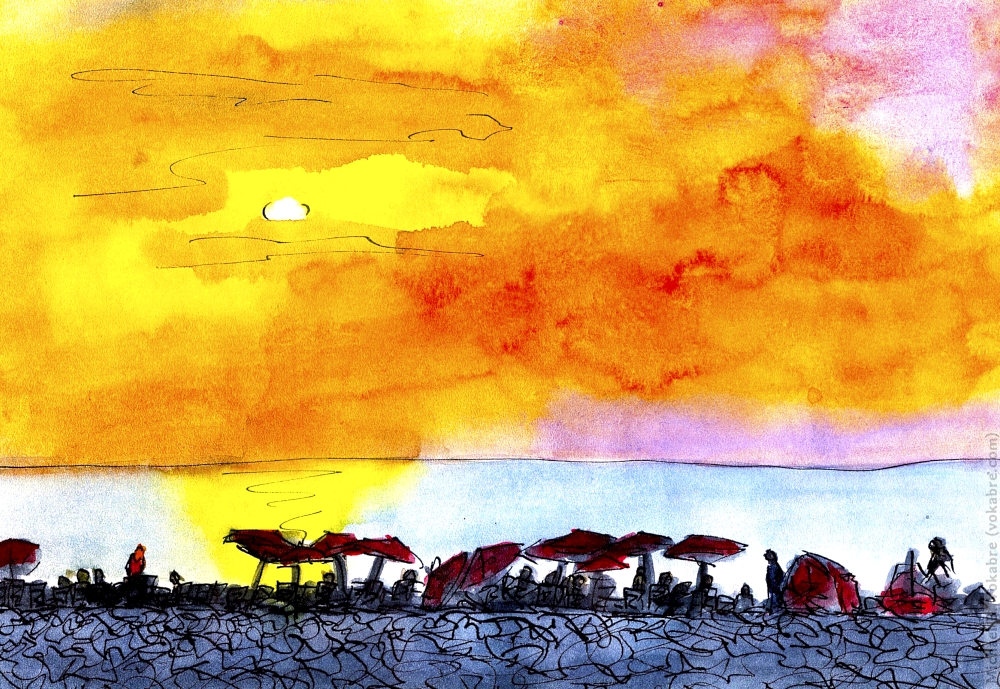 vokabre.com - 198.211.119.95 - Kingdom of the Netherlands, Amsterdam
(?)
MMVIII–MMXVIII
and counting.
cc-by-nc-nd 4.0
rss
.