[2012-08]
(Ink, watercolour, paper)
Upon leaving for the voyage I got an idea to repeat the trip to Turkey, but at the last moment I changed my mind and switched the destination of Black Sea crossing from west to east, to the land with khachapuris.
The idea turned into an epic adventure game. In Odessa I managed to find an office of UkrFerry shipping company from where I had to go to an office in Burlachya Balka outside Odessa which was quite hard to find. From there I went back to Odessa then back to Burlachya Balka. The final step was a long walk to find the passenger terminal of the port of Ilyichevsk.
Ilyichevsk port. MS Heroes of Odessa and MS Greifswald.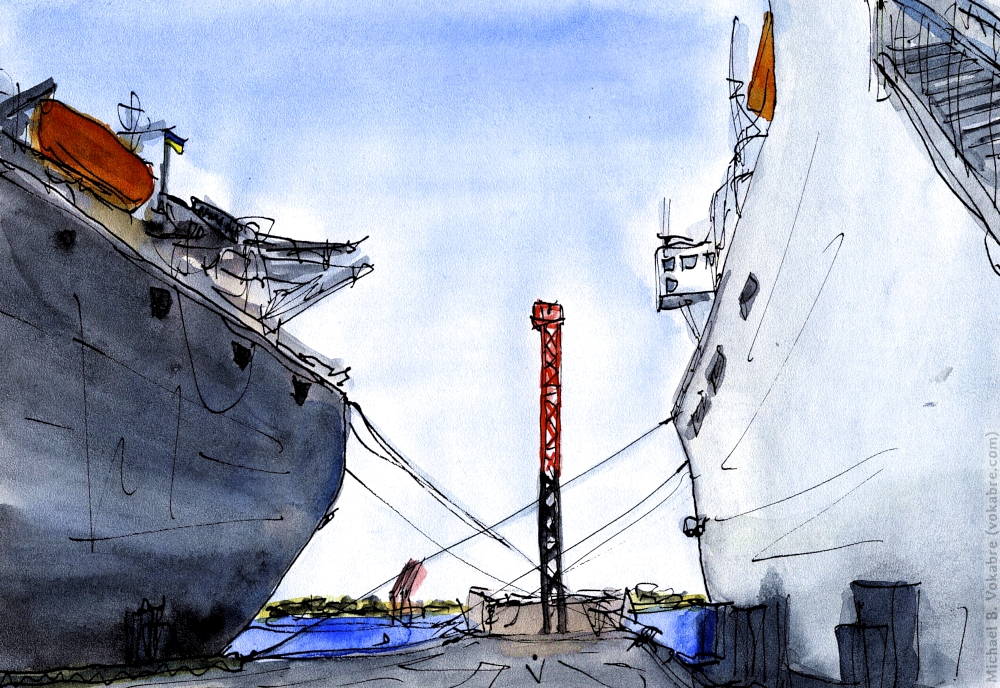 After a day the ship was loaded with railway cars and trucks and in the night diesels started working. In the morning the shore was already far.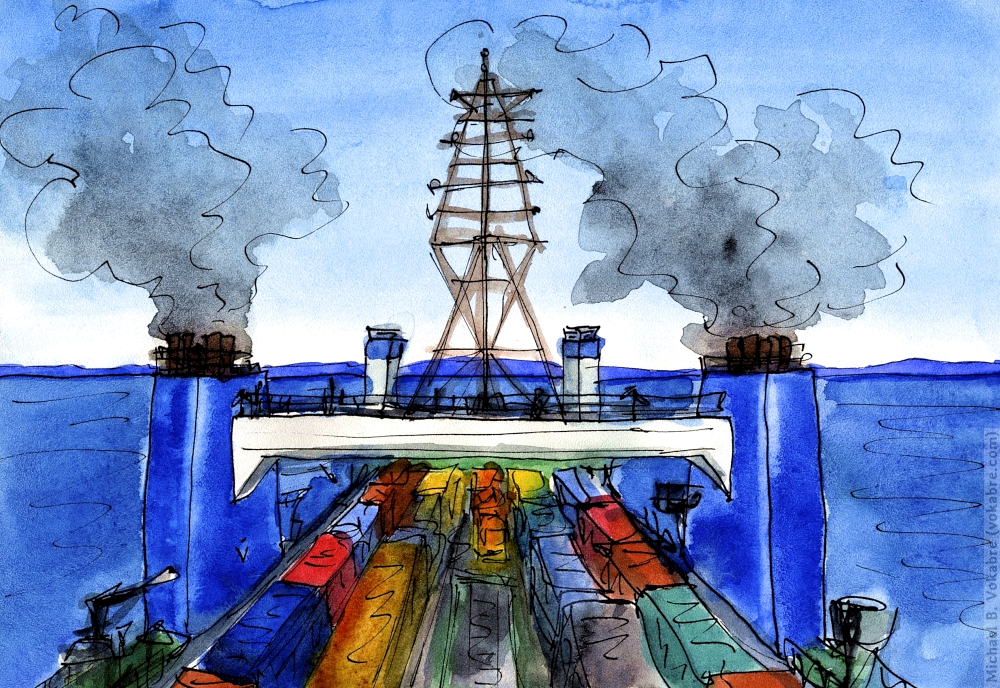 Before its Ukrainian operator bought the vessel, she worked on Baltic Sea, from that time there're signs in Lithuanian and Latvian everywhere. As a lot of commercial ships she's registered in Panama. The name Greifswald came from the name of the town and the wharf in Germany where the ferry was built.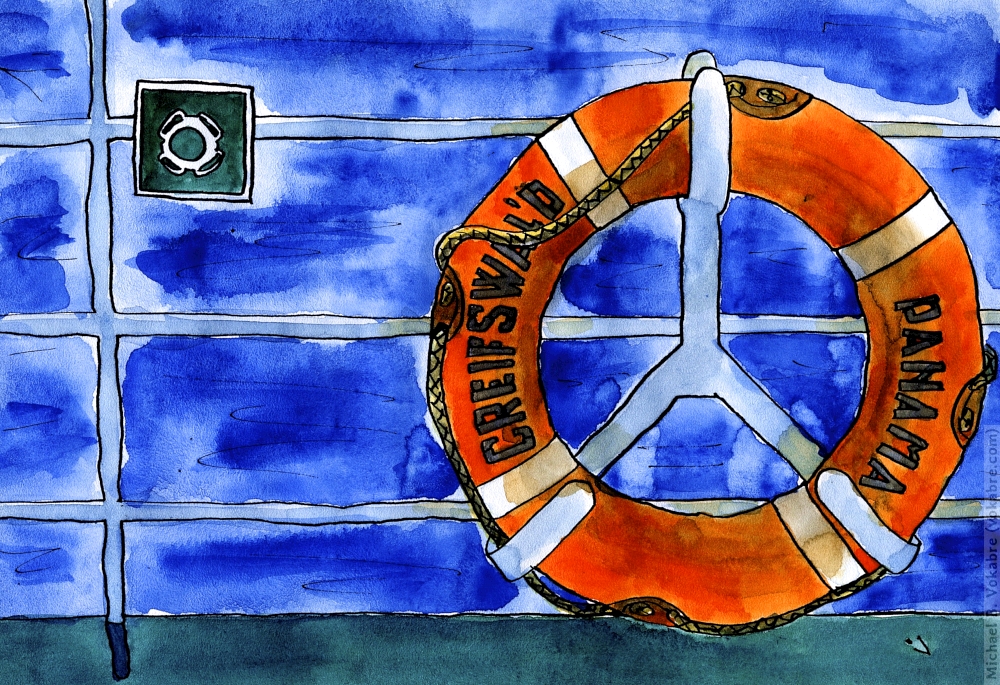 Captain is looking from the cockpit, somebody from the crew also doing so from the cockpit's roof.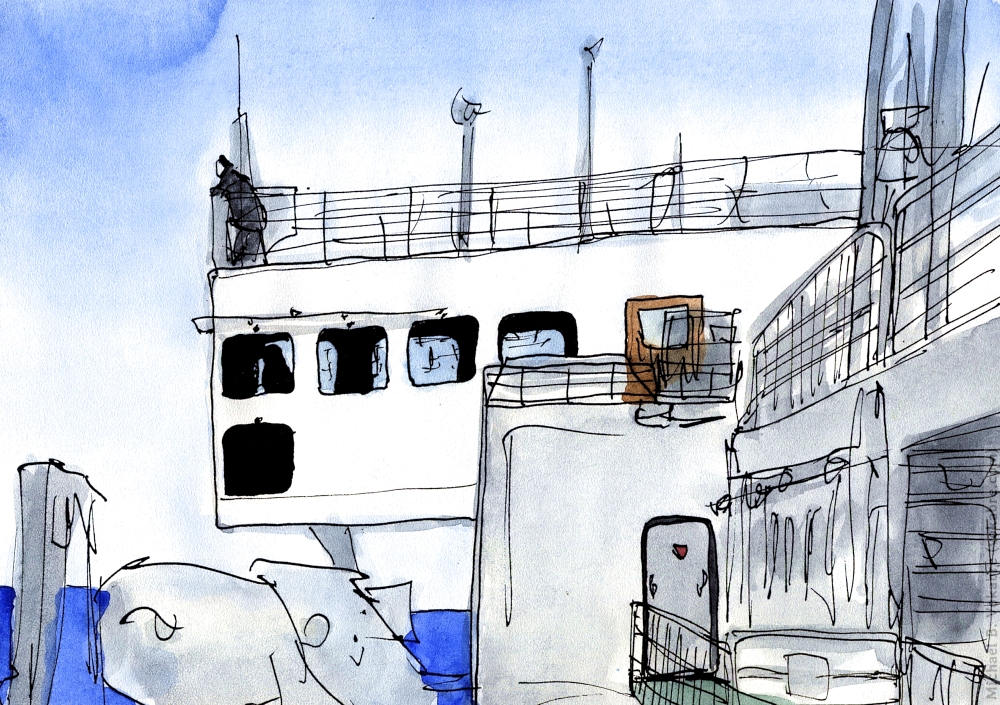 Plastic flowers on a window in the dining hall. Outside the window is the smooth Black Sea.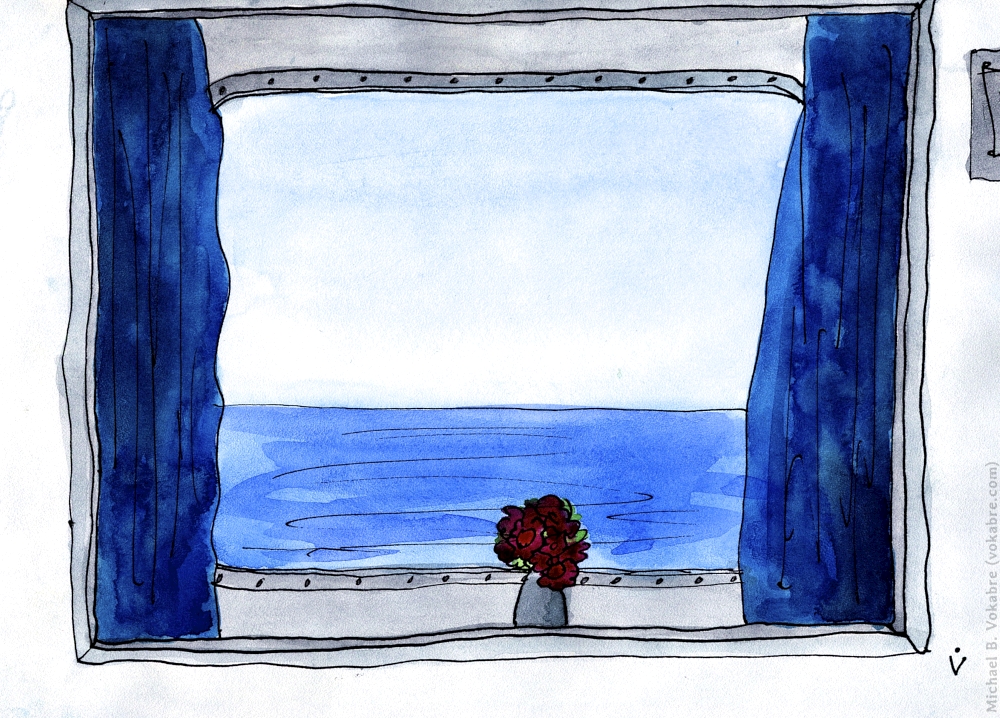 Most of the passengers were truck drivers and cargo escort, but there was a few passengers like Hungarian students or Georgian workers.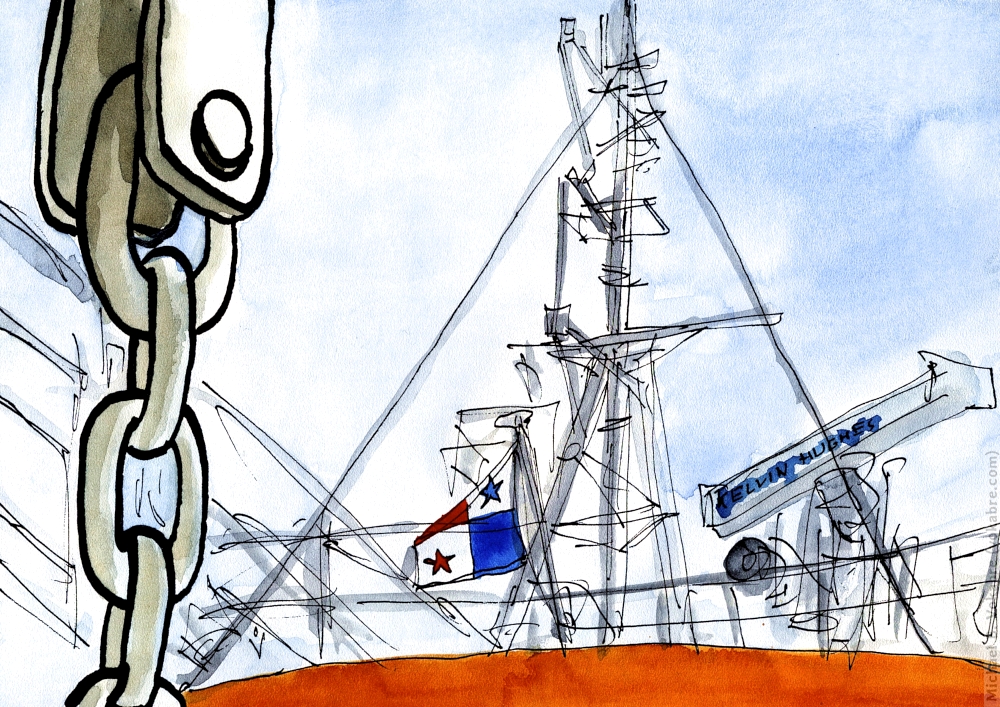 Georgian shore.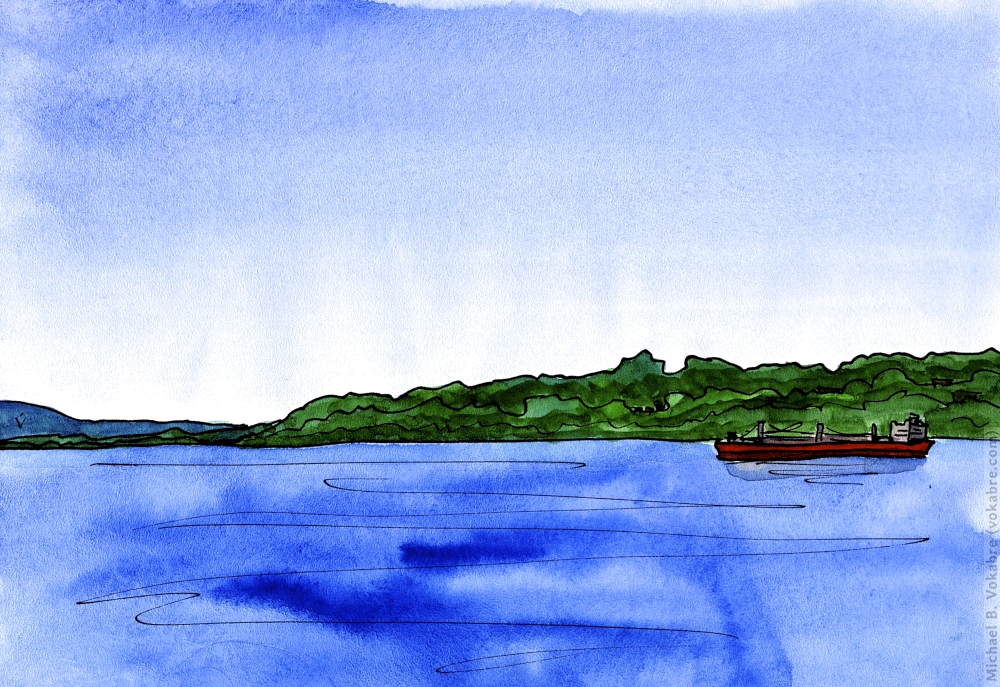 Greifswald entered the harbour. Drivers and a water gun look at Batumi.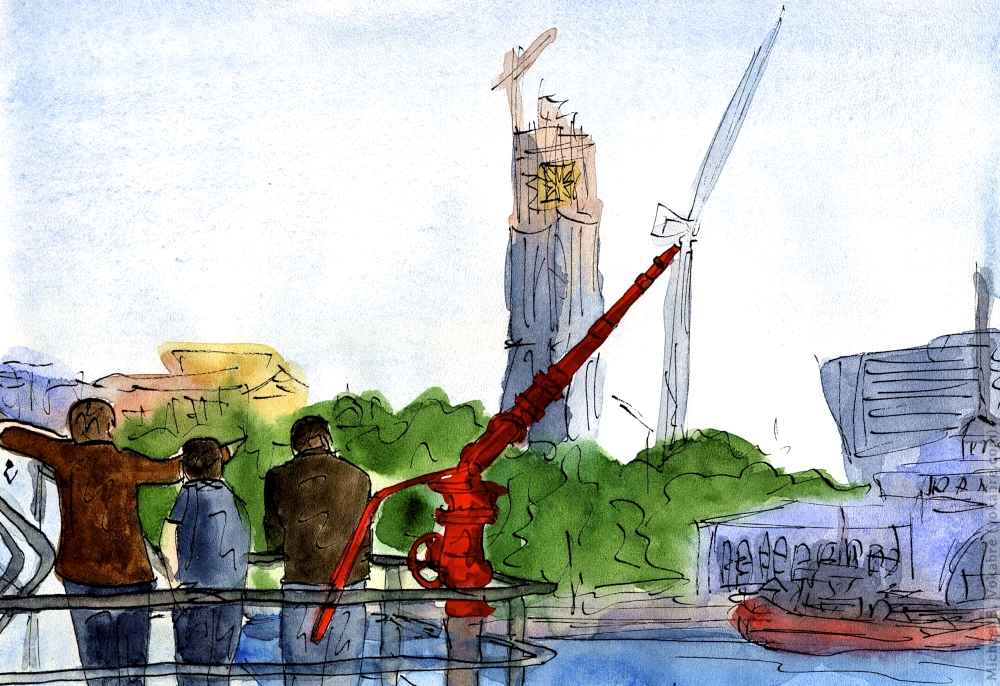 The ship passed a lighthouse and then the border control came aboard. I got the Georgian stamp in thirty seconds. War between Russia and Georgia didn't have an effect on me.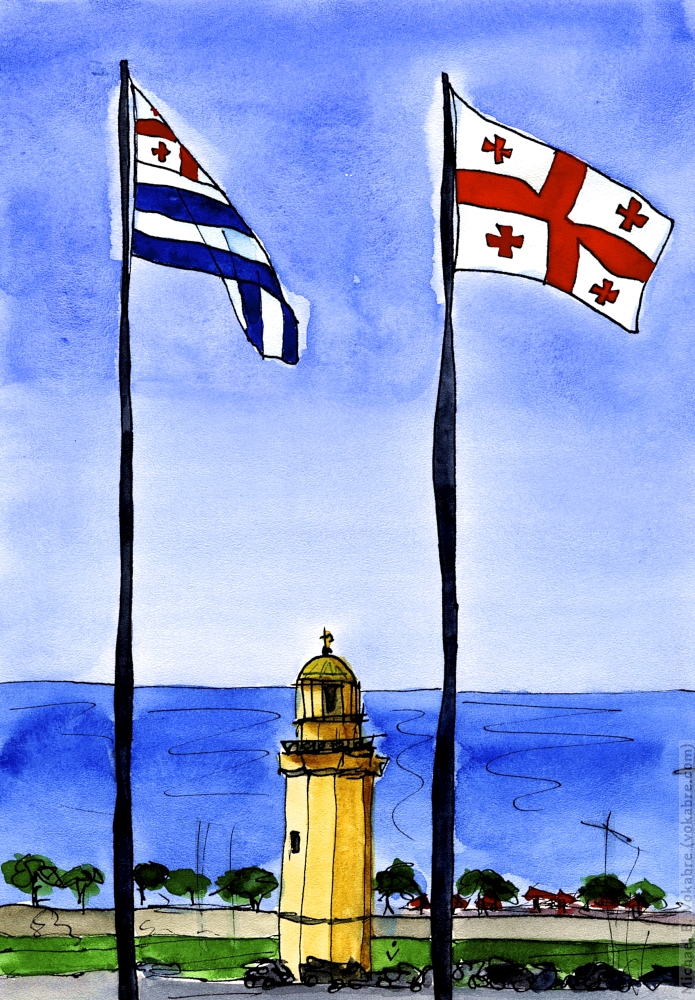 vokabre.com - 198.211.119.95 - Kingdom of the Netherlands, Amsterdam
(?)
MMVIII–MMXVIII
and counting.
cc-by-nc-nd 4.0
rss
.